Rusty Old Cars and Kid Carts Plus Super Affordable Food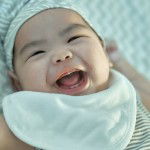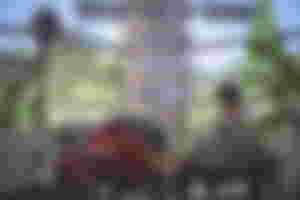 It's not always that we get to go out with the in-laws so when my mother-in-law mentioned that they were going to get a traditional massage or what we locally call as "hilot", we also decided to visit some new spot to dine in at the neighboring town, Santander.
We left at ten in the morning and reach the restaurant 20 minutes after, Although this is just a neighboring town, Oslob is quite a big town so it took us 20 minutes of driving to reach CARaan Avenue Garage.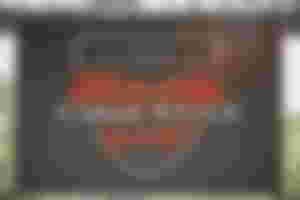 The term CARaan is a Visayan word that means old, it should be spelled as Karaan but since the place has a display of vintage cars, they made it into CAR-aan instead.
They had opened to the public last December 2021, so basically, this is a new spot but their main market is actually those who love happy hours. According to their social media page, this is a place where you can chill, enjoy, relax & dine in. They got weekend gigs from well-known performers and again, classic cars are being displayed.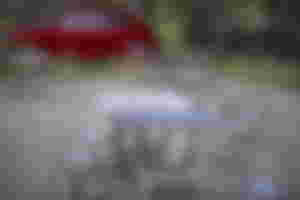 When we arrived, we thought they were closed because the lower ground floor has some spaces with roll-up doors which were still closed, only one was opened and it was a store so we decided to ask first if they can accommodate us. Thankfully, they were really nice and although they just opened up, a few minutes ago, they were happy to serve us. We were advised to sit on the second floor instead.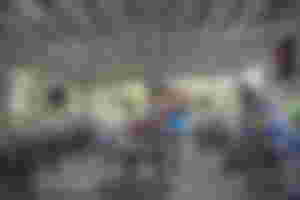 Here we found many seats and tables available, they got a mini stage too where singers can sing for the audience, there were spots which were interesting such as this Volkswagen car which was converted into a seat and then guests can take photos.
We were given the menu and we ordered immediately before we could start roaming around and taking photos. I will share what we ordered later in this blog. The kids found some cute rusty old cars too at the end of the space and they don't want to get out anymore!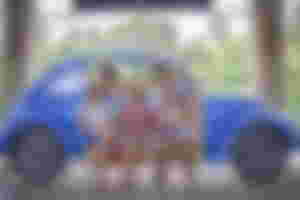 The challenge then was how to get the kids to get out of the cars. Matti specifically didn't want to move at all. He would stand up, and get to the other car and vice versa.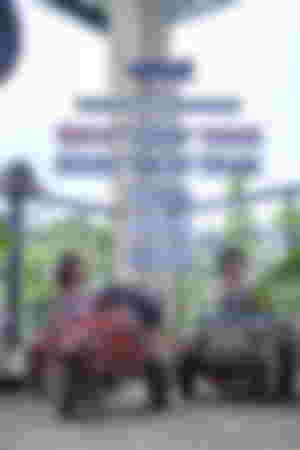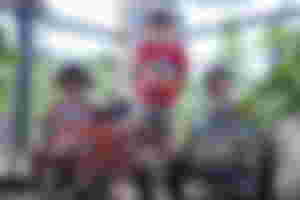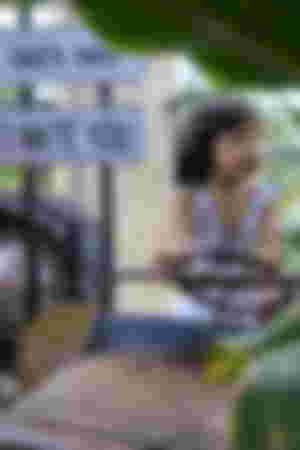 He would also get the plates displayed behind and since it was a rusty car, we were concerned that they would put their fingers into their mouth and they really did so we had no choice but to pick them up from there and move on to where we could take more photographs.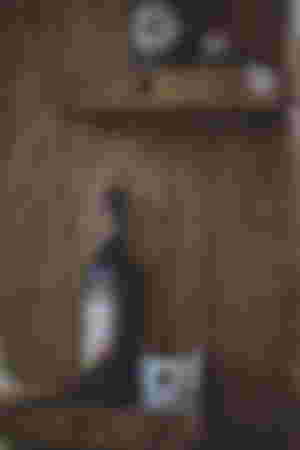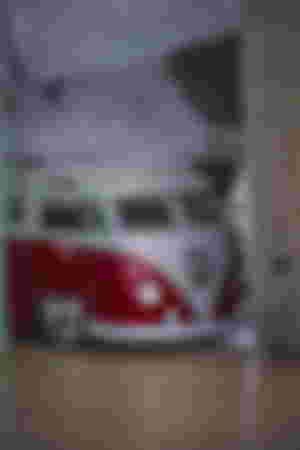 This is an open space so we have a view of the back and the road. At the back, we could see the Liloan port where barge boats travel to Negros Island and back. The Negros island is already very visible from here. We had traveled there before and we wonder when can we go back? I hope soon.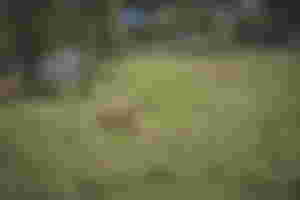 Our food was still not ready so we decided to go down and check the other cars below. I am not a car enthusiast so I am not sure about these classic cars displayed here. I believe they won't work anymore but my favorite of them was the red minivan.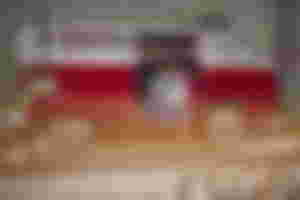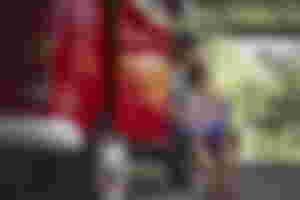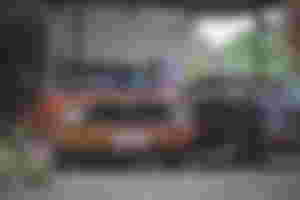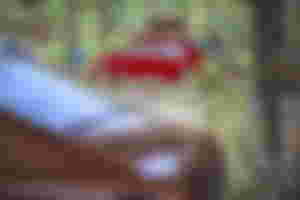 There's also an open space where there were tables and chairs scattered around. The place is nice to look at at night, most of their customers come by during the late hours of the day to drink and listen to music. They even got one of The Voice contestants, Cocoy as a guest last February.
Finally, our food was ready to be served so we went up to the second floor again. The staff had turned on an electric stand fan too which we appreciate a lot.
One by one, our orders came, we were already a bit hungry as we had an early breakfast that day so as soon as the food was served, we said thanks and dug into the food. So some of the photos here, like the chicken was already eaten before we remembered to take a photo.
I ordered Carbonara which was creamy actually. The servings were good for 3-4 people. My in-laws are not into pasta except for spaghetti so it was just me and my husband who ate the carbonara. This cost Php 135.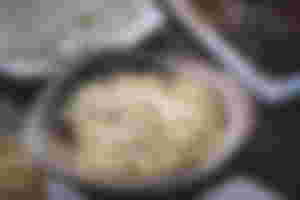 When we found tuna on the menu, we decided to get one. We ordered the large one, there were small and medium options but since we were five adults, we decided to get the biggest option. This was priced at Php 280.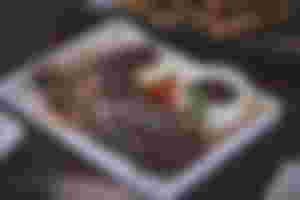 This was really good. It was cooked properly, perhaps it was the reason why it took them time to serve our food as they still have to grill this one. It was served warm so it was good!
The calamari was ordered for the kids. They all loved it but they couldn't bite into the meat, it was cut thick. I like the breading and I guess that's also the reason why the kids love the calamari. In fact, Matti only ate the chicken and the calamari. A plate that consisted of around 10-15 rings was priced at Php 145.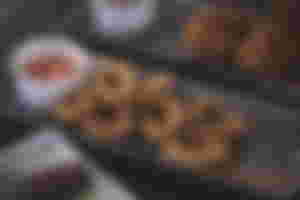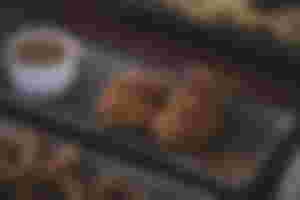 I ordered fried chicken too because again, we have kids and it was a good decision, they ate just the calamari and the chicken. There were six to eight pieces of these nicely and well-cooked chicken. I wished we had more but we need to sacrifice for the kids.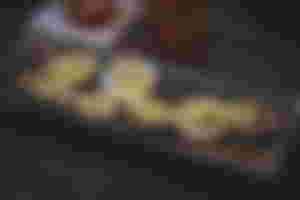 Baked scallops were also available and they were good too! Although it was not anymore warm when served, it was still tasty. I think that was the first viand that they cooked so while waiting for the rest of the food, this one became cold.
We got a plate of spaghetti too for the kids but only one of them ate it. I didn't get to taste it but my husband did and he finished it all. He said it was the common sweet spaghetti that Filipino loves, I believe they added condensed milk for the sauce. This cost Php 95 which was good for 3-4 people.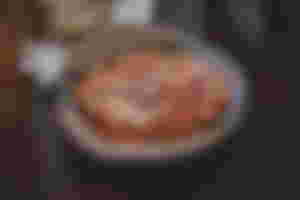 We also ordered a tower of iced tea but it was not cold, they put only a little ice in it but it's fine, they didn't serve us with service water and we also didn't ask for one. As for the rice, there was a serving that looked like it was uncooked but the rest was okay.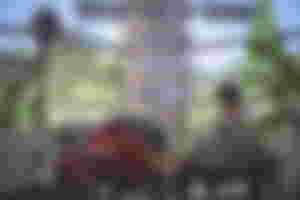 Overall, we paid only around Php 1300+ and that for us was acceptable. We were satisfied with the food that was served and although we had to wait for a while, we got full eventually which was the most important thing.
We appreciate that they accommodated us. We were their first customer that day. Their food is tasty and we believe they are already making a name in this town. So those who are just nearby the area may check out this spot and chill.
---
xoxo,
momentswithmatti Mother | Boholana | Cebu | Philippines | Travel | Photography Enthusiast | Calligraphy | Art | Crypto Noob