Overnight at a Hobbit House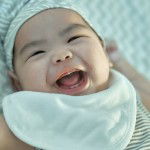 Related articles: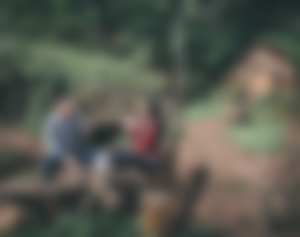 To set the expectations properly, I ain't-a fan of the movie "Lord of the Rings" nor "The Hobbit" but because of the fact that there's no such place in the country that offers Hobbit House accommodations so far, at least in my own knowledge, I thought I should grab this opportunity, since we have plane tickets to Laguindingan Airport and that's a few hours travel to Bukidnon, why not go directly there, stay for a night and experience how to be inside a hobbit house?
And so, on the morning of October 5, James and I woke up very early, took an early flight and reached Malaybalay, Bukidnon at nine in the morning. If it wasn't because of us being lost on our way to Mt. Kitanglad, we should have been on the farm before noontime. But all is well.
The hobbit houses in Mt. Kitanglad Agro eco Farm were built as DIY structures by none other than the skillful Mr. Benjamin Maputi Jr., son of the 22-hectare farm owner. Ben as to how he would like to be referred to said he has a friend who dreams of having an Instagrammable spot in Cebu. He then made prototypes of these hobbit houses because they are really cool in photos and never really thought it to be a success, but it did!
So, he spent numerous days making the Hobbit Houses in Cebu as well which is now a spot being visited by thousands of Cebuanos, if you are from Cebu, you must have an idea which spot I am referring here.
But the original Philippines' Hobbit Houses lies in Imbayao, Malaybalay, Bukidnon. It has trended online that the only thing which keeps people from really crowding it is the road towards the farm. I had mentioned how rough, bumpy and if it rains, muddy the path towards the farm. It got lots of steep areas, but the scenery is really beautiful.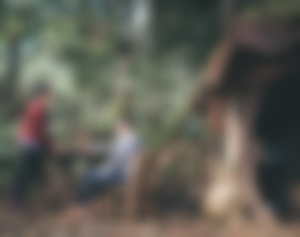 For only Php 1000, the room that was offered to me while in contact with the Mt. Kitanglad Agro Eco Farm staff was the only Hobbit House opened to accept guests. Well, let me take that back, I had to really wait for more than a week before confirming that the hobbit house was ready. It was not that "very" ready in fact but we still pursued it and stayed overnight.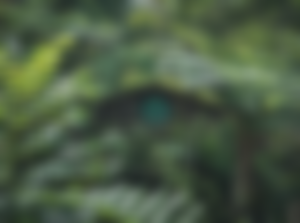 The green hobbit house was a big one, it can accommodate four people, there's a double deck bed and a single bed inside plus it also has a comfort room! Imagine how a "cave-like" room like this can fit in four people, the owner considers it as a family room.
Since we were only two, Ben had given us a discount through a free breakfast, it doesn't come with a free breakfast like the tree houses though but for our case, we were given a free breakfast meal which I truly appreciate!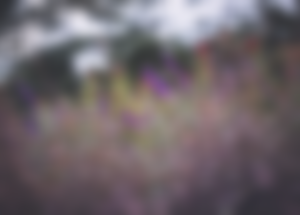 Imbayao is an hour away from the main Malaybalay City and it is uphill so the temperature here is relatively cold. In the city proper, the temperature is good, the wind breeze is really cool compared to that in Cebu City but arriving at the mountain, although the sun was out and bright, the wind is definitely colder and that becomes extra cool when it gets darker, it even has a higher chances of raining just like what happened during our stay.
First is that the green hobbit house was not really fully ready to accept guests but because we really wanted to, the owner was very courteous enough to have it prepared for us.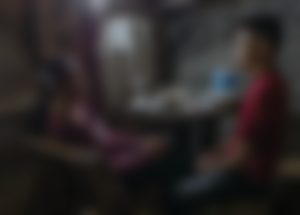 The walls were still rough, cemented and a little earth-smelling. The floor is still of soil unlike the first one next to the pond which has floor matting in it. There's no proper lighting inside except for the flashlight given by Mr. Maputi before it darkened that day.
The smell was overtaken by the Citronella oil given by Mr. Maputi to keep us away from the bugs which worked well. They had prepared fleece blankets too and that kept us warm throughout the night. It is good that the comfort room was inside although the waters very cold, it discouraged us to take a bath.
There were only wooden pieces used for the table and chairs inside but there's a bigger table outside and a cool chair made out of tree branches, it was quite heavy but we managed to get it inside. We had dinner inside our room, it was delivered to us that night and breakfast were also served so we ate it outside our room while listening to the music of the birds.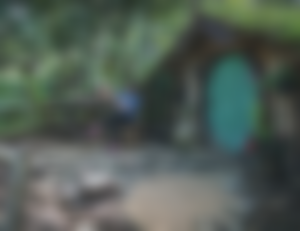 I fully believe that Mr. Maputi will do more finishing touches to this room. I hope the woods used are treated if not, they'll be a great possibility of molds forming in there. And it will also be smelly plus woods retain water, our bags and some other stuff were kind of wet when we woke up, I guess it was because of the weather and the water retention on the wooden bed and chairs.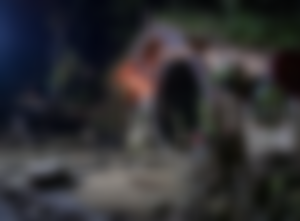 Also, ants and other types of crawling insects had made their way inside the room. They somehow found our table fascinating, they were already all over it when we woke up. Perhaps it was because we had dinner there. Surprisingly, they didn't manage to get to our bed but that could be something that Ben can find a way out.
There's also no cellular signal inside the Hobbit House while there's connectivity at the other spots like in the tree houses and the waiting areas.
Perhaps the best thing about staying inside the Hobbit House is the experience but it is not a very comfortable option. It was all for that and hopefully, they'll prepare it with better amenities for their future guests.
The farm has a tree house equipped with a computer table and a better bed. If we visit the farm again in the future, we will probably take the tree house next to the camping site because there's a 4G+ connection there so we can work while on a vacation.
Let me leave you with more images of the hobbit houses: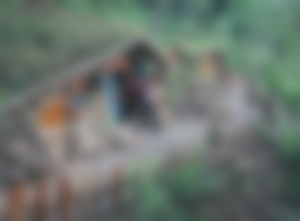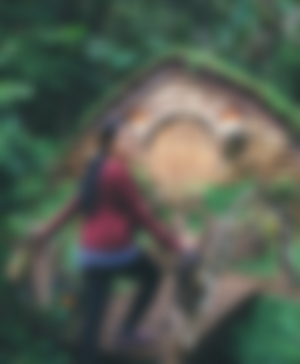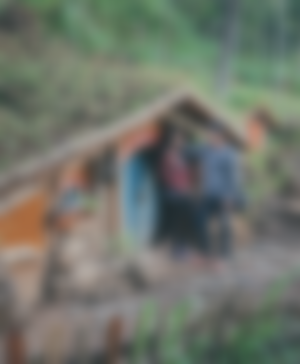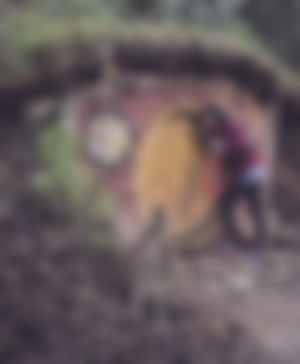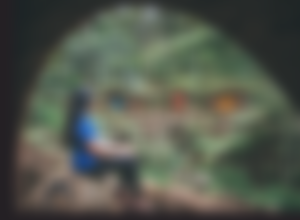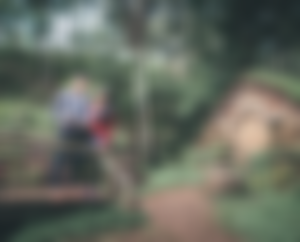 That's all folks!
---
xoxo,
momentswithmatti Mother | Boholana | Cebu | Philippines | Travel | Photography Enthusiast | Calligraphy | Art | Crypto Noob