Matti Trying Out Our Favorite Childhood Junk Foods!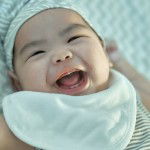 Another weekend had come to pass, but it was a great one for me and my little family because my husband suggested we let Matti try our favorite childhood snacks or chips or junk food. Before you go gaga over that statement, let me just tell you that Matti is not used to eating chips, he had tasted them a few times but not every day so let him indulge in some few pieces of junk food that day was definitely fine, he was fine and he just ate a few of them, plus, we only bought the small packs.
Since it has been weeks ago that we visited our property in Masayag, a few minutes away from our parent's house, we decided to pay it a visit. It was already four in the afternoon, we both know the sun will set soon but that's fine, we were just there to check it out and have snacks.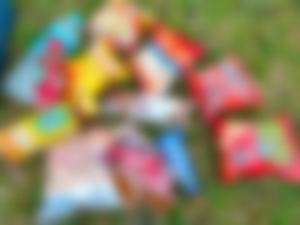 I was actually shaking my head after paying the cashier at Dalikyat convenience store. The items we bought cost us more than Php 300! Look at the items above and can you believe they were worth that much!?
I can't anymore enumerate the prices per item and I also forgot the specific amount but it was more than Php 300 and I was thinking we could actually have a decent lunch or dinner meal for that amount!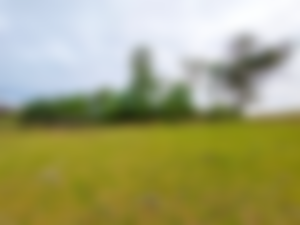 Anyway, this doesn't happen always and we were still glad we found our favorite childhood junk foods at this store. Also, it was for Matti to try it too. But really, inflation has been taking its toll on us!
It didn't take long before we reached our property. We spotted the next lot having a fence already! I personally know the new owners of the lot and they had already planted some fruit-bearing trees too!
Let's look into the items we bought. The first image on the left here below has the patatas, a biscuit type in square form. This is very perfect for buko lamaw! There's also Cornetto, nips, peanut brittle, KitKat ( I guess KitKat is still a fave until today!). Then on next are Moby and Nutri Star!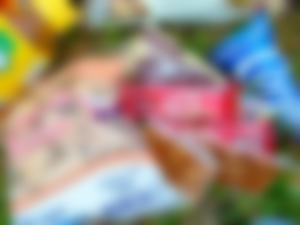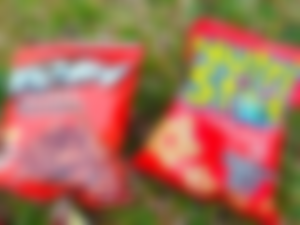 Here's more! We got Cheez-It and Magnum in cookies and cream flavor, this is not part of the childhood favorite junk foods but because I saw it as we were paying the cashier and I felt an instant craving, my husband bought it too.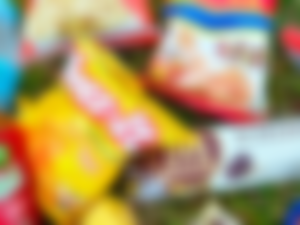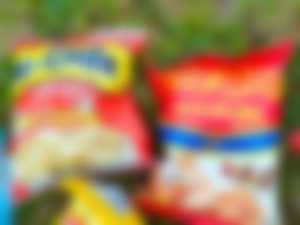 Next are Ri-Chee and Pee Wee! I could literally remember how I had been so addicted to these junk foods before! It has been more than a decade since I tried them! Seriously, if I think of them, I know for sure that I have not tasted it for a very long time! I know these items are still in the market but for some reason, I have not eaten them for years!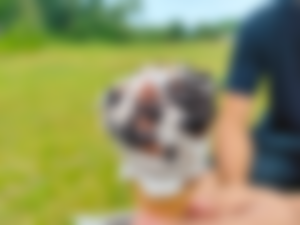 Since we don't want melted ice cream, we ate the ice cream first. This cone of Cornetto is now priced at Php 30! A few months back, I bought a few cones for the niece and nephews and I am sure it was still priced at Php 20.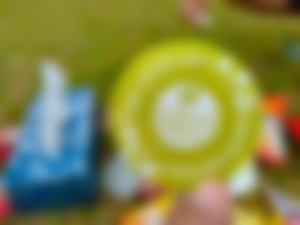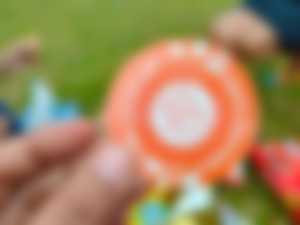 What's so cool about these cornetto ice creams now is the cheesy pickup lines printed on the ice cream top cover! I took photos of them so I could show them to you! I laughed after reading both pickup lines!
And of course the Magnum icecream. It's been years as well since I had one. I guess I was still unmarried when I tried one. The price of one Magnum ice cream is equivalent to 3 cornettos so this must be worth it.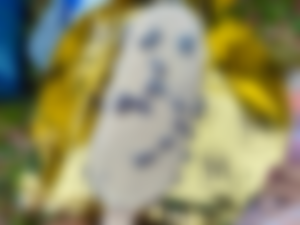 Of course the three of us shared all the food including the ice cream. I had taken my share first then Matti took a bite and the husband too! I asked it back and ate everything!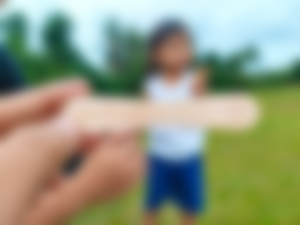 It didn't take long before the M logo was revealed. The husband said the ice cream is overkill, it was too sweet for him and too expensive! I was laughing at his reaction to this piece of goodness! I love cookies and cream of course but I agree with him on this.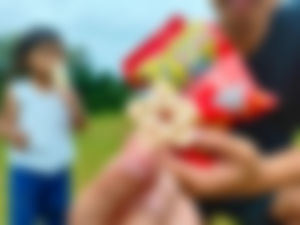 Then one by one, we opened the junk food starting with both my husband and my favorite - Nutri Star. Back in the day, I would really buy this if given the chance. The star pieces definitely stood out back in grade school. I can't remember how many times would I buy them at the canteen.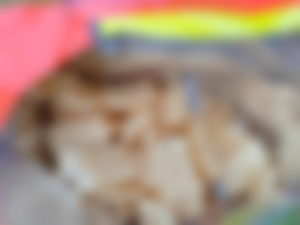 Then we opened Pee Wee in barbecue flavor. Both my husband and I thought this was pizza flavor but it was barbecue and it was a pizza flavor that we were used to eating. Still, this was good!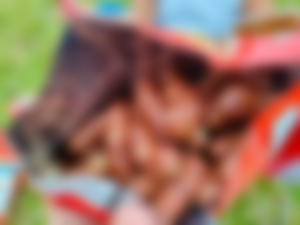 Then we opened Moby, the crunchy chocolate corn chips. This is always our favorite because of the chocolate but eating it is like eating in mid-air. At each bite, I guess I had eaten more air than food!
Overall, my little boy enjoyed this visit and snack time. He kept on running around while we were picking up sticks which we plan on using for a bonfire soon!
Thanks so much for reading! You can also see my previous articles here:
xoxo,
momentswithmatti Mother | Boholana | Cebu | Philippines | Travel | Photography Enthusiast | Calligraphy | Art | Crypto Noob
Sponsors of Momentswithmatti