Daylight
There is a certain feeling that the presence of light brings. It gives a sense of hope and brings warmth to anyone that sees it. After staying in the dark for a long time you begin to wish to see. Then you see a ray of light and your joy knows no bounds. That's the kind of feeling light brings and gives. I can't even imagine a world without light. What a terrible place it will be.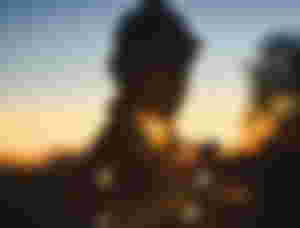 Like I said earlier the presence of light brings a sense of hope and the feeling of warmth you get when you embrace a long lost family member or maybe it is a friend or your lover. It just has to be a person you cherish and care so much for. It has to be someone you love and who loves you in return.
Light and darkness are opposites of one another. The absence of one indicates the presence of the other. When one is present the other cannot be there. They can not co-exist or be in the same place at the same time. It is just not possible. I guess that is just one of the mysteries of life. How two things can not co-exist but can only stay alone.
If you are in a room and you switch on the light bulb, the room gets filled with light in the twinkle of an eye. Let me be scientific. The room gets filled with light at the speed of light. If you then switch off the light bulb suddenly everywhere is dark and you can't see anything. Let's assume the room has no windows and everywhere is pitch black, you will get lost. Light gives a sense of direction. With the light you could navigate your way around the room but without it you don't know which place is where or where anything is. Light shows us where things are or it exposes things.
A lot of things are done in the dark to prevent people from knowing what is going on. Darkness gives you closure and prevents people from knowing things. To be more specific it prevents people from knowing things that you don't want them finding out about. This can be wrong and right at the same time. It just depends on the kind of thing you're doing. Whether it is criminal or not.
At times it is good for people not to know you're next move because if they do, they might become a stumbling block in other to prevent you from achieving your goal. It is better to let them know when you're done. You are doing this not because you hate or dislike them but because you want to achieve success with little to no problems. Some people are unintentionally problems to you, so it is better to do everything on the low.
I have said that light brings hope, warmth, it gives direction, it shows you where things are and it exposes things. I haven't talked about warmth so let me say one or two things about it. There is a reason why fire was a necessity in ancient times. People needed it for two main reasons which are heat and light.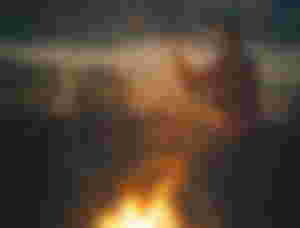 You couldn't survive without these two. They were important to ensure your survival. The light gave you visibility and showed you what was going on in your environment while the heat gave you warmth thus preventing you from freezing to death. Clothes weren't invented yet so you needed that heat badly. So you can see that fire was really important back then and it was a big deal. No wonder ancient humans fought over it.
Light is a blessing and we should cherish it.