Boredom
I am so bored. So so bored. I don't know what to do so I decided to spend my time writing this article since I don't really have anything else to do. I hope it makes sense though because I don't have any particular direction in which I am heading to. I have been experiencing writers block lately. Having little or no ideas on what to write about but I always force myself to at least write something no matter how little it may be.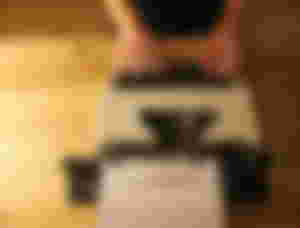 Seeing this typewriter reminds me of my junior secondary school days. We offered a subject called Business studies in which one of the things we were going to be taught is the use of a Typewriter. It was going to be a hands on experience and we were going to use it by ourselves with no assistance.
It was actually fun and I enjoyed using it most of the time. At times I got really frustrated anytime the machine had a problem. The typewriters we used are pretty old so most of them aren't functioning well again. Most times I got to use the one that were okay, other times I unfortunately ended up with the ones that were in a bad shape.
All in all it was an interesting experience. I got to learn about the history of the typewriter. How it revolutionized the writing industry, it's usefulness during the two world war and how it helped in keeping records. It made writing a whole lot easier. No need for the pen and paper again.
Even though it is longer in use currently it still serves some purpose. It doesn't depend on electricity like our phones and laptops. It is very portable and can be moved from place to place. It requires low maintenance and it doesn't cost much to fix or get a new one. You can type anywhere. Just get a paper and a carbon ink and you're good to go.
Now I don't know what to write again so let's talk about what is going on in the world of football. Bayern Munich won the farmers league again for the 10th season in a row, PSG won the Ligue 1 courtesy of a stunning goal from the GOAT Lionel Messi and Manchester United lost scandalously to Liverpool and Arsenal.
What is so funny about the loss to Liverpool is the fact that they lost 9-0 in aggregate. 5-0 first leg and 4-0 second leg. That team is an absolute mess and I don't think hiring a new coach will change anything as long as they have Maguire in their defense.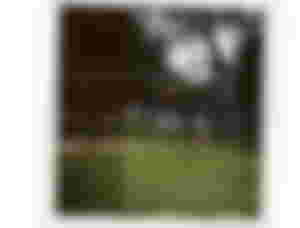 Today's article is rather short as I do not have much to talk about. Nonetheless I hope you guys enjoyed reading and I hope to reply all the comments on my previous articles. I have been off lately.