Missing someone you knew who will not be coming home: MAMA❤️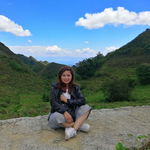 A March to remember💔
Maybe the heaven needs hero ( it's a lyric from a song that really breaks me into pieces). Because it bring back the memories.
Three years has gone but it feels like yesterday. Living without you was a nightmare. Waking up the next day knowing you are physically absent pained me a lot. I can still feel the pain of that day💔 Here I am waiting for you bringing goods for us ma kidding 😅 ( the memory of you is still vivid, every time you went to the market buying groceries and of course "your pasalubong" to us, may it food or new toys). These are the things you always bought for us back then. Every time you're coming home everybody is so much happy and excited. But right now all I wish ma is to see your happy face, busy preparing for our food everytime there will be an occasion, going together in the farm, attending mass during Sundays will be forever a dream. A dream that I knew I will never had🥺
You and papa are always our strongest support system whenever we encounter difficulties in life.
God knows how I much I missed you. I miss everything about you. How you nag at us everything we're very lazy at home and not doing the household chores. I knew that you were hurt before because of me because my siblings thought that I'm your only fav. knowing you're just fair to each one of us.
During my teenage years, I know that I caused you so much headache and pain. Somewhat, I was once tagged as a black sheep member of the family yet you never gave up on me. You never get tired murmuring those words that give an impact in my life currently. Those reminders of yours serve as my guide as I go along on this journey. Now that I am adult ma I even badly needed you more. There are so many things that I'm gladly wanted to open up to you. It's get harder each day, because you're the only person I trusted the most. Every time I think of you, I can't hold back my tears. I was never been a perfect daughter, I do a lot of mistakes, I've made reckless decisions most of the time. You were the person whom I wanted to correct me. You're always a blessing to me. Whenever I went home, it's you whom my heart looked for. My eyes searched in every corner at home but you're not there anymore.
Sometimes I asked Him, why he took you so early. I even talk to papa God, if he could just permit a minute in visiting you there, how much would be the fare. Rest assured ma that I will save up no matter how costly it might be, just to steal a glance at you. Ma I just wish that you were here right now. Three years without you ma, look at me now. I want you to meet him ma. It's June 28,2021 when we decided to get married (civil wedding). Insert you here ma❤️ I hope you're happy seeing us ma. I hope.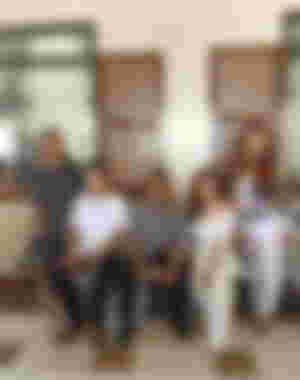 It's still you whom I dream to walk with me in the aisle on the day of my wedding (church wedding) soon in God's perfect time. I want you to witness that I will be marrying the man who love me darely. It's still you whom I wanted to be there on my side when I am about to give birth. It's so sad that you're not going to carry your grand son/daughter from me. Just like how you carry and took good care of my nieces and nephews.
If I could turned back the time, I should cherish the moment that you're still with me/us. This was your dream for me ma, to have a stable job and to start living a life that you want me to had. I made this all ma!
Thank you for your endless support and eternal love.
No more pain ma. Keep on watching and guide us always.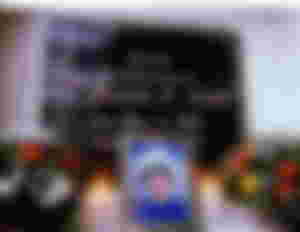 Happy birthday in heaven, I love you so dearly ❤️