You are more than this big world.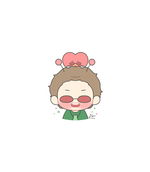 Hello beautiful people!
I hope you all are doing fine amidst of the shortcomings and uncertainties we may feel day by day. Always remember that a positive life is a happy life. ✨
---
Dark night (do not be lonely),
It's because it's a big existence.
---
---
Another beautiful song by BTS, Mikrokosmos.
The song seems to be a message in between the BTS and the ARMY (the fandom) about wanting to see each other, share the smile, share the same dreams, and shine together.
Shine. For some reasons, it is difficult to somehow show what we truly feel, to show how we wanted to reach a dream, to show the ways how we wanted to improve. Not because we can't, but because of the thought of how the society will react on our own ways. Because our ways may be different from them and we are afraid to be criticized. And we ended up turning off the light shone to us.
Dream. We were born to have dreams. Dreams that we think will make a difference. Dreams that we wanted to have to see how we will be in the future. There's no cost in dreaming. All for free. We can all dream as much as we can. But sometimes, we ended up questioning, is this dream all worth it? Not because you do not know how to make it, but sometimes you are afraid others may see it is not for you. And we ended up staying on that dream and do nothing.
Smile. The key to being happy. The start of happiness is to know how to smile. With all the small thing in life, with all the disappointment, we need to make sure to smile and be positive. A little smile on our face can change a thing.
SHINE. DREAM. SMILE.
This song just really wanted to remind us that this world may not support us on what we want, we still need to be reminded that someone is rooting for us. It doesn't need to be everyone, it can only be a someone. A someone that is willing to stay with us. A someone that is willing to support us and believe in us that we can make it. That we can reach that dream.
That the world may seems so big for us, but we can be bigger because of our dreams.
That we can continue to shine, dream, and smile.
---
That's all for today beautiful people. If you have any thoughts about this, feel free to leave it in the comment section below. Let's interact. Stay safe always! Xoxo ✨☺️
- MissJo 💜