our usual conversation.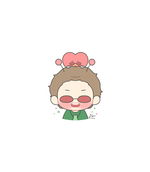 Hello beautiful people!
I hope you all are doing fine amidst of the shortcomings and uncertainties we may feel day by day. Always remember that a positive life is a happy life. ✨
---
I really hate chatting and doing video calls. Before. I prefer talking to someone in person because that way I can feel the connection more. But in life, we really have exceptions.
Well anyway, since we are very far from each other, we have no choice but to exert effort in chats and video calls.
Sometimes, we have a lot to talk about. Plans. Future. Works. And the like. And of course, we do marites sometimes.
Plans and Future.
At first I am afraid to share my plans with her thinking she might not be interested about it. However, as days goes by, I get comfortable with it. I love sharing my plans with her and talk about the future. They say, you should not let anybody know your next move; well, she's not just a nobody. And for the future, they say as well that do not think about the future too much, enjoy the present, but for me, it is best to see and think about our future as early as now. I do enjoy what I have now in the present, and do not know what the future has for me, but still talking about it makes me look forward on greater things and do my best here in present time.
Works.
I am currently working right now and planning to hop to another company. I used to talk about work with her as well as I wanted to have some advises too. As a breadwinner, I am pressured to atleast earn enough for me to provide.

She on the other hand, is a fresh graduate that is also pressured to land on a job as she wanted to give back to her family too.

We actually share the same sentiments about getting pressured, but you know, it gets better and better day by day knowing that someone got your back. We may be pressured with these kind of things, but atleast we have each other to cheer us up.
And of course, we do some marites too.
As usual, our conversation will not end without making doing some marites. But of course, what we talked about remain between us. We're not bad marites, we are the good samariteses. Lol!
Anyway, this article may be so halo, but you know I am just so happy to have someone I can share my sentiments too and someone I can lean on if things got so difficult. Someone who is rooting for me makes me go on in life. And never get tired on cheering on me.
---
That's all for today beautiful people. If you have any thoughts about this, feel free to leave it in the comment section below. Let's interact. Stay safe always! Xoxo ✨☺️
- MissJo 💜