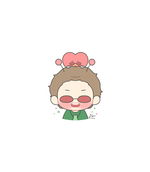 Hello beautiful people!
I hope you all are doing fine amidst of the shortcomings and uncertainties we may feel day by day. Always remember that a positive life is a happy life. ✨
---
Food is life. Food is life. Food is lifest. Yes! My all time motto. Everytime I am craving for something, I always make sure to buy and eat it if only I have a spare money. And if not, I'll make sure to have it next time. Tiis tiis muna. Lol!
And since we're already talking about foods, let me share the random photos of foods I have on my gallery.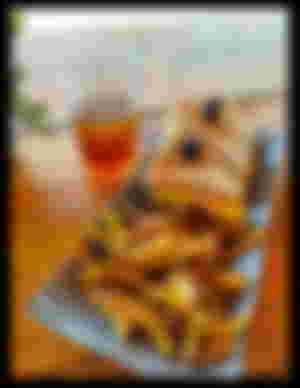 I forgot the specific name of this combo. It a combination of fries and a three layered sandwich. It has a cut of ripe mango, lettuce, cucumber which I did not eat, some mayo, and I guess a ketchup? Excuse the half glass of iced tea since I already drink half of it as I am really thirsty that time. I ate this when I get my eye check up. Its kinda pricey for me but the taste is 10/10.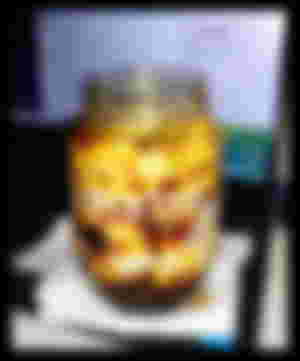 Tahoooo! My all time fave morning food. Excuse me @BreadChamp I know you don't like this, even a sight of it. Sorry mamii. Haha. I remembered when we are still working on site, I have this teammate that always come with me at our pantry just to buy a cup of taho. We really love it. After our shift back then at all around 5 AM, we always eat taho and it will complete our day.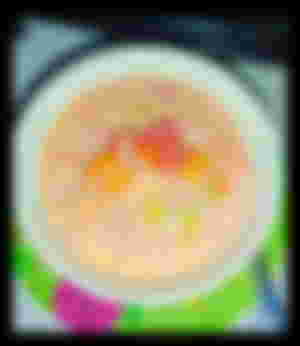 A bowl of creamy macaroni soup. Yum! It was my first time cooking this one and I am proud to say I made it delicious. @BreadChamp and Chinggut gave me 10/10 for this one and it made my heart happy. You know, I am a no nothing about cooking so when I made it perfectly I became the proudest of my own. It took me almost two hours preparing this one. Lol!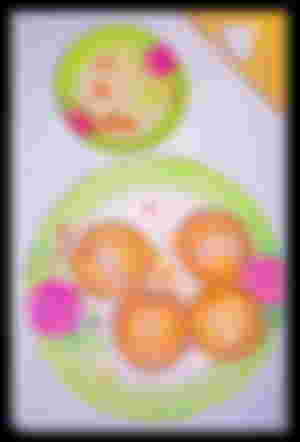 At sabay sabay tayong mangasim. Haha. I am not sure what's the English term for this, but this is Santol in Filipino. If I am not mistaken, it was already four months ago when I ate this one. I am really craving for something sour that time that when I saw a vendor selling this, I immediately bought some. And it did satisfy my cravings. Can't eat anything sour this moment as I am on my period. Poor me!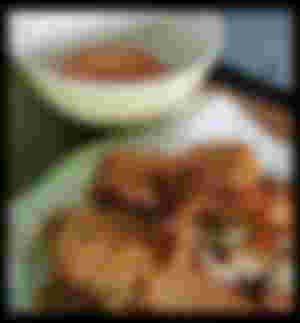 Who knows this food? It is called Ngohiong. It is made of bamboo shoots covered with a thick lumpia-like wrapper. It was my sister who introduced me this one, but honestly I did not like it at first. But when I tried it again after months, bet me. I find it magical. For real, I can eat this food all day. The sound of its crunchiness makes me want it more.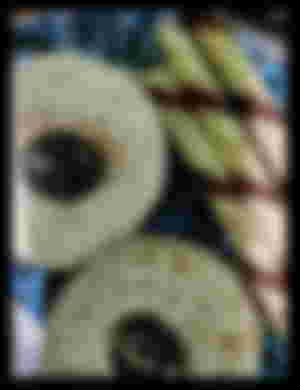 A pair of donuts from 7/11 and stick-o for my snacks that time. It was my rest day when I bought this one. For real, it tastes like the more expensive donuts from J.CO or Krispy Kreme or any donut stores. The sweetness is just right and the fluffiness is amazing. The fillings really melt inside my mouth. Gosh! I am craving it right now.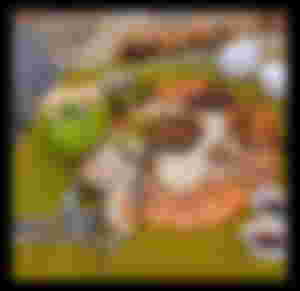 What a bundle of joy! This set of foods made my tummy the happiest. Look at that yummy foods. It was from Seafood Paradise. This was when we have our lunch out. I was with Mamii Jheah, Ramon, Sir Ariel, and Lyn that time. It really satisfied our cravings of seafoods. It was well prepared and worth the price. You'll love to eat this using your bare hands. It'll make the foods more delicious.
And of course, my BTS Meal. I'll not forget this one. Its a set of 10 pcs of nuggets, a medium size fries, a medium size drink, and a cajun and sweet chili sauce. You all know I am a BTS fan, so I made sure not to skip this collaboration. I was able to buy four sets of this combo. But of course from different dates. One was a treat from Ramon and Mamii Jheah since they know I'm a fan, and from @dziefem whose very supportive of whatever I like. Thank you guys!
Question: Are you now craving for your favourite food? Go buy it, you deserve to treat yourself.
---
That's all for today beautiful people. If you have any thoughts about this, feel free to leave it in the comment section below. Let's interact. Stay safe always! Xoxo ✨☺️
- MissJo 💜
All photos above are all mine.