Listing Some of my Favorite Animes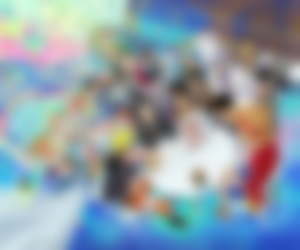 As we all know, anime are animated works originally made from Japan and world-widely known for its style and creativity. I started to watch anime in 2017 when my crush way back then suggested me to watch anime. And after watching a lot of anime for a long time, I didn't realize that I already love watching anime until I ask anime suggestions and recommendations from my friends who's also watching anime.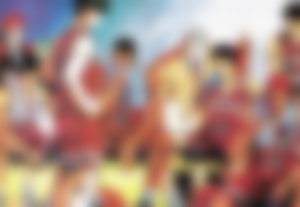 I didn't realize when I was still a kid that this show on TV was called anime back then. I love this anime especially the mc (main character) Hanamichi Sakuragi. Hanamichi, who is known for his temper, huge height, and fire-red hair, goes to school at Shohoku High. He wants to finally get a girlfriend and break his record of being rejected 50 times in middle school. Later, he got involve with the captain of basketball team Akagi because he misjudges basketball is just for kids and got into a one-on-one game. After that, he joins the team and was inspired more by Haruko which is the younger sister of Akagi, she become his crush.
Sakuragi trained and practiced harder than anyone else and became a great player. They entered the Inter High Tournament and because of his height and jumping ability he become a great rebounder of the team. Other members of the team; Miyagi, Rukawa, Mitsui, and Kogure are strong, and because of it, the team qualified to enter the National Tournament as a second runner up during the Inter High Tournament. Unfortunately, there is no 2nd season or the national tournament because the I didn't know if the author died or there's another reason of it.
I can say that is my favorite because even though I've already finished watching it, I'm still watching over some of the episodes of it especially those with highlights and funny moments and with the movies of it. I also love the official soundtrack or theme song of the anime. That's why I can say that this anime is my favorite.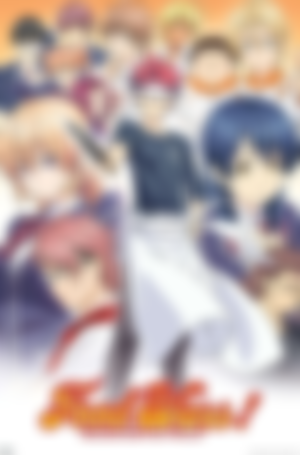 Next on my list is Food Wars also known as Shokugeki no Soma. The theme of this anime is all about cooking and they're not only covering Japanese cuisine but also with other cuisines. The mc here was named Soma, son of Jouichirou, they own a little diner restaurant in there are. His father went to overseas and told Soma to enter the culinary school which Totsuki Academy known for its low passing entrance examination. Soma was shocked for this, little did he know that his father Jouichirou was an alumnus there and was a former 2nd seat in the Elite Ten, they are known for the top 10 most talented and skilled students and have the power as high as the director of the academy.
Soma thought that this will be only his steppingstone for his talent in cooking, but he has faced many challenges and made him to hone his skills more. He also dreamed to attain the 1st seat in the Elite Ten, fortunately he really did become the 1st seat with the help his friends, mentor, and the granddaughter of the Director - Erina.
I love the anime even though I'm not good at cooking, I love to learn how to cook. The anime also makes me want to eat more and experience different cuisines around the world.  I can say that this anime was one of my favorites because even the anime already has ended (no more next season), I still rewatch some of episodes of it just like when their battling with the Elite Ten and BLUE. There's a warning in watching this anime because there are lots of censored scenes which are not appropriate for kids but its not that kind of rated 18+ or SPG theme. However, if you want to watch this anime, watch it on your own risk.
There's a lot of good anime out there just like One Piece, Attack on Titan, and more. I also love One Piece right now, but I can't say it's my favorite yet because it's not even so close to ending but I'm having fun watching it. There are also other animes I want to watch but I can't find time to watch all of them because of my academic schedules and requirements.
What do you think of it? Feel free to comment down your reactions. Any anime suggestions? Any genre is possible.
Good evening, everyone!
Thank you for reading my article!
This is my first article. Hope you like it!