To the man I love the most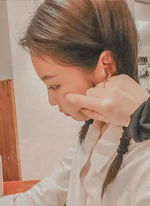 A special day with my dearest love of my life, my king, my first ever man who holds my heart, my one and only father.
Well I think of finding a song that I wanna dedicate to him, yeah like searching not making haha, I'm not writing a song anymore hahaha I wrote a song when I'm in my senior high school years but it's just a simple song of course my sister help me with that cause she also good on instruments but now I can't write a song anymore that's why I'm finding a song for my father that will suits him the most haha and it is Chrisette Michelle's song entitled "Your Joy" I remember singing this to him even my voice is kinda messed up but he still smile and clapped for me gosh I still can imagine my 10 year old self singing to this song, but now I understand the lyrics and really it suits to my father,
"Walk down the sidewalk
Staring at your feet
Wishing my steps were longer
So by your sides I could keep
Hold your hand much bigger
Never wanted mine to grow
So I could always fit perfect
Inside your palms just so"
Back when I was just a young naive little one of yours and we go to visit parks and wait for mom to come home from work so we could go to have dinner, It's still vivid how you held my tiny hand back then and patiently walk beside me, because my little steps you are laughing how slow I am, and you held my hands like it's that last time you were holding onto it, you held it so gently but not letting it go and I wish that moment will always be like that I know one day you will be giving my hand to the person who will be with me in the future yet no matter what, your hands will always fits to me and you are my number one man who gives me so much love, care and time,
"No one loves me just like you do
No one knows me just like you do
No one can compare to the way my eyes fit in yours
You'll always be my father, oh
And I'll always be your joy"
Just like the lyrics of the song, no man loves me just like you do papa, no one knows me from my flaws and imperfections you still patiently taught me to live this life happily, you we're always there at my side no matter what, and I feel so sorry because I know often times I'm busy growing up and not giving you much time to bond but still you understands, no one compare to your unconditional love of course the same as mom, you spoiled me a lot that's why mom often nags me and of course you are there to rescue me haha my only hero, if ever I'll be given a chace to be born again, I will still choose to be born as your daughter all over again, my standard set so high because you taught me so,
One day he'll come on bended knee
And ask my love away from me
And when I give my love to him
He'll always have a place within
And if ever one day a right person comes and ask for my hand, I will accept him but remmeber that your place will always stays at the special part of my heart, you'll always be my father, the man that will always loved me, the man that I'm always proud of to be his own daughter, I love you pa, I hope you'll enjoy this special day of yours.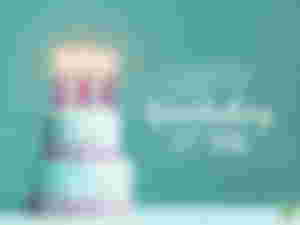 Happiest birthday to my Papa he's the best man for me, that's why I'm writing this one to save the moment, I'm not showy to what I feel in person but I knew that they feel it to, I'm not good at words because words is not enough to describe how much I love them and so lucky to be their daughter. Now is his birthday and I'm so happy that he is happy along with my family,
A simple dinner with him feel so nice and warm, a talks that reminds me how lucky I am to be his daughter, I feel so much comfort of his presence, this is his special day and this evening is much more therapeutic, he knows that I'm not fond of birthdays so he decided to just have a simple dinner with the whole family, and even it's his special day he still thinks of us, he just got from work haha but yeah he decided to have a simple dinner that's why.
https://www.inc.com/lisa-abeyta/why-i-stopped-saying-happy-birthday-on-facebook-and-why-you-might-want-to.html
https://www.currentschoolnews.com/articles/happy-birthday-wishes-and-text-messages/
chrisette michele your joy videos https://www.google.com/search?si=AC1wQDBFR4euON19x4VER8wqRwOdyfGFgoSrLaEgzneFvEiJ3wknHVOa4a2v994oKEgd4IipMCSPi7XCvhCWIlaIKJAjczuWFCFQzag79pTqSauvRY_d2-1_23rvzwucMJRhm6s9iCFwoWyXn8wujVaSyhVuPc7uqw%3D%3D&hl=en-PH&q=chrisette+michele+your+joy+videos&kgs=daa1aa3752203106&shndl=17&source=sh/x/kp/osrp/2&entrypoint=sh/x/kp/osrp