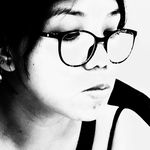 AAAAAH!.. Hooooh Hooooh Hooooh and according to an OB that I follow on Facebook, the right way to do it is to say MOOOOOOO! My friends told me 'galingan mo umire baks!' I was waiting for that moment. I was ready. I wanted to feel the pain. I ended up having an emergency C section. (Di man lang ako nakasigaw, di man lang ako nakasumpa ng gusto ko isumpa. Charot!)
Commercial break ... thanks to my sponsor/s and check them out! Check out my pregnancy journey too https://read.cash/@Micontingsabit/i-believe-in-perfect-timing-a-pregnancy-experience-0c6e60a1
Tagalog na lang kasi this is what I wrote on my notes after giving birth.
EDD : May 26 via LMP
Baby out : May 17, 2021 via ECS
At 37th week check up, possible na daw maglabor any time. I also asked my OB if what kind of pain yung indication that I am already in labor. I know na mejo high ang tolerance ko sa pain. (Sanay nako maaaktan eh, charot). She described it as painful and I will not miss the pain in active labor. Naninigas madalas tummy ko kapag hinahawakan ko just to check, pero no pain. Pinagtake na din nya ako ng primrose oil for 3 to 5 days.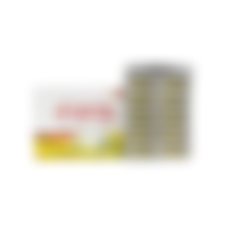 May 17, 38th week check up, IE ako ni doc. Almost 1cm na daw, so any time ready na for delivery. Pero if di pa din pumutok panubigan or if wala pa din daw discharge sa mucus plug, Wednesday same week ipaadmit na daw ako and iinduce labor na lang kasi during 8th to 9th month biglaang laki si bb, baka mas lalong lumaki and mas mahirap.
Tska mahal magpa RT-PCR test, that time 3 days na lang ang validity ng result. NagpaRT-PCR ako sa Manila HealthTek Lab, for the amount of 2,390 pesos. Si OB na din ang nagsabi na iinduce na lang kapag di pa ako naglabor para di din sayang. Both the patient and the bantay kelangan may RT-PCR negative result.
Sa kagustuhan ko na din na makalabas na sya, nagpabili ako ng pineapple juice and chuckie. (Sabi ng ibang mommies sa mga mommy groups na sinalihan ko hahahah)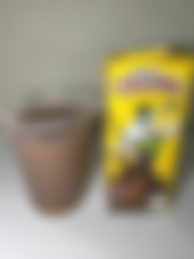 Around 8.15pm nagstart magtighten ung tummy ko, this time may nararamdaman akong sundot sa balakang ko. I was quietly listening sa usapan habang nagddinner kami and at the same time checking the clock everytime na mararamdaman ko yun. Then around 8.30pm same feeling, sabi ko baka keme lang kasi pangalawa pa lang. After dinner, I decided to play Mobile Legends na lang muna around 8.45pm same feeling, tightness ng tummy and sundot sa balakang. Around 9pm, natapos na ang game sa ML at sa bigat ng mga kasama ko natalo kami. Hirap na hirap nako magsupport at literal na magbuhat sa tyan kong malaki. Di ko makalimutan ung hero na ginamit ko, si Estes.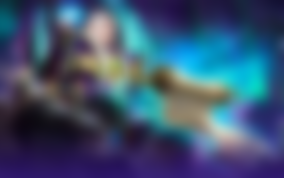 Pahinga after the game kasi nanggigil ako sa mga kakampi ko and kavideo call ko si husband. Around 9.15pm, sabi ko wiwi muna ako. Pagkawiwi ko, may nalaglag na tubig with little blood. Sumigaw na ko sabi ko eto na ata! Nakangiti pa ko! 😁😁
Yung tatay ko sabay labas ng bahay naghahanap na agad ngtaxi. Ang ate kong isasama ko sa hospital nagbook na ng grab. Di pa ko nakabihis, jusmiyoooo. Yung manganganak chill lang kasi wala akong sakit na nararamdaman, pero mga tao sa bahay nataranta na.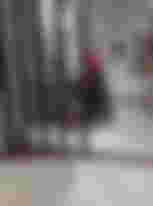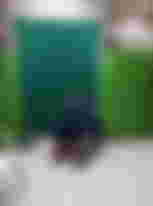 Nagpaadmit nako sa hospital then, yung nurse na nag IE sken sabi 2 to 3cm palang daw ako. Sabi ko sobrang basa ko po para akong naligo. Nagrupture na ung panubigan ko. On the way na siguro OB ko, then after ako IE tinawagan nung nurse ung OB ko. She explained na if nagrupture na dapat within 10hours mailabas ko na si baby, usually 1cm per hour daw nagpprogress. In my case, baka di umabot kasi nagrupture na nga daw panubigan ko. Baka matuyuan na ng fluid si baby and she suggested na iCS nako.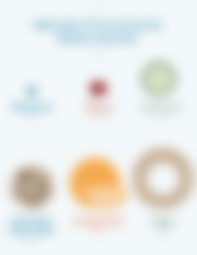 Nung una ayaw ko pa pumayag magpaCS kasi, I know kaya ko naman ilabor if kakayanin pa maghintay. Di ko alam gagawin ko, tinawagan ko si husband and di din sya makapagdecide kasi wala kaming alam. Sabi nung nurse na nagadmit sken, I can still wait pa naman. I was actually willing to wait for at least until 12md para sa active labor. Hinatid na kami sa room and waited for my doctor.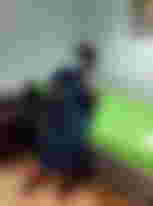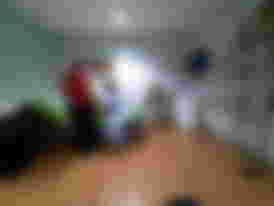 When she came, IE na naman ako. Sabi nya mag2cm pa lang and marami ulit fluid na lumabas. At that rate kahit maghintay ako, matutuyuan na daw talaga si baby nang wala pang 10hrs kung ganon karami ung lumalabas bawat IE sakin. One more thing, hindi pa daw mababa si baby, di nakapa ni doc ung head nya. That time, I decided na pa CS na lang. I cant wait to hug my bb girl na dn naman.
(If you got this far, thank you! Konti na lang. Madami lang akong echos!)
Mabilisan lang kasi parang ako lang nanganak that night, OR na agad.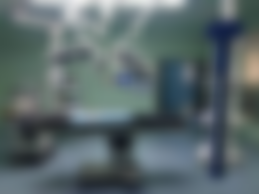 First operation ko to so, anesthesia eklat eklat, chika chika sa pedia and doc ko, tapos ayun I started to feel groggy and manhid na. Ts anesthesia sa spine, na mejo nahirapan sila due to mild scoliosis. Ramdam ko kung nakailang turok sila dun. SHAKET!! As soon as wala nang reaction ung legs ko, they started na. Well ramdam ko ung may hinihiwa sila sken pero di mashaket.
Then parang nawala ako sa world for a bit ata or di ko alam...weird and scary ung feeling na habang inilalabas nila si bb ramdam mo ung ginagawa nila. I'm not sure how to describe ung feeling na bawat naririnig mo sa usapan nila eh naiimagine mo and papasok ka sa pinakamaliit ng detail, daming thoughts slow mo and parang nakahyperlapse. I would describe it ung feeling siguro ni Antman kapag lumiliit sya or I am HIGH and YES! I know and I can feel most part of the operation.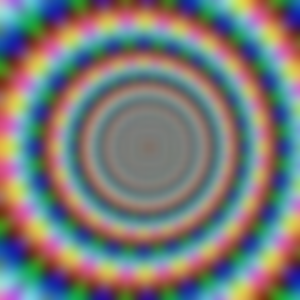 Going back ..
Narinig ko si doc na sabi, hala cord coil buti na lang.

Tapos pinush na ni kuya nurse yung tyan ko para lumabas si bb, umire na din ako ng konti para kahit papaano naman. Nung narinig ko na iyak nya, sabi ko 'nasan na baby ko? Nasan na baby ko?' then inabot na nila sken photo op kami agad ni BB Yey!!! She was born at 11.43pm, May 17.
**the hospital allowed to take photos of the baby, the nurse took the picture of course**
Natawa ako kasi yung kapatid ko nung nanganak sya half open yung eyes nya. Tapos ako sabi pa nung nurse 'tingin kayo dito mommy', shuta edi tumingin ako sa kanya. Nakasmile pa kahit nakafacemask ako. lels.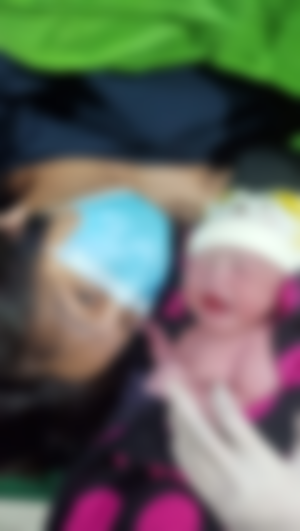 Then closing di pa dn ako nakatulog. Ramdam ko pagcclose nila sken and ramdam ko ung sakit ng likod ko. Habang nicclose nila tyan ko and bangag pa ko, di ko alam kung naiintindihan nila sinasabi ko kasi baka mamaya ungol ungol lang pala naririnig nila. Paulit ulit ko sinasabi na masakit likod ko. Nagclench na lang ako ng fist sa sakit ng likod ko. Tapos narinig ko na lng sila na sinabi, dami ko hangin sa tyan. Then off to recovery room. 3-4hours sa recovery room, mainet. Ung lang, nainitan ako. Tinapat pa nila sken ung AC tapos may nagalis ng pagkakatapat ng hangin nainis ako kasi mainit nga pawis na pawis ako buti tinapatan ako ulit ng hangin nung isang nurse.
Oh diba tapos na. So ayun, I'll post on my next article on my post partum.
Thanks for reading if you finished my blog. 
Don't forget to share your experiences too! I am looking forward to hear about it. :)