Ferrari Vs Lamborghini: A Rivalry Donkey Years in Making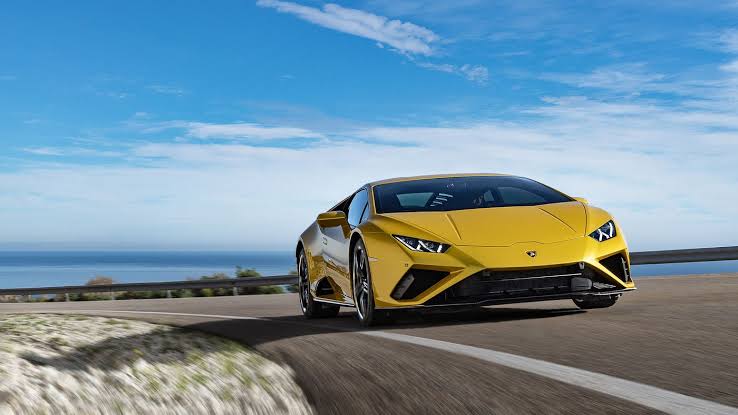 During the 1960s, Enzo Ferrari's cars was the number one rated cars in terms of sports and luxury. He had no other rivals, and even if they was, there weren't as potent a force as Ferrari was.
Since Ferrucio Lamborghini was so good a mechanic, he decided to tell Ferrari about the imperfections he found in his cars. Considering Ferrari was the top dog of the car business, he didn't appreciate a silly advice from a young mechanic telling him about the imperfections, and termed it a "total joke". He believed Lamborghini didn't know a thing about his cars, or cars in general.
When Ferrari told Lamborghini he didn't want advice from the tractor mechanic, a rivalry had begun. This fuelled Lamborghini's passion for cars. It had been merely a hobby for him before, but Lamborghini decided to turn his hobby into a passion.
Many people believed that he was crazy for wanting to build a sports car to compete with Ferrari. Ferrari had years on him and was already quite wealthy by the time the Lamborghini had been built. People believed that wanting to build a car as great as Ferrari's was impossible, they believed it was too risky.
He didn't care about what people said, but rather saw Ferrari's insult as his driving force to start work on his own type of luxury car. He began designing different models of his own brand. In only four months, he revealed his first car, the Lamborghini 350 GTV in a Turin Motor Show in October, 1963. By the end of 1964, Lamborghini had sold his first 13 cars.
Still, Lamborghini had a lot of Critics and Banters, who went publicly sometimes in Interviews, Radio Stations, Podcasts and News to condemn his project. They clearly were heel bent on destroying the legacy he was building.
Against all odds, Lamborghini marched on and never gave a damn on what anybody said, then he decided to pursue other businesses and with luck on his side, he became a very wealthy man before he was 50 years old. By the early 80s, Lamborghini had become almost as powerful and wealthy as Ferrari..
He had begun working on his multimillionaire project in 1962, and by May of 1963, he had officially founded Automobili Ferruccio Lamborghini. He decided to buy a plot of land in Sant'Agata Bolognese, Italy.
On this plot of land, he built a new, large factory for his car business. Due to his experience from his other companies, especially his tractor business, he was able to set up one of the best facilities for his car company. In fact, his factory was such a functional structure and rock-solid that it was unrivaled.
The manufacturing building was the central building; adjacent to it was the office building, allowing the management to be constantly monitored. This was the perfect thing for Lamborghini since he preferred to go work on the cars personally when he saw something that wasn't being done right.
After plans for the first model were released, Lamborghini had a few months to build the factory and set a date for the first presentation of the first model. Being an avid and passionate mechanic, he had chosen the best pieces for his cars.
Fast forward 60 years later, Even though the rivalry between the two car brands has gone to a completely new level, it is no secret that The Lamborghini brand is doing well and they have managed to pull themselves to the top despite being underdogs before.
Lesson Derived
You can be whatever you want to be as long as you believe in your own skills.

Never give in to criticisms, continue to march on and keep doing the best you can.

Always listen to advices, don't feel proud.
REFERENCES
••••••••••••••••••••••••••••••••••••••••••••••••
THANKS FOR READING, IF YOU ENJOYED THIS, DON'T FORGET TO SUBSCRIBE FOR MORE INSIGHTFUL ARTICLES.
All rights reserved. No part of this publication may be reproduced, stored in a retrieval system, or transmitted in any form or by any electronic, mechanical, photocopying, recording means without the prior written permission of the copyright owner and/or author.
Copyright 2022.