El-Clasico: The Revival Of FC Barcelona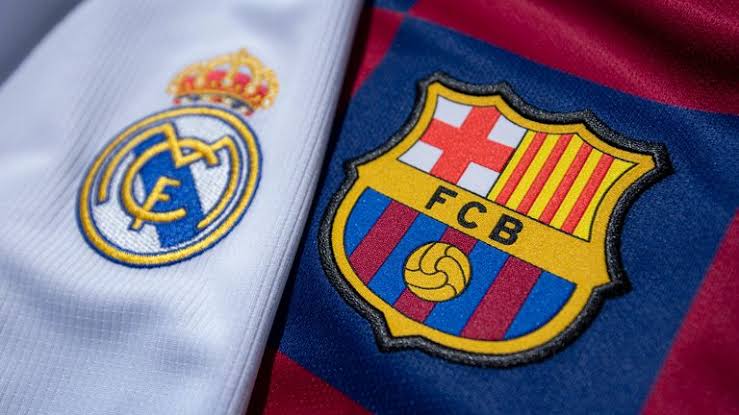 Xavi Hernandez and his entire coaching Barcelona staff would have been forgiven for licking their lips after seeing Real Madrid's lineup for the much anticipated El Clasico. Such was the humiliation his young team gave Madrid. The gulf in class was evident for large parts of the match. That miracle Los Blancos, would have been hoping for by halftime, was always never happening. Never..
They were four goals up by 53 minutes, and surprisingly, it was still counting, yeah it was. With no intention to hurt ay real fans, this was a mediocre display from the team, except for the excellent Thibaut Cortouis, who made the score line more decent with his brilliant stops.
I have always made it a point bantering Chelsea and Barcelona, and sincerely this has made me speechless. The madrid players need to realise this is totally unacceptable, not at a thirteen time European champion.
I am by no means a madrid supporter, and so it isn't in any way dissapointing or painful. @HappyBoywould have been smiling all day. I saw a status update where he lamented his team not getting a fifth, they really should have won by 6+ goals.
Nobody could have envisaged this about five months ago at Barcelona, they were a team in disaster. So how did they pull their way through in less than six months, something Manchester United club legend Ole Gunnar Solskjaer was tasked with doing but failed. Let's have a look:
It is no secret that the one man who was responsible for the leaving of Lionel Messi and Barcelona's bankruptcy was former president Josep Maria Bartomeu, he spent a lot of money bringing in expensive players that barely delivered on the pitch, speaking of Phillipe Coutinho, Antoine Griezmann, Ousmane Dembele, although the latter has been in sensational form of late, but the former two have both been sold out.
Joan Laporta's election though has steadied the ship, and right now he has the supporters of the Barcelona faithfuls, and they all appear to be moving in the right direction.
Even though, the Barcelona legend began his coaching career only in 2021 at Al Sadd, a Qatar club, barcelona handed the reins over to him on a three year initial deal. He has been pivotal to their revival, unarguably than anyone else. He has restored the club's winning mentality, getting them to play like the Old Pep Guardiola days. Truthfully, he is a worthy heir to Guardiola's throne.
Barcelona are currently in debt like I previously mentioned, but yet they have managed to get a lot of good players into their groups, whilst maintaining a small budget. They managed to sign the likes of Ferran Torres, Pierre Aubameyang, and Adama Traore. Even Dani Alves has returned.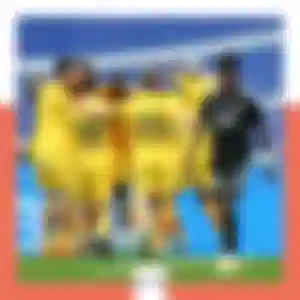 Barcelona are starting to reap the rewards of their youth academy and scouting system. Pablo Gavi looks like a special type of player, Ronald Araujo was excellent against madrid, and even got on the score sheet.
Gerard Pique, Sergio Busquets, and Dani Alves have all had significant roles to play in Barcelona's revival and they have managed this through their leadership and mentorship qualities.
★★★★★★★★★★★★★★★★★★★★
CONCLUSION
Certainly, time will tell of how truly Barcelona have been revived, cos madrid perhaps gave them a helping hand. Carlo Ancelotti, the madrid boss, took some tactical decisions that were pure mistakes. Deploying Luka Modric as a false nine, not addressing the frequently overlapping run of Dembele amongst others. Even madrid talisman Karim Benzema was unfit for the tie.
THANKS FOR READING, AND THIS CONCLUDES MY REPORT OF THE EL-CLASICO.
All rights reserved. No part of this publication may be reproduced, stored in a retrieval system, or transmitted in any form or by any electronic, mechanical, photocopying, recording means without the prior written permission of the copyright owner and/or author.