Beleaguered Blues Battered By Brilliant Benzema...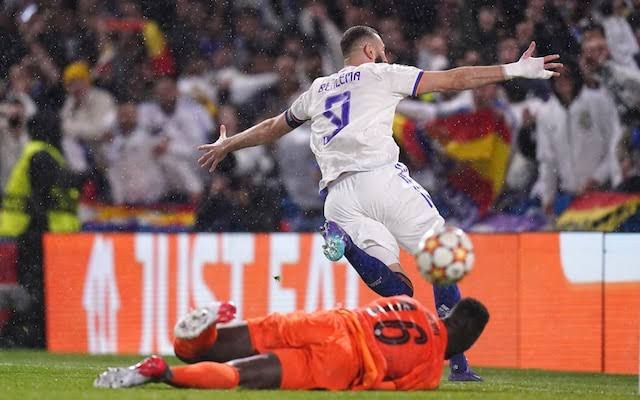 Benzema was yet again in scintillating form on wednesday night, as Real Madrid finally put the beleaguered and in crisis Chelsea exactly where they belong with a thumping victory at the Stamford Bridge. Prior to this quarter final match up, no player had ever scored a hat- trick (Three goals) against Chelsea in European football. Enter King Karim...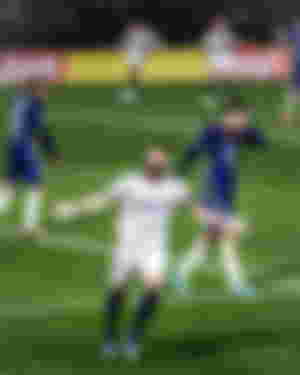 It was more of a revenge for madrid as there were dumped out of the Semi finals last season by this same blues team, featuring a fierce defence, that includes the likes of Antonio Rudiger and Thiago Silva, a "Machine" midfield maestro of Ngolo Kante, Jorginho and Mason Mount, a young attack of Kai Havertz, Christian Pulisic, and Hakim Ziyech and also a fantastic tactician in their manager Thomas Tuchel.
Real weren't in London for jokes, and they made their intent known for most part of the game. They didn't control proceedings as they would have liked, but when they got hold of the ball, they looked very dangerous.
Karim Benzema has been shouldering the Madrid's attack and quite frankly, the Madrid's team in recent seasons, but one man who was pulling the strings for him on the night was none other than Vinicius Jr.
He caused all sorts of problem for Christensen, in the Chelsea defence with his pace overlapping runs, and direct play. Indeed the Dane's new reported employers Barcelona might have been watching on with disgust. As a result of these, Christensen had to be substituted at halftime.
It was reminiscent of the Ronaldo days, where Benzema, was always creating time and space for the Portuguese forward, and in most cases than not CR7 got the goals and praises in the Spanish capital and in the world as a whole.
The last player to score successive hat-tricks in Champions League ties? Ronaldo, for Madrid in 2017 against Bayern Munich and Atletico Madrid. Benzema has now matched that feat. Quite stunning right..?
Ever since Ronaldo left, Benzema has stepped up his game in terms of goals, and surely now, is getting all the plaudits his performance had been deserving. For the fourth consecutive season, he has 20 goals in the league, a league where he was always second fiddle to Lionel Messi.
He now has 37 goals and 13 assists in 36 matches this season, what a staggering number for a 34 year old, right..?. . Also, his consecutive hat - tricks against PSG and Chelsea puts him on 11 Champions league goals these season, one behind Robert Lewandowski, despite a poor start to the campaign.
As the rain fell, so did the goals, in minutes 21, 24 and 46, with Benzema's two trebles fitting within the space of 76 Champions League minutes, helping Madrid to a significant 3-1 first leg victory.
The first he helped create, playing in Vinicius down the left, and when the Brazilian crossed it in, Benzema met the ball with a powerful header which flew into the top corner as if it were an actual driven shot.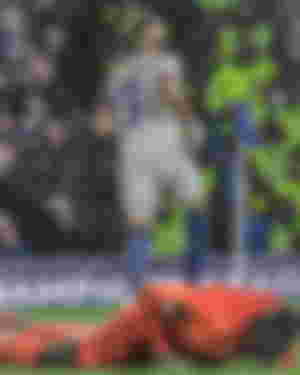 The second was also a brilliantly taken header, this time from a Luka Modric's cross. Kai Havertz pulled one back, but Benzema again scored after the interval, this time on a platter of gold after an Edouard Mendy poor pass.
Real saw the match out, needing luck and brilliance from Thibaut Cortouis and they take an impressive lead going into the second leg in Santiago Bernabeu next week, thanks to the Ruthless Benzema.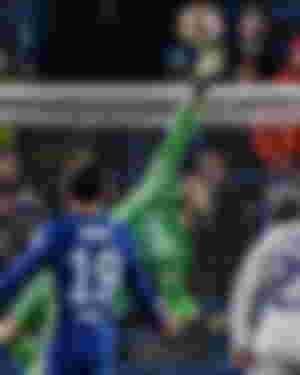 He has since been receiving plaudits from various madrid legends, and yes he rightly deserves it.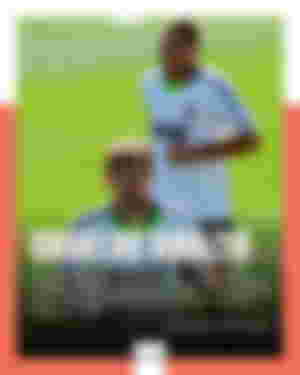 You all noticed the alliteration in the topic, right..?. Another way to taunt the Chelsea fans. Hahaha😊🤣😅. I come in peace.
THANKS FOR READING, DON'T FORGET TO SUBSCRIBE IF YOU FOUND THIS INTERESTING. SEE Y'ALL 👀👀.
••••••••••••••••••••••••••••••••••••••••••••••••
DISCLAIMER: All materials published in this article, is intended for informative, entertainment and educational purposes only. No offence aimed at any person, entity, body, institution or religion.
All rights reserved. No part of this publication may be reproduced, stored in a retrieval system, or transmitted in any form or by any electronic, mechanical, photocopying, recording means without the prior written permission of the copyright owner and/or author.
Copyright 2022.