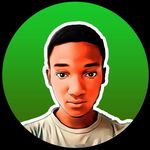 A successful love relationship ❤️

What is success? When does it happen? What are my expectations? These are questions I ask myself every day. I don't ask anyone but myself. However, if there are any ways you know you could trigger the best in you and explore it to the world just make sure you give it your best and never give up. Success and failure are two things we would surely encounter in life. Failure at times is the route to success and that's just to the ones that see it as a way forward and a stepping stone rather than a drawback.
Do you love them they way you love yourself?
Learn to become more of a good person with kindness. I believe in kindness to others. And the most important thing in life is love. Love is what makes life worth living. So if you love someone, don't waste your time trying to be a great person to those that can't understand you and don't see what you want to see. Just love them and you will be happy. If you don't love anyone, the world will never be worth living. Remember that love is the way, love the person, and love others with all your heart.
Treat yourself and others the way you want to see yourself treated. You are so much more than a number. If you are willing to work hard, then you can make your own success. Take the initiative and do whatever you feel you have to do.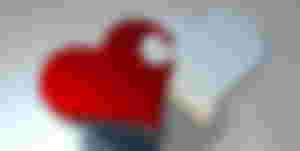 If you love and want someone to be with you, ask them to come to you and share a moment. When you get to that moment, take the time to talk with the other person. Share your hopes and dreams. Even when you never start to feel the love, you are truly happy with what is going on. Do not blame anyone. Instead, try to understand what they are trying to say. Try to figure it out. This is something you have to do. No one can make it easy for you. Be honest. Live life without any expectations.
The way to love another is to give love. Give love to someone and be honest with them. Love them without expecting anything in return. Don't expect anything and give it in a way that themselves, their family, or anyone else can appreciate. There is no need to ask for anything.
Have the courage to accept the love you have. It will make you happy because if you love yourself and don't love what others say, then you can't be a true lover. Be open and honest and loving to the one who loves you. Do this and all will fall into place. Everything will work out and everyone will love everyone.
Trust your intuition. When you see a person or something, trust your feelings. And when you feel this way about anyone or anything, you know that you should be able to tell. So trust yourself.
Your feelings are the only things that are going to make someone happy or hurt someone. A person with low self-esteem has the same feelings about themselves, so when they see others being happy, they feel happy and that is when the selfless behavior comes into play.
I was watching an Indian movie some days ago, the actor was in love with a lady and never expressed his feelings to her. Both of them loved each other but she was expecting him to advance to her from just being friends to lovers but he didn't. Meanwhile, there is another girl who is ready to elope with him just because her father is planning to force her into a marriage. He didn't give her the attention she needed and at the same time still didn't express himself to the one he felt he loved.
It was already too late when he had to go and express himself to her, it was on her wedding day and she was engaged. When she saw his reactions then she realized there was something wrong. She told him "if you love someone try to express it at the right time because people's hearts are so soft and blend with the heart that cares for them". After hearing this he realized he might have lost the lady that loved him. He went back to her to express his love and finally, they got married to each other.
This is all for today about love and making it successful. Love is real, and one of the best things we can have in life. Love is cool by the way, to love is something but to be loved in return by the person you loved is everything.