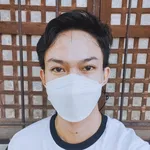 Music is part of our everyday life already and to all human cultures globally. The emotions generated by the music are not always the same. It may bring happiness, sadness, pain, among others.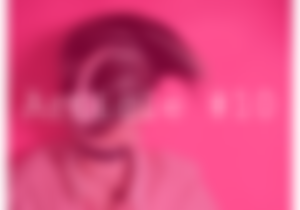 The purpose of this article is to show you the development of music and its influence on the modern world, and to a large extent, show how music shapes our lives, and its importance, including how it started, and to study the power of music and its influence on people.
A famous icon by the name Henry Wadsworth Longfellow, once said:

"Music is the universal language of mankind."
We know that music has four purposes: ceremony, dance, and communication. It is an integral part of modern culture, and it has been throughout history.
When looking for the perfect meaning of music, you will come across many different definitions, each of which has its own purpose of the sense of music.
Someone can say that music is a voice that conveys emotions. Throughout history, we have seen different life paths that converge with life goals because they share common goals or feelings.
To name just a few prolific musicians whose music has influenced the world: John Lennon, Elvis Presley, Frank Sinatra, Michael Jackson, among others. These artists can convey a message that makes the audience feel very enthusiastic through their songs.
For many people, music is a kind of happiness;

For others, it is a culture;

It may be just sound for some people;

But we all agree that music has no limits; and

It is universal.
In any case, music plays a role in one form or another in our lives. It can be played during the singing of the national anthem, or during the wedding, and of course our favorite - singing in karaoke during celebrations.
The road shapes human beings and gives us an identity. This is important because it tells us that music is a significant part of our lives and expresses our individuality. It has existed since one can communicate.
In the early world, recording music and performances while traveling as an artist brought various new creations to these new places that created new musical styles for your travels.
Music has become vital in every era and every culture, and it has always shown signs of change and evolution. It has played such an essential role in human history.
People will almost certainly find a tradition of making music in their culture.
These days, popular music production methods are used to establish social connections, either for tribal reasons or just for convenience, to make your housework easier, even in doing your requirements if you were still a student, or paper works if you are working already.
Many historians believe that music existed before humans appeared. They think that animals actually participated in music creation, which is not surprising considering that the earliest musical instruments appeared on flutes.
The bones, skin, and other body parts of these animals were used to make these first tools. Substantial evidence found that primitive humans made primitive woodwind instruments from natural bones and used stones and wood as percussion instruments.
The researchers found that it is clear that music was part of the daily lives of ancient people. A compelling art that affects the entire human society in a certain way. 
Music enables people to support more extensive interpersonal relationships, thereby strengthening their dominance. From these humble beginnings, the music we cherish today has made social efforts, which is a way to unite the former into a community. It played an essential role in human life even before we spoke. And as we have seen today, music culture continues to develop.
Of sound and melodies...



All Other Images in this article are Copyright Free Images from Pixabay.
An original content