Front Camera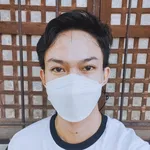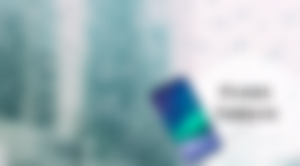 In today's generation, a lot of things have been changed and evolved. Technology has improved a lot and things continue to become better. We can capture memorable moments in various formats and quality and sometimes, in high definitions.
When I got enough savings to buy a phone for myself, I bought a phone that really has a great specifications at a price that is really reasonable. It was July last year when I purchased it and I also made an article about it sometime in September which you may read in this article: This Platform Helped me Buy a Phone.
The battery capacity is 5020 mAh snd includes a 33W charger.

6.67 inches is the size of the phone, 1080 x 2400, and up to 120 Hz AMOLED. The default setting is 60 Hz.

Its chipset is Qualcomm Snapdragon 732G (8 nm).

It has 8GB of RAM and 128 GB of internal storage.
It comes with a 108MP main camera, including an 8MP ultra-wide camera, a 5MP telephoto camera, and a 2MP depth sensor.

The front camera is 16MP.

Dual video is also available. It allows you to record a video using the front camera and main camera at the same time.
For the last six months of using it, I can say I had a great experience. My activities that are needed to be filmed got high remarks because of this phone's camera quality. My photos, even though I am not into photography, have become better too and yes, I truly love every aspect of this phone because of the things it features.
However, two weeks ago my phone has just automatically updated its system. At first, it's working fine. In fact, I still took a selfie in the morning. But when the evening came, that's the time I have noticed one thing that really make me have a headache. I am about to take a photo when I have noticed that its front camera is no longer working.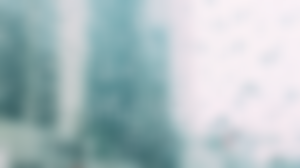 It just shows a blurred image as if the macro shot feature is opened. I forgot to take a screenshot of what it actually looks like, but just imagine a blurred image with no clear details. I rebooted my phone hoping that it may solve the issue but unfortunately, it did not work.
I don't really know how it happens because, to be honest, I am really taking extra care of my phone since it is a product of my hard work. In fact, it doesn't have any scratches and it still looks new. But because of this issue, I felt sad.
So, I search for a group on Facebook about those who have the same phone as mine. When I was approved by the admin, the first post I saw contained the same issue as I have experienced. Somehow, I feel a little bit of relief because at first, I thought it is only me who have experienced it not until I joined the following group.

Image credits to REDMI NOTE 10 PRO users | Philippines 🇵🇭
I tried the solutions pinned in the group such as clearing the cache and data of my phone camera and restoring its default settings yet it still did not work. I almost cried because the nearest service center is a province away from us and I cannot just go there.
If I am going to get it repaired to the technicians here, it may void the warranty and it will cost me more or less 8 thousand - something I couldn't afford. So that's when I contacted Xiaomi Philippines thru its email address and from there, I was asked several things like my name, address, concern, my phone unit, where did I buy it, among other things. Then, I found out that they need to change the mainboard of the phone so I backed up all my files.
A few days after, I got additional instruction as to how will I ship it to them. When I got the details, I went to LBC and after shipping it to them, it only took a day or two for the phone to be fixed. After it, they informed me that it was fixed already. So I expressed my sincerest thanks.
Yesterday, I got my phone back and upon opening it, I immediately check its front camera and yes, I am happy because it is now working again. Regarding the cost, I only spent around 300 for the inbound shipping and nothing else. Good thing, it is still covered by its warranty that is why I did not incur additional expense.
Hopefully, the issue won't come back anymore because it is traumatizing. That's all, thank you.
Photos from Pixabay
---
You will also find me on:
---