Ni Hao ma crazy dreamers of the read cash world. 👋👋 Hep hep hooray haha! It seems that my energy today is so high even though the weather is too hot. How's the weather in your area ? Anyways, I came up to this topic when one of my friends asked me if she should accept the apologies of her ex boyfriend. I'm so speechless about it but I share to her my sentiment.
---
When is the last you said sorry to someone? Are you really in fault that time? Or are you only doing it to settle the things?
Is it really too late to apologize to someone who you hurt the most? Is it still valid to say sorry even though we always repeat the same mistakes we commit before. Meaningless. I can say that sorry becomes so useless because we didn't learn the lesson from it. It seems that we only saying it to lessen our guilt but after that, here we go again doing that such thing.
Before, I seldom give my apologies to someone because I believe that when I said it,I should take full responsibility of it. For me, it's better to change your bad action into good rather than saying a repeatedly sorry but nothing's changed. When you say it , you should meant it. Don't say it only to clean your name. Some people tend to say that a person who didn't say sorry at all has a pride. Also, the one who didn't accept the apologies. But somehow I can't blame them too. Maybe they already know that they commit mistake and they no have face to shown to admit it to others. Or maybe they get hurt too much that's why forgiveness is hard to give. After all, forgiveness really takes time. A person needs to heal her own scars and wounds first.
Also not all people who say sorry first, is the who who commit mistakes. Sometimes they are the ones who can really understand the situation. By saying this, I remember my fave person. I tend to hear to her the word sorry even we both know that she do nothing wrong. I asked her about it and she said that " I know that I'm not at fault but we should always humble yourself to others. Maybe they didn't realize their wrong doing , so you make them realize that but in a way that you don't harm their feelings". I realize that she is totally right. I lucky that she becomes my mom. Since that moment, I practice to say sorry even I'm not in fault. After all, it can't lessen you as a person. But you should still draw a limitations in it because it can also be the lead to others to abuse you. Still, guard yourself.
Mistakes are always forgivable of one has the courage to admit it.

-Bruce Lee
Apologize if you can. Don't make excuses to validate your mistakes because apologies should not be ruin by any excuses. Don't be shy saying it especially when you know that it is necessary but remember that you should meant it or else it'll becomes worst. A genuine apologies can also strengthen your relationship with others and it can be food to your soul. When you give apologies, it's not only meant for a certain person but most especially it is for yourself. You let your self to enrich and grow. So as much as you possible, apologize if you can.
If you are wondering if what is my answered to my friend's question, I simple tell her that she should true to herself. I can't decide for her because I know their story and I know that they hurt each other as well. Of course, it's better if she will accept that apology in order for the both of them to move on without heaviness on their feelings. But if she is still not ready with it, talked to the guy sincerely and honestly. She can't pushed herself to forgive in an instant but at least she became honest to him and to herself, that's matter the most.
---
Kamsahamnida crazy dreamers for all the supports and love that you gave to me through liking, upvoting and commenting to my articles. Highly appreciated all those things. Thank thank you 🤗🤗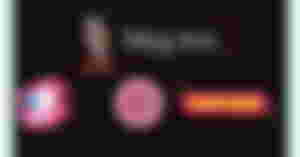 ---
You can check and read my other articles as well
🖤 Just for tonight, I wanted to cry
https://read.cash/@Mayiee/just-for-tonight-i-wanted-to-cry-e9ab616b
🖤 I find peace in Music
https://read.cash/@Mayiee/i-find-peace-in-music-97465dab
🖤 Unexpected sacrifice for their freedom
https://read.cash/@Mayiee/unexpected-sacrifice-for-their-freedom-74da1961