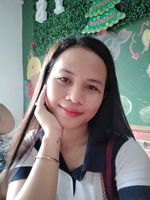 (Note: I am not questioning anyone's parenting style. I am just stating my parenting preferences.)
At the age of 23, I am now thinking if I really want to have a child or not. For sure, I do want to have my own family but not a child. Hmm, can we really call it a family if there's no kid around the house? I'm not sure about it though. What I am sure of is that raising a child is hard and I don't think I can manage having one. My mom has 5 children already including me as the eldest. Good for her because the three of us are living with grandma. That means she was not the one who took care of us three and spent sleepless nights to babysit us.
Currently, my mom has 2 sons (my brothers). One is 10 years old and the other is 5 years old. They live separately with us since my mom already has her husband to be -- the father of the two kids. Sometimes, they visit in our house and have lunch or dinner together. During the first hour, my little brothers are behaved but after that first hour, they start to become naughty and noisy. They run around the house and my dogs start to bark. My dogs are moody and they don't want noise around. As a result, there will be noise from the kids and from my dogs which is super annoying.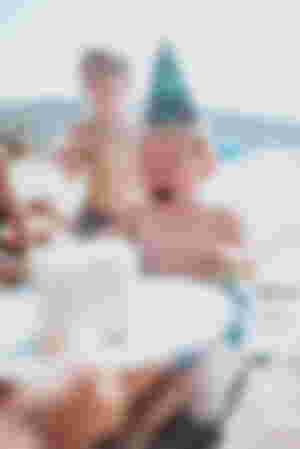 After a while of playing together, the younger brother cries and doesn't want to play anymore but the older brother keeps on teasing which will make the noise too loud and unbearable. I try to call their names but they're not listening. I scold them and they listen for a few minutes and behave. After, the behavior gets back again. I told their mom to do something because the noise is too much already. Still, they don't listen. I was thinking why my brothers don't listen. At their age, they should learn how to obey their parents when they are called-out. While they are still young, it's good to train them how to behave properly so they can bring the attitude when they grow up. As the saying goes, it's better to cut the horn while they're still new and soft.
Here in my boyfriend's place, there are also a lot of kids, toddlers. Most of them listen when they are being corrected. But then there's this one kid who is so spoiled. I shouldn't be taking it as my problem because I am not the one who's attending the kid. I tried many times to ignore but his bad behavior really gets my attention. The kid is just 3 years old but he's acting like he's the King of all. Everything he wants, he gets because his mother would provide. Well, I can't blame the mother for doing so because if she won't give what her son wants, he will cry non-stop, so loud. There was one time when the mother tried to ignore her son which made the son to run, cross the street and almost got hit by a motorbike. Oh my! What an attitude. I believe kids really are hard to deal with sometimes and we need patience but this kid is too much. He won't ever listen to his parents.
I am also thinking his mother also has something to do with the bad attitude. She tolerates her son so much. Even when it's her son's fault, she would put the blame on the playmates.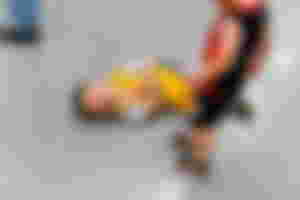 She also doesn't want her son to get disciplined by his own father because she thinks the father's way is not proper. The mother would also allow her son to practice what's not right like going inside his aunt's store and get everything he likes there. The mother would just say, 'tell your aunt to give you that' instead of correcting him. That's why the son repeats the behavior.
I know I am not in the position to judge but I just can't ignore my realizations. These made me realize that I don't want to have a child. But, we don't know what might happen so just in case I will have one, I will make sure to give the right discipline.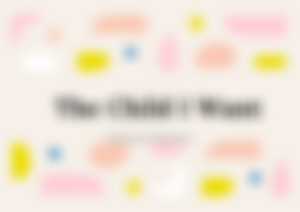 I want my child to learn at an early age that not everything he wants, he gets. If he cries, then I will let him. After all, he will just stop if he's tired. In this way, he will realize that crying is not the solution to get what he wants. When he's done crying, it's time to talk to him and make him understand the value of patience in simple words.
I want my child to understand that bad behavior is not accepted in all situations. His bad behavior will not be tolerated. By saying this to him everyday, he will always remember it in mind. Remember a child's mind is 'Tabula Rasa' which means an empty sheet. When filling in that sheet, make sure to instill good ones. This was claimed by John Locke.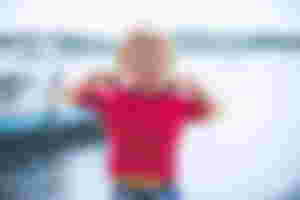 I also want my child to practice the attitude of talking nice to everyone. I don't want my child to be rude and would say unwanted words like these kids in here. At a young age, they know how to talk back rudely.
I want my child to learn how to wait and respect. I won't give him what he wants unless it's reasonable. And if he wants something, he should learn how to wait before he can get it. After all, they're all wants and not the needs.
Lastly, I want my child to be kind to all creatures.
I know it will not be easy. Actually there's no easy way when it comes to parenting. If only there's a course in parenting which I can enrol, I would take the course so I can be the best parent to my child. But unfortunately, there is none so disciplining kids solely depends on the parents. There's no perfect parents as well as a perfect child but that doesn't make an excuse for us to just tolerate bad behavior.
I am not yet a parent. Just in case, you know. 😁
Let me hear your side too!
---
Thank you so much guys for reading! You've been so kind to me since day one.
Thank you so much again for your time! To my generous sponsors, upvoters and to those who comments, I am sending you my warmest gratitude! Let's talk and get to know each other well.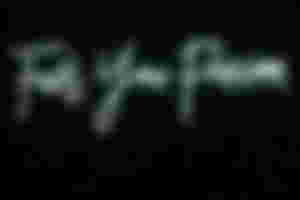 Lead image is edited from Canva
Images are taken from Unsplash.com
Ciao! ❤️