Mother's Day and National Elections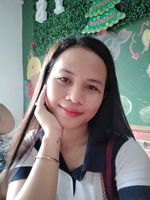 Happy Mother's Day to all moms, soon-to-be moms, fur-moms, and moms at heart. I know this is kinda late but it's better late than never. I supposed to write yesterday but my panic attacks hindered my productivity again. I don't know why I feel uneasy when evening comes. My feet and hands numb and they are freezing cold. No matter how hard I try to make myself not to panic, I cannot avoid the thought that these panic attacks might kill me. I thank God for not letting me battle this alone. If without him, I could have just ended my life to end this suffering. Oh dear! I don't want to think about this again for I might feel uneasy and restless. As much as possible, I keep myself busy with things so my mind won't entertain the negative thoughts that my anxiety gives me.
So how did you celebrate mother's day yesterday? Did you give your mothers cake, flowers, chocolates and hugs? For moms, have you received those mentioned above? Well, those things you gave are just like token of appreciation. What truly matters is the thought of giving.
I was happy to see that more and more children are giving value to mother's day celebration. From my experience before when I was still in Elementary, mother's day was like an ordinary day. There were only few who greeted their moms or there were only 2/10 who gave their moms a gift or anything. This is just my observation before. I don't know if you experienced this too. Because I grew up without much appreciation to my grandma, I am too shy to give her something yesterday. I didn't even greet her. I just gave her a hug. Lol. She even laughed at me and told me if I already eat.
Yes, I didn't give tangible gift to my grandma but the hug I gave her was genuine and I found peace and comfort through it.
Mothers are superhuman and they deserve all the love in the world. I never knew motherhood is this hard until I become one. I just had a baby and it feels like I am tired all my life. Taking care of the baby consumes all of me but I don't want to rest even if my baby is sleeping because my mind won't be at peace if I knew that our laundry is not yet done or if the dishes aren't washed. My partner told me to rest while our baby is sleeping and I told him I can't rest if the surrounding is messy. I hope dads/fathers will understand this. Lol.
Anyway, my friends from Philippines how's the election going mga mars? I hope this election would give us genuine results. I know we support different candidates but let's be friends still. Social media has become toxic because of elections. Some friends became enemies just because they have different presidential bets. Some families don't talk to other relatives because they support different colors that represent their chosen candidates. I even have a friend who disowned her friend for choosing another color. Lol.
Yes we can ask, or let me say educate people. We can do that. But if they still stand with the candidate they chose, then so be it. It should be the end of the conversation not of the relationship. After all, we are the ones who feed ourselves at the end of the day and not the candidates we supported.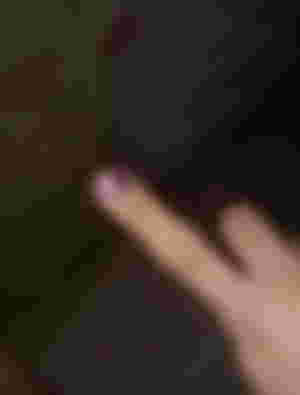 Tadaa! Done voting! Whoever wins, I hope our country, Philippines, will continue to progress.
---
Thank you fam for supporting me. I may not be able to respond immediately but I promise I'll make it up when I have the time. Thanks to my sponsors and to those people who upvote my posts. You guys are big help.
---
Ciao! ❤️