Is this the end?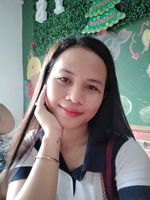 PLEASE TAKE TIME TO READ❗❗
WE ONLY HAVE 4-5 YEARS TO SAVE THE EARTH
THE 4-5 YEARS MIGHT BE LESS, WE NEED TO SAVE THE EARTH FASTER, PLANT TREES, ETC, WE NEED EVERYONE TO KNOW THIS
PLANT MORE TREES, WATER CONSERVATION, SAVE ELECTRICITY AND ETC TO SAVE THE EARTH
PLEASE LET'S HELP AS MUCH AS POSSIBLE
#lettheearthbreath #scientistprotest #savetheearth
ccto: Nathaniel Cabunoc
---
I saw this post on Facebook and I was alarmed because there are a lot of posts concerning about the end of the earth. Even my friends informed us about this in our group chat. She told us that the earth's life span is up until 12 years if we won't change our ways. I was nervous again so I asked her if it's legit and she told me it is because she searched it on Google and she even sent us the link. I tried reading what's in it but then I didn't continue. I don't want to think about negative things for I am net yet over with the disasters and casualties caused by Typhoon Agaton.
However, I think about the post again and the only one who got into my mind is my daughter. She's still 5 months old and if that prediction will be true that the earth's life span will be up until 12 years, how poor my baby will be. She won't experience much in her life and she won't be like what I dreamed her to be.
How about the other babies too? They won't experience the beauty of life for longer time. Oh dear! I don't want to think about this anymore that's why I stopped using Facebook and just write an article.
Meanwhile, as I write this, I feel my panic attacks are acting up again. My hands started to numb and I feel like I can't continue with typing. My feet can't move as well and my body feels like I don't have any strength. I stopped writing and drink a glass of water. Fortunately, there were customers who came to buy balut so my attention was diverted to other things and I felt better afterwards.
I realized that I should not think more about the bad things/happenings in life because they are not good for my mental health. And if I don't have the right state of mind, I can't take care of my baby anymore which I don't want to happen.
Just like these days, my head is always aching. I lack sleep during those nights when the typhoon hit us. My boyfriend's cousin also got hit by a bus yesterday and he's dead on the spot. The news gave me chills that I panicked again. Even though we were not close, I still have sympathy to my boyfriend's cousin because we went there once in their home during his son's birthday.
I cannot tell more about the details for my head is aching and I might be experiencing a mild fever. I really need to rest and sleep for at least 8 hours or more.
I apologize if I am not reading articles. I am currently battling with my panic attacks and I am hoping they would go away real quick!
Keep safe y'all and have a good day!
---
Thank you fam for supporting me. I may not be able to respond immediately but I promise I'll make it up when I have the time. Thanks to my sponsors and to those people who upvote my posts. You guys are big help.
---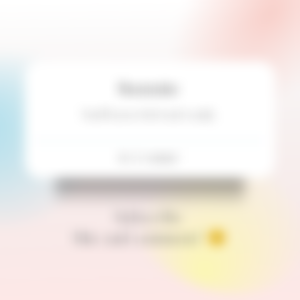 Ciao! ❤️