I miss the old me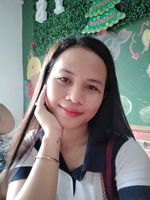 040222
Hello, everyone! April is here! Has everyone got fooled yesterday? Lol. I saw a lot of Facebook posts joking about pregnancy. Before, I take it as a mere joke but now that I am a mom, joking about pregnancy should not be done for some might get offended. You know there are a lot of moms who want to get pregnant but here are these women joking about it. But anyway, it's just my point of view. Never mind.
Last night, my fingers took me browsing into our old group chats that aren't active. I found two group chats and opened them. These group chats were created in 2020 where I was still free and carefree. Yeah, I was just a go-with-the-flow type of girl before. I love my life the way it was. The parties, the drinks, the midnight road trips, and the crazy mad friends got me missing the year 2020.
I scrolled on the first group chat and saw a lot of good memories there. My ex, Steve, was also there and our exchanged messages were still there as well. I don't know but I suddenly remembered us, I mean imagining how things or how my life is today if we are still together. Well, we all have our different "what ifs". I found pictures and videos too. Awee! I miss the way I look. I am not that chubby before compared to now. I recalled how picky I was when it comes to the clothes I am wearing. I remembered how I care about the way I look. If only I can go back to my old self, I will be glad to come back even just for a day.
I closed the first group chat and opened the next one.
Again, I found the same person there. I don't want to reminisce more so I just looked at the our shared photos and videos. I was thinking about sharing them to you. Most of the photos are with my friends. These photos are taken from 2020 to 2021. These are time when we are just partying every night and would have food trip at day. Gosh! I miss them so much.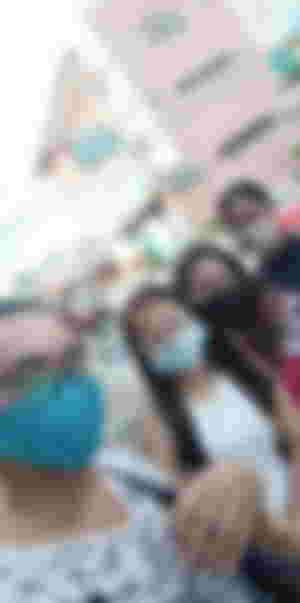 My friends when we went to town to have a sip of milk teas offered by the newly-opened milk tea shop. I am the one wearing white with eyeglasses. Lol. Look how small I was before. My hair was also not dry and frizzy compared to today. It has been 2 years since my hair was touched with my favorite salon worker in town.
The photo above is one of the proofs that we are drunkards. Haha! I remember this was when one of our friends is broken hearted and we had a drink to console her broken heart. She was whining about her womanizer boyfriend and he caught herr many many times. She told us she will broke up with that guy but guess what? After she got drunk, she posted a picture together with her ex supposedly. Hmm.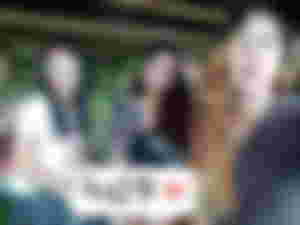 The above above was the time when we were all thin. Again, I am the one wearing eyeglasses. We are waiting here for our new-found friends. This place was favorite go-to place whenever we want to hang out together. Unfortunately, this place was washed out by Typhoon Odette.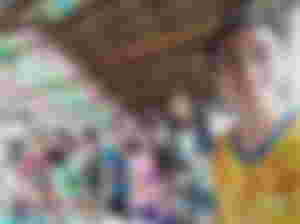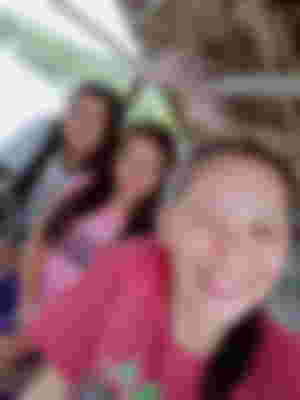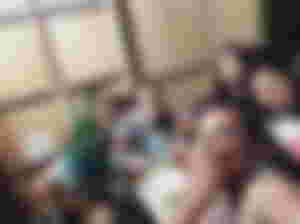 These places we used to be in were all washed-out too that's why now, we don't have a place to stay unlike before.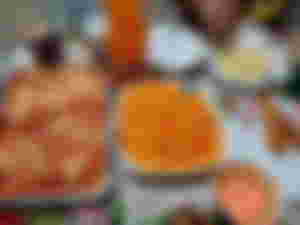 This is when we decided to have some snacks but turned out to be a heavy meal. Lol.
Oh my! I'm only up to remembering. I don't know if we can still have the kind of jam we had. We are now growing old and we had our own responsibilities to our family. I don't think my life will ever be the same as it was especially that I now have a child.
I am still happy because I enjoyed my youthful years. I learned how to smoke, I became a drunkard, a hardcore lover, a black sheep and a nomad. Lol. I never regret all of that because I learned lessons from them too. I wouldn't be like this (a little matured) if not because of my experiences.
To sum up my life, just look at the last photo. Have a good day!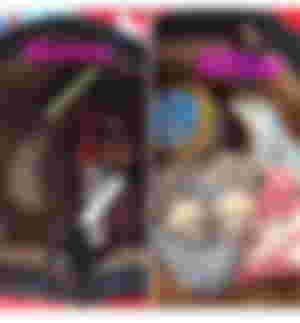 ---
Thank you fam for supporting me. I may not be able to respond immediately but I promise I'll make it up when I have the time. Thanks to my sponsors and to those people who upvote my posts. You guys are big help.
---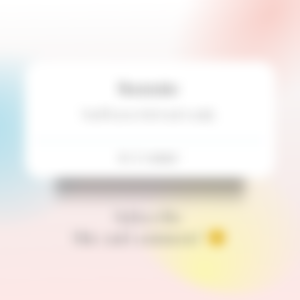 Ciao! ❤️