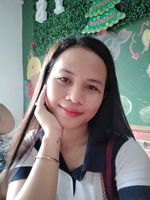 I want to write something light today. Yung parang wala lang, good vibes lang. I want to get rid of my emotional hormones as well because I'm tired of being too emotional and dramatic these past few days. To get rid of stress, I went straight to the laundry area and started doing the laundry right after I finish my breakfast. I also didn't mind the people around me here. I just did my own thing without worrying they might have something to say because I know, they sill still have whether if I do good or bad. I don't want to pretend I am friendly when I am not. What's more important is that me and my man are okay already.
Okay, let's get straight to what I wanted to write.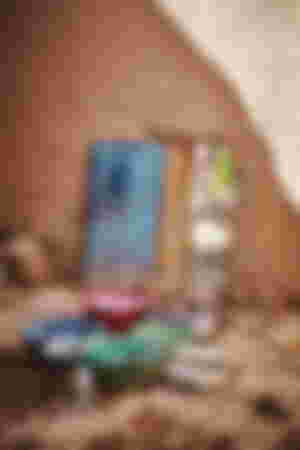 We do have different ways of washing our clothes. Some might prefer doing it hand washed, and some do it with the help of washing machine. I am fine with both. When our washing machine was out (we sold it in a junk shop since it has stopped functioning and fixing it would cost much), we went back to hand washing. I find handwashing an enjoyable one. Though it's time consuming, it's still satisfying knowing that you clean the clothes with your own hands.
I have also tried washing my clothes at the river, just a small one. It's my first time actually and that happened in my boyfriend's place. The water seldom run through their water pipeline. I don't know the reason why but most of the homes their don't have water. So when it comes to washing their clothes, they would go the river and do the laundry there. It's so fun since you're not doing the laundry alone. There are a lot of moms in there and they can teach you how to wash your clothes using that wood. I don't know what's the English term of it. Basta yung pinapalo palo sa damit. Na picture out nyo ba? Saya no.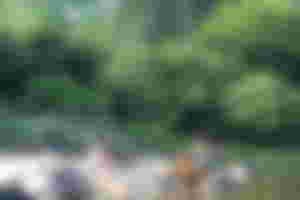 But mostly, I prefer to wash my clothes at home with the use of washing machine. It's very efficient and would not consume much time. Alright, let me tell you the ways. You can share yours too!
First, I separate the white from the colored ones. You don't want your white clothes to get stained by the colored ones, right? So better separate them first. I also separate the jeans from the normal cloth.
Second, I wash them with water (malamang haha) and gently rub using both hands, basta kusutin 😂.
Third, squeeze them to get off the water.
Fourth, clean the washing machine first and fill it with water depending on the clothes (number of clothes). Then add powder and mix. I prefer Ariel Powder Detergent because I feel like it cleans better than the rest of the detergents. The scent is also mild and not like the type of scent which can irritate your nose.
Fifth, I put the white clothes first in the machine and set the timer to 15 minutes. When the timer stops, it's time get the clean clothes then put the 2nd up to the last batch of clothes until all the clothes are completely clean.
Sixth, wash and rub them thoroughly using both hands to wash off the remaining detergents. I usually do three rounds of rinsing to get off with the detergent and dirt. After, squeeze them to get off the water from the clothes.
Seventh, prepare the basin with water and the fabric conditioner. I prefer the Downy Garden Bloom for this. I just love how it makes your clothes soft and fragrant. The scent is also not that strong unlike those heavily-scented fabcon that can sometimes make me nauseous.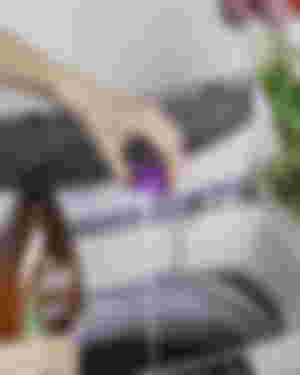 Mix one tablespoon of fabcon with a cup of water then pour the mixture to the basin filled with water (half of the basin). The amount of fabcon depends on you. But remember to not put too much don't pour it directly to the clothes. I also add 2 tablespoons of venigar. Why? You can research it. ☺️
Leave the clothes in the solution for 1 minute.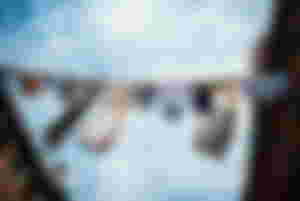 Lasty, I drain away the clothes and hang them. Sometimes, I use dryer when it's raining. When the clothes are already dry, you will be amazed with the scent and how the venigar works. 😉
Tada! These are my ways of washing my clothes. How about you?
---
Thank you so much guys for reading! You've been so kind to me since day one.
Thank you so much again for your time! To my generous sponsors, upvoters and to those who comments, I am sending you my warmest gratitude! Let's talk and get to know each other well.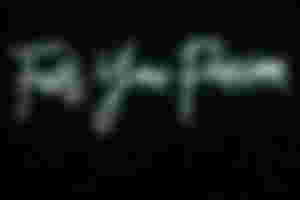 Images are from Unsplash.com
Ciao! ❤️