For the dreams?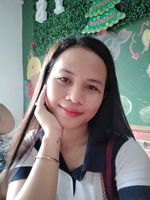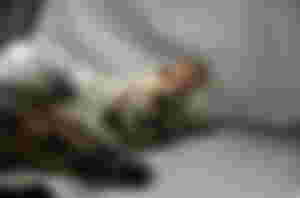 I am so exhausted today. I never expected that I would be this tired after submitting all the pertinent documents AGAIN but to the other division. I decided not to go to work today since I planned to prepare and submit the documents needed for teacher application.

To apply is very easy because you just need to hand in the documents and then wait for the schedule of the demonstration and interview. What makes the application so exhausting is preparing the pertinent documents needed such application letter, professional commission ID, certificate of LET (Licensure Examination for Teachers) rating, Transcript of Records, Personal Data Sheet, Voter's ID, National Bureau of Investigation clearance and Omnibus certificate that certifies all the mentioned documents.
These documents cost me so much because I don't have my own printer and I have to pay for the printing and photocopying of documents and not only that, every document must need to be certified which means we, the applicants, should go to a public or private attorney to notarize every document. It's fine if the public attorneys will notarize all the documents but they wouldn't. Because of this, we need go to the office that issued the documents and pay for the certification.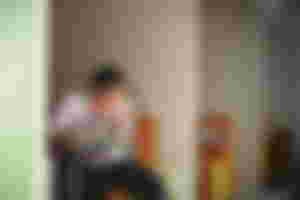 Urghhh! Why is the application for teaching this costly? I mean why certify every document when we already have the Omnibus certificate that will certify all the documents attached? I don't get it. But then we are the ones who are need of the job so we need to follow everything. Lol.
Sometimes, I thought of quitting the dream, my parents's dream which is me, becoming a public teacher. Honestly, I am tired applying. I guess I already applied three times but then I haven't been called. I graduated in 2019 but I haven't gotten a teaching position until this year.
Is it really my dream to be a teacher? Because if I do, then I wouldn't get tired of the process. Am I only fulfilling my parents' dream or I am just applying so I can have a permanent job and a salary to support living even though my heart is not in it. And if my heart is not in it, would I really be happy? Hmm. Perhaps, yes, because I would have bigger salary compared to my job now. Lol. They say money can't buy happiness but for me, it can. I'm broke if I don't have money. Haha!
Whatever it is, a dream or not, I think I should continue on the application. Come what may. I don't want to stress on anything because it won't contribute to my healing. I am still on the process of mental healing so I won't dwell longer on things that stress me out. For now, I will just follow what will help me lessen my problem and that is to have a job, or apply for a job that can really suffice our need. In this way, I now have a reason to love the job.
Happy Sunday!
Gotta sleep early. We just came home from the City. Will catch you all tomorrow.
---
Thank you fam for supporting me. I may not be able to respond immediately but I promise I'll make it up when I have the time. Thanks to my sponsors and to those people who upvote my posts. You guys are big help.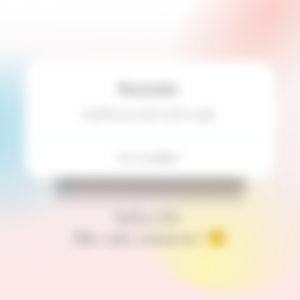 Ciao! ❤️