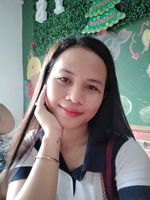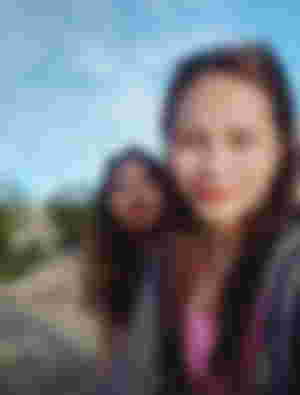 So we're bestfriends but became bestfriends again. Why and how? Well, it all started when we were kids. The lady behind me is Jai. She was my playmate when I was still 3 years old and she was of my age too. We were neighbors back then so we always played together in their house. Jai's parents are both teachers and they're strict that time for they won't allow Jai to go out and play with us. As a result, I will be the one to go in their house. Everyday, me and Jai would play with our barbie dolls and make dresses for them out of cut-out papers. We also had foodtrips back then and we will always have indian mangoes and bananas.
A day will cry if we will not play together. Meaning, I was always at their home. Sometimes, when we are bored playing with our dolls, we would watch movies. Her dad would put the CD of our choice to the CD player since smart TV's are not invented that time. We used to watch the Lion King, Tarzan, Barbie movies, Spirit Pocahontas and many more. I just forgot the titles. When noon time came, my grandma will call us (me and my sister) to eat our lunch. Yes, my sister was with me as well. When we are done with our lunch, we went back to Jai's house only to find out it's closed. Jai's parents let her sleep during afternoons so we would go home too and sleep.
Jai used to give me dresses as well so I have something to wear during parties like birthdays. Actually we have pictures when we're young but I don't have a softcopy. It's in their photo album.
Our friendship ended when my grandma decided to live in Manila. She brought us with her since she's the one taking care of us. We stayed in Manila for 5 years or more and came back when I was in Grade 3. When I came back, Jai has friends already and I can't keep up with them since they're studying in private school while I was in public. In short, Jai and me didn't get the chance to talk or even play again. We seldom see each other as well because she's in private school and I was in public.
Years passed and I was in first year high school that time and she was too. Since her mom and dad are both teachers in public school, she studied in the school where her parents are. I studied in the same high school too since the school is just across our home. Because of that, our paths crossed again because we were classmates. I thought our friendship will be back again but I was wrong. She became one of my enemies in high school for she thought of me as her opponent. She always wanted to be the top one in class so she made sure I will not get even. She was changed and everything for her was competition. Well, I don't want to be the top one in class. I don't even study during those years that's why I am always at the top 3. Lol. I was more on partying and drinking that time.
Jai became so vigilant of my own business. Whenever I skipped classes, she would tell the teacher that I cut classes so instead of putting a mark of 'absent', our teacher would instead mark it as 'cutting'. She also told her mom who was our adviser that time that I and my friends got drunk the other night. Who cares? Classes are over and it's already night and take note, we didn't drink around the school's premises. But still, Jai's mom got angry because she told us we were bad influence to others. I talked back because she was foul already. I told her that we didn't drink inside the school and the school hours were over so it's not the responsibility of the school nor the teachers to monitor us.
There was also one time when Jai accused me of cheating. She said she caught me looking at my notes when I took the exam. Was it my fault if I finish the exam quickly compared to her? I don't know but during those 4 years of being in high school, Jai and me are not in good terms.
But not until I graduated college. How about Jai? Well, she didn't finish her studies because of depression. Until now, she has not finished college. I graduated college last 2019 but she did not. When I heard about her having depression, I questioned myself why because she has everything. She is smart and she will get everything she wants since her mom and dad are both professionals.
I don't want to think about her that time because we're not friends anymore so I didn't mind.
Though I and Jai are not in good terms, still we have common friends. These common friends of ours helped us regain our friendship.
It was the start of the lockdown when I and Jai saw each other again. She was with us because her friends who are my friends as well invited her in one of our drinking sessions. During that time, Jai was shy at first and would not talk to me nor meet my eyes. She also didn't not drink that time.
I told my friends that maybe we can help Jai to overcome her depression. Because of that, I advised them to bring Jai everytime we hang-out. During those times we saw each other, we rebuild our friendship without us knowing. Jai started talking to me and we will just laugh about our high school memories. She told me that she lost beautiful memories during those time just because she didn't hang out with us.
After several meet-ups, we became bestfriends again. Jai now learned how to drink alcohol and party. But, she did not regret it. Being with us, helped her cope with her depression because we became her support system. We always encourage her and we are there for her. She also gained her confidence in many ways. She embraced the body that she has and now she met a man of her life because of us too. (may magandang epekto rin pala yung saan-saan gumagala haha)
Now, she will be having an online business which I am in full support with.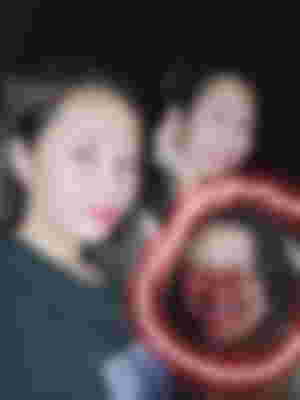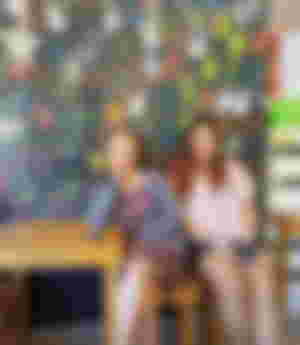 Bestfriends became bestfriends again!
---
Thank you so much guys for reading! You've been so kind to me since day one.
Thank you so much again for your time! To my generous sponsors, upvoters and to those who comment, I am sending you my warmest gratitude! Let's talk and get to know each other well.
All photos are mine.
Ciao! ❤️