BCG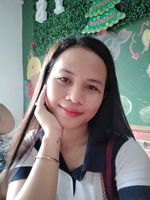 BCG
I don't know what this stands for but this is very important for babies and they should have this by birth to one week. As per the barangay health worker, this is a vaccine against tuberculosis so this is necessary for them not to be prone of the said disease. I have no idea about this because after I gave birth, we stayed in my boyfriend's house and they did not told me about it. They have not guided me about the immunization and all the vaccines so now, Clea is so late in receiving the vaccines. I know I should be the one to know but I was in my postpartum that time and I needed guidance especially in taking care of Clea and that's what I did not found in my boyfriend's place. I was so tired that's why I decided to go home when Clea turned one month old. My boyfriend's mom and dad don't want us to go but I told them I will go with or without their permission. My mental and physical health was immensely affected while I was in there so why should I stay?
Now that we are in my own grandparents' house, I won't go anywhere unless it's our own place to go. My boyfriend's mom and dad came here many times saying if we can go back but I just didn't answer and let mt boyfriend explain everything to them but they are still insisting. I guess that's also because our home is just small compared to theirs. We also have pets at home and they think it's not safe for Clea. I hate it when they observed our home like they are evaluating every inch of it. Without them saying, I know that they found our home unsafe for Clea. Oh my, who is it so hard to deal with in-laws? Especially to mother in law? Lol.
Yes our home is just small but I can't hear my grandparents arguing early in the morning. Yes, we have pets but their noise is much better than a nagging wife. Haha. Our home kinda looked unwell lol or shall I say our home needs to be fixed but it's filled with love and respect and above all, I have my team here. I have rest in here. Whenever I am tired of taking care of Clea, my family is there to rescue unlike there in my boyfriend's place where I don't find any support. You know, they said they care fo Clea but they can't even carry her for longer time and I can't also leave Clea to them because my boyfriend's mom had a lot of reasons to say.
I also hate it when something happened to Clea, they will blame everything to me. There's this one time when they insisted that we should go with them to a birthday party. My boyfriend told me we are invited but he didn't told me it's dinner so I just agreed because we can go home after. When we arrived there, he informed me that it's dinner and I had no other choice but to stay because we are already there in their home. I was so pissed that time because I haven't brought extra clothes for me and Clea.
We went there to the birthday party at 5 PM and then we went home at 9. When we arrive, Clea was crying non-stop and she was restless. She refused feeding too. My boyfriend's mom heard Clea's cry so she came in our room and carry Clea. She blamed me for what Clea felt. She also insisted of putting Manzanilla Oil on Clea's head even though she knew I don't prefer putting it. Lol. I am laughing while I am typing this. Sorry. This is only the place where I can let go of my frustrations.
Alright. Let me end this without mentioning them. So today, Clea had her BCG. We went to the other barangay to have it. I felt sorry for Clea for having her BCG so late. Having seen newborns and Clea was the only one there who's four-month old lining up for BCG made me feel like I am not a good mom. I felt ashamed for myself. This could have done earlier but it's done already. At least, Clea had her BCG now and I will make sure she gets all the vaccines needed.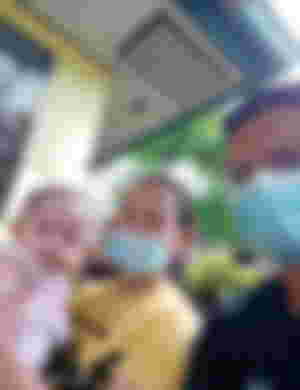 ---
Thank you fam for supporting me. I may not be able to respond immediately but I promise I'll make it up when I have the time. Thanks to my sponsors and to those people who upvote my posts. You guys are big help.
Ciao! ❤️