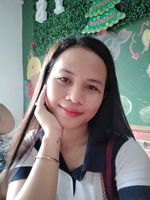 Lately I've been thinking of someone who has been a part of my life. Though we've been together for 6 months, the memories that we had are the memories I can't forget.
---
It's almost 5 months since we broke up because he found out that I was cheating on him. Yes, I did. I felt really bad about it that until these days, my tears would fall and my heart still aches. I guess this is what they called "karma". What is karma? According to Oxford Dictionary, in Hinduism and Buddhism, it's destiny or fate, following as effect from cause. Which also means that, what you did in the previous states of existence is also your deciding fate in the future existence.
So I guess that's why I'm happy but not totally because I know there's a person who I made miserable. He's a very kind man, the kindest I know but I made him into something I can't imagine he will be. I should be over it yet my heart tells me that I should ask for forgiveness again.
Now, I'm in a relationship with the guy he found out I was with. We are happy. But I know that both of us are guilty. I shouldn't be engaged with someone when I'm in a relationship and he shouldn't be courting me because he knows I'm in a relationship. I'm not sure if you'll understand it tho since I can't explain comprehensively. Lol.
I'm not saying that I don't love my boyfriend now. I chose him over my ex. It's just that there's something inside my heart and my mind that needs to be fixed, that needs to be healed. I need to be healed.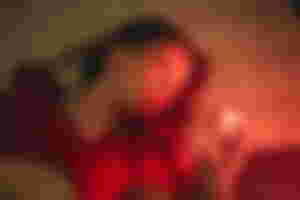 I'm crying, literally. Haha! I wish I can finish writing this or else this will be just another draft and I would end up writing something else.
I should not think about him nor care for him. But, I can't avoid it.
Am I a cheater? Again? I hope you can give me your honest answers and give advice if you have spare time.
---
Way back July, 2020, I attended a birthday of my friend's mother. Let's just call her, Z. My friends are there too. Z also in invited her new friends and my ex was one of them. The party went well, we enjoyed and we're glad that we met new friends as well. I wasn't expecting that that meeting would happen again. After the birthday party of Z's mother, everyone decided to have a drink for some time so they set a date and the meeting place.
Fast forward
The second meeting happened and it was followed again with series of outings and parties. Little did I noticed that Steve, (my ex) was being close to me like he's next to where I sit. Well, I just let it go because he's a good man and also enjoyed talking to him. He is so generous that every outing we had, he was the one who paid all the expenses, food, the place and even the drinks. I even asked him if he had enough money to pay since we've been partying a lot so I can help him pay. To make it short, he confessed that he felt something special towards me. I like him but I'm not sure if I'm ready to be in a relationship so I didn't answer.
Days passed, he want back to Cebu because he needs to handle their business. Without Steve, we seldom met the new friends we also had since they are Steve's friends as well. Though he's not here, he didn't fail to make me happy. One time he contacted an event planner to give me a surprise in just ordinary day. He's away so he can't give it to me personally. The event planner was the one who gave me stuffs that he ordered. He was still courting me but his efforts are great.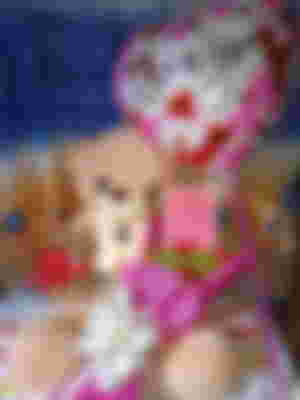 He was just so generous and sweet. There are a lot of gifts that he gave me actually. So after a month of pursuing, I gave Steve a yes. We were happy then even though we're not together in the same place. He planned to come home but of course, because of the pandemic, it's not easy. He arrived last December I forgot the exact date. He undergo 14-days of quarantine. So just imagine how he sacrifice a lot for our relationship. I don't why I didn't appreciate it before.
After 14 days, we saw each other again. He gave the world to me. I won't deny he came from a well-off family so every date or every time we go out, he will spend. He knows how much I love to eat so he spoils me with food and sweets. He was my food buddy.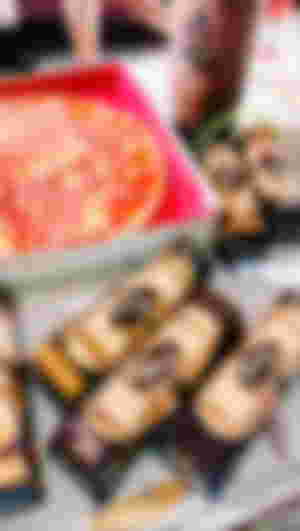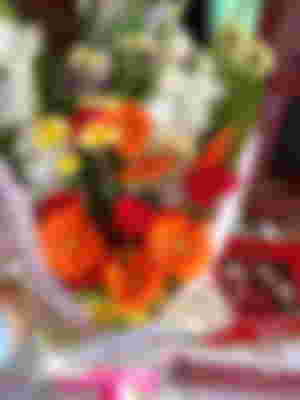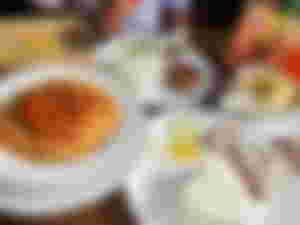 We really had a lot of memories that are saved in my phone (those memories like foods and things he gave only since our pictures together were erased by my boyfriend) Steve was a very good boyfriend. He would provide though you're not asking.
We spend his 2-week vacation here being happy and everything went well between the two of us. After that, he went back to Cebu. The days he's not here in Leyte made way for me to met another man. If you read my previous article, I said there that I like to go to parties so after my work as an online teacher, at 9 PM, my friends would be outside my workplace and wait for me. We went to a beach party and that's when and where I met Chris, my boyfriend now.
Chris is exactly the opposite of Steve. Chris and I vibe really great. There are so many things that we have in common. He's a party-goer and I am too. He likes adventure and I do too. I don't know but I got attached to him so quick. He always wait for me after my duty and would be in our boarding house's terrace so we can talk. Days passed by so quickly that I didn't noticed I knew all his family since he brought me to their home during special family occasions which Steve never did.
Steve wants to settle down that time. He wanted marriage since he's stable in life and so ready to have a family. Whereas me, I'm not yet ready for it because I need to fulfill my promise to my grandparents that I should be hired and get a teaching position in DepEd before I marry. Steve understood that but he constantly brings out marriage as one of our topics. Maybe that's why I was afraid of even going further with him.
While Chris, we have the same plan. We will get to know each other first like to live together for a year so we really know each other before moving on to marriage. (Wala pa namang divorce dito kaya dapat kilalanin talaga haha)
Everything went so well between us and Chris. He knew that I have a boyfriend and it's fine with him and he gave me one condition. "To slowly make Steve understand that I am loving someone else." Days have passed and surprisingly, Steve came back without letting me know. That's when the chaos starts. Many bad moments happened but I will just tell the very crucial one -- our break-up.
When I was about to meet Chris, (he's waiting outside my workplace), I did not know that Steve was there too. This is not the first time he saw me and Chris together but then he just accepted me again and again. I don't have the guts and strength to tell Steve that we should broke up. I don't want him to get hurt but my ways are more than agony for him which I didn't notice. I really feel so bad and feel so sorry. It was really a big mistake. A big mistake that until now I will never forget.
So after that incident, Steve just came to me and ask me if I love him still or not. I did not gave him an answer since I was in a state of shock and I don't know what to say. After that silence, he just hugged me and walked away.
I chose Chris and I was with him now. We are doing fine but the thoughts of Steve kept flashing on my mind and it hurts me still. Steve reaches me out but Chris cut all our contacts and blocked Steve in all of the social medias we're connected. I asked for forgiveness from him before he came back to Cebu but I guess that's not enough.
That's all for today. So much for the drama haha thank you for reading, lovelies! Have a productive Monday!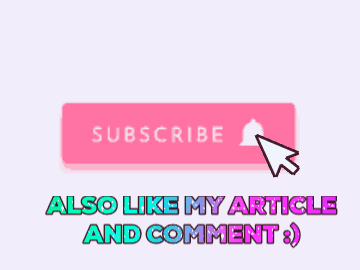 Ciao! ❤️