Knocking in Your Hearts: My Cousins Operation and Hospitalization.
Kakapalan ko na po ang mukha ko, this is my first time that I will ask for help. My cousin is in the hospital right now fighting for his life. I will ask any Amount small or big for the billing in the hospital and the expenses for the medicine. Furthermore, I will tell the story what happened to my cousin.
My cousins name is Regine, he is a boy. 21 years old he is now in the hospital. Way back last Monday, he didn't expect even us that he will be attack of abdomen pain and shortness of breathing. My aunt who is his mother called my aunt also for he didn't know what happen to Regine. We thought that the pain that feels by my cousin that time was UTI or Urinary Track Infection. Because of what happened, his mother decided to check him for some laboratory test, his urine tested and the result that the Clinic that he go with test see that there is a blood in his urine, and some of my aunt's suspected that it was UTI.
So that after few days (3 days) Regine was attack again and his parents decided to check him up by the doctor. The doctor read the result of his Laboratory test and Regine recommend to him to undergo CT scan to see what happened inside his tummy. Because the hospital did they check up don't have CT scan he refer to other hospital that have a CT Scan. The day after he checked up, Regine undergo a CT Scan and we are shocked with result because the Doctor said that his Appendix was already exploded and he need a quick Operation as soon as possible because our appendix was composed of toxic and if it exploded we have a higher chance to die.
Regine didn't immediately under operation because their parents find hospitals that don't have RT-PCR test but all of the hospitals have that protocols that need to be test for RT-PCR for they that the patient is Negative with covid. It took 12 hours to find a hospital. The first doctor check up by Regine don't want to proceed operation in their hospital but the mother of Regine was begging the Doctor and my uncle the sibling of the mother of Regine called that Doctor that Regine was my uncles niece and by God's Grace the Doctor approved that Regine will undergo operation. By the way, My uncle and the Doctor know each other because my uncle before always admitted to that hospital and the doctor knew my uncle. But Regine didn't undergo operation immediately because we need to wait 8 hours before the RT-PCR test result will know.
By God's Grace today recently 2:00 AM his RT-PCR test was came out and it was negative. Today his operation was done, it started 9:0AM this morning and by God's Grace the operation was done. The doctor said that we need prayers because the toxic cause by the appendix was scattered inside his tummy. Regine, needs to mount 2 tubes inside his tummy one for the passage of urine and one for the passage of waste, they called it Catheter. Sadly, Regine don't have Philippine Health to discount the billing, the hospital he admitted was private and we are expecting huge amount of billing.
Here is My Cousin Regine Condition Right now.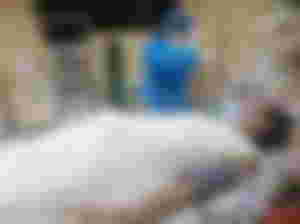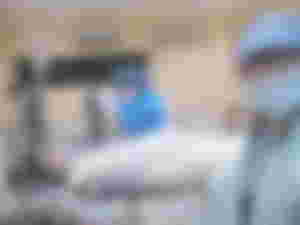 Right now, the Doctor observe his condition and the doctor tell us that he is in the Critical Condition. While I am writing this my heart really cries on what is the condition of My cousin right now. Any help will do, to CLUB1BCH I am knocking in your Hearts. To all the user will see this😭, please any kind of help will do. All the earnings of this Article will automatically added for the expenses in his hospitalization. Kakapalan ko na talaga ang aking mukha, kahit nakakahiya. I hope that you will understand us right now. We also need the prayer each one of you, nothing is Impossible with God.
If you want to send directly I will drop wallet address.
bitcoincash:qz585uwvspkryrhcnm02nxr6sr0kxm5u6c7s0gcm3y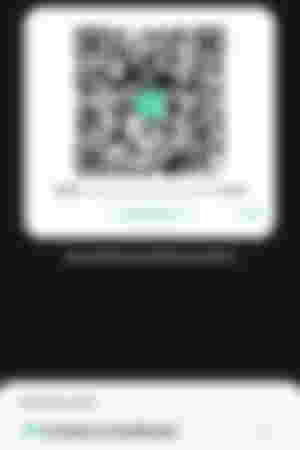 As soon as I gather the money, I will update you guys and take a picture that I honestly give the money. I will immediately cash out the money to add for the expenses in the hospital. God will give you back and this is my first time ask for help in my Read Cash Family.