One of the biggest mistakes one can make in life is to live in the shadow of the past. It is to bear the needless baggage of regret from day to day thereby ruining the present and in the long term the future.
We all have our fair share of mistakes or regrets from the past , what is wrong is to dwell on these . Dwelling on them blinds our eyes to beautiful prospects in life that stare at us in the face with each passing day. We end up hurting our loved ones by this unhealthy habit. It doesn't bring anyone any good. The only useful thing that we should do with the mistakes of the past is to learn from them so and correct the mistakes in the present whenever possible.
You may have ended up not ;
*studying your desired course at college
*marrying the girl or guy of your dreams because you hesitated or someone else beat you to it
*going on that vacation you always desired
Instead of dwelling on the IF you had scenario why not DO what is necessary in the NOW
*you could still go back to college to study that course except there's something that's genuinely holding you back
*make the best out of life with your spouse and commit to building a happy home
*start making plans towards that vacation by saving towards it, if you haven't already done so.
There are so many IF's we can choose to dwell on in our lives but the best thing is to act NOW in the present. STOP procrastinating and living in the past by dwelling less on the IF scenarios from the days gone by.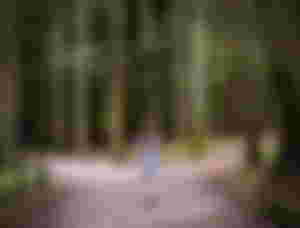 Related article
Latest article