You Only Live Once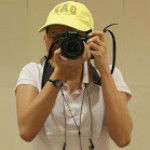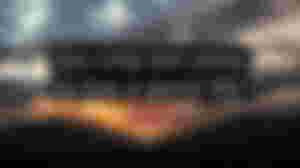 This adage is very popular and a favorite of so many people, indeed we need to enjoy life for whatever reason we have, we deserve joy and happiness in this lifetime.
However, we also need to think of our safety while pursuing happiness, and sometimes that's what we always miss to think about when we dare to explore those extreme sports and adventures around the world.
I remember five years ago, I dared to go whitewater rafting in Cagayan de Oro City. It was a four-hour adrenaline rush in the waters of the Cagayan River. Before the adventure and the paddling started, we had a short lecture about the do's and don'ts, some basic instructions and what to expect along the way. Initially, the rapids were a bit tolerable, until it went wild and I can't imagine how I surpassed it. I think I prayed a lot at the back of my mind and promised myself not to do it again. I finished the course with a long jump in that huge rock at the calm end of the river, a big sigh of relief and a short prayer that I lived the ordeal. 
Then, I took the Zipline across the Macahambus Park, it's like a really huge cave with a park inside. You can traverse the other end by walking through the very long hanging bridge suspended approximately 20 meters below, and go back via the Zipline. Again, my adventurous self tried it, as I had my first 20 steps on the bridge I wanted to go back, but had no way to do it because 5 more people were behind. Sigh. I just prayed all the way till the end.
Just funny that we dare to take these kinds of adventures and pray real hard for our safety. I bet God would love to give me a poke in the head, haha!
Anyway, I was supposed to write about this when I heard about what happened to one of the contestants in the Enduro motorcycle race last September 2022 that started its race here in Iligan City. One of the really competitive riders died on the spot after completing 20 kilometers in just 5 minutes! Seriously crazy, right? That must be a great achievement for him,  but unfortunately he landed on his grave. 
Today, we had a postoperative fracture patient who raced with him at that time, and I was in disbelief as she narrated her experience with the race. She said that the accident happened in Maramag, Bukidnon, already at 2 o'clock in the morning, so possibly she had fallen asleep while driving. She was still denying it at first because she kept insisting that she would stop for a break every time she's feeling sleepy or really very hungry. The really sad part of this experience was, no one from the racer stopped to help her. Sigh. Indeed, it was a race and it's an advantage for others if someone got into trouble. She got help from a local in the area who happened to pass by. Now, she's recovering and on Physical Therapy to walk again. 
It's just crazy how we pursue happiness in life, isn't it ironic to think that we only live once and yet we gamble it on sports and adventures that could put an end to it. I wonder if we could have nine lives like the cats, how would we live life then?
That would be all, and leaving you with this;
YOLO!
Thanks for reading!
---
Lead image from Pixabay (free to use image)
Image and quote from Quotefancy.com
All Original Content (unless specified otherwise)
10/19/2022
©️ LykeLyca
---
Write articles and join us! Click read.cash
Make some noise by writing short posts. Click noise.cash
Join us on #Club1BCH Discord Channel