Some Thoughts About - Doll House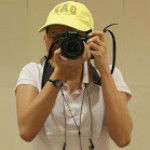 I'm not thinking of buying one for myself or for anyone, but I love to write about it… its Doll House from Netflix.
This movie has made some noise recently on social media, it became top 1 movie on Netflix Philippines, and it has been a topic from my colleagues at work. I just shrugged it off, of course, because I haven't watched it yet. So, tonight while browsing Netflix about what to watch next, I skipped the series and considered watching this short film. Oh my! Indeed, as I heard, I consumed a roll of tissue as I finished it. Sob**
Doll House is a Filipino film, and certainly watching it in our language, I guess, made it more dramatic. It's about a confused father, Tito Clyde/ Rustin, who is a rockstar and a drug addict. The drama started when he tried to rekindle his relationship with his daughter- Yumi, whom he abandoned eight years ago in Rotterdam. My heart just  broke into pieces for the little girl in the movie. However, I'm torn between feeling sad or hating the character of the father, because drug addicts are just awful. I mean, they can be horrible to some extent. Apparently, I pity him though because he obviously loves his daughter. 
I attached the trailer here from YouTube, please do check it out. 
The most tear-jerking part of the movie for me was the monologue of Rustin in the cemetery at the grave of his ex-wife. I can feel his regret over his past decisions and longingness for his daughter, and to be called a father. I thought that this could've been a turning point for him. A new beginning and a brand new life away from drug addiction. However, the story didn't end that way. And, that irritates me as a viewer.
It could've a happy ending for the father and daughter, but no. Instead, Rustin helplessly caught in drug addiction again after his father died. Not long after, he got a stroke that compromises his memory. Sad but this is the reality for Rustin.
Drug addiction is just a horrible vice and making decisions can go so bad. I just hope that Rustin could have been braver in facing all the troubles than resorting in the pretentious high effect of the prohibited drug.
We can never be a good judge of character, people like Rustin can look tough and strong on the outside, but he has been weak and superficial with his decisions. I bet he neglected the family life because being a family man can be demanding, and regretted that being a father for Yumi could have been wonderful. But, whatever reason, drug addiction will always be a bad escape, there is always something better than that.
I hope this still left some lesson for us.
Thanks for reading!
---
Lead image by me
Trailer from YouTube
All Original Content (unless specified otherwise)
10/21/2022
©️ LykeLyca
---
Write articles and join us! Click read.cash
Make some noise by writing short posts. Click noise.cash
Join us on #Club1BCH Discord Channel