I was watching this documentary from Animal Planet about some evidences of aquatic humanoids like mermaids. It was quite interesting because lately I've been watching this TV show in a local TV network about mermaids and I was wondering if mermaids are really predominant in some specific location.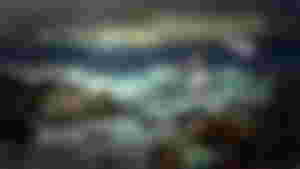 In the documentary, there is one town in Israel called Kiryat Yam where localities often find sightings of mermaid, actually there is one video shown way back 2010, though it was not really clear because it was taken from a distance, but it really resembles of a mermaid diving out to the waters from a rock near a cliff.
The town mayor even offered $1M for any proof of mermaids taken from that town, some authorities thought that the reward was only a tourist ploy.
Another documentary, Paul Robertson, a marine biologist from the U.S. made a confirmation statement that the disclosed UK coastguard video taken last 2003 revealed that it was not a seal as other marine biologist claimed, but a mermaid.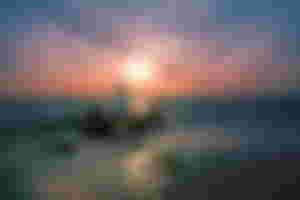 That night way back 2003, UK coastguard conducted a simulation test for their trainees in the sea while riding on their rubber boat, when suddenly they thought that they saw a man in the water. Suddenly the man moved to face them (the camera caught this movement) and went deep into the waters.
Experts from UK believed that it has been just a seal because its eyes can be luminous during the night, but according to Paul Robertson, the ridge present at the top of the head of the creature shows that it was not a seal, but something else, like a mermaid, and in my opinion, the head itself resembles of a human head and not a seal! Although, it's not the typical beautiful mermaid we see in some TV/ movie shows because that one on the camera, the mermaid looks really scary.
Do you think they can be real? If yes, would you want to go visit Kiryat Yam in Israel and venture into mermaid sighting who knows you might win $1M, well this was way back 2010 though.
P.S. Looks like baby-sitting on weekend isn't that bad at all, I learned a lot about mermaids! :D
_____________________
Are you having Monday blues now? Read some of my funny stories to scrap it out:
_____________________
Photos from Pixabay
Photo with watermark is MINE
_____________________
#Mermaids #KiryatYamIsrael #FactOrFiction #AnimalPlanet #Documentaries