Meet The Land Baron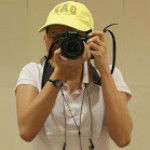 What a delight to wake up to the warmth of the sunlight peeping up in my bedroom window, of a log house built near the sea with a view of the blue waters and the beautiful garden of flowers in the backyard, well sculpted thick bushes, big trees, and serene environment.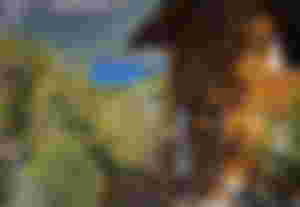 This was the view that I got to see every weekend, one of the most treasured assets I have bought with my cryptocurrency investments. With my huge shareholding, I have the money to indulge my latest passion: land and real estate. In my 3o's I have this dominant figure in my network, with the largest share in Lyke Real Estate Development Company, owning more than a hundred million shares, or some twenty percent of the company.
Several things have been driving me in this new obsession. There is a heritage of a depression- era when my grandmother has been forced to sell her Bukidnon rubber farm due to some unlucky and tragic turnover in the business. My granny since then rented some lands in order to continue what she knows most- farming. That particular time in my childhood, I have said to myself "someday I am going to own so much land that I would never have to rent for my farmland." In addition, I grow up with my parents who had been renting apartments here and there. Before my teen years, my mom got her inheritance - a small parcel of land, for us to build a home. This memory forged my dream, that a land is the only thing that lasts.
Earlier, I have bought plantations in Bukidnon and Davao, currently developing a housing project in the Visayas, an island off the coast in Bohol, and a lavish penthouse atop one of the towers in Makati.
For all this wealth, the primary home for me and my family is a surprisingly modest two-story Bungalow house on a ranch near Baguio City. The opulence there is provided by nature. The house has a 2-acre lake in front of it and a view of the mountainous Cordillera.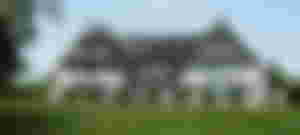 I have made donations to conservation groups, and has placed this ranch in the largest preservation easement in the Luzon provinces, so it can never be further developed. I was able to bring back more horses in the region, even those 19th century plants and few more trees, this favors the return of those used to be common birds in the area.
Now, in this effort we could preserve nature and leave the wild and the farmlands at its finest.
Indeed, there is something we can do for mother nature, and the rich and the mighty can do so much more to conserve our environment.
---
Yay! What a wonderful life to dream and to live someday, haha! It has always been on my bucket list to buy lands, properties, and even an island! This article would be a dream come true, however for now this is just daydreaming in words, lol!
Anyway, from my previous article about delusions of grandeur, I guess I landed spot on with this write up in perfect delusion, hahaha! Well, as long as I can come up with an inspiration to write about, all good! Also, I was reminded, somehow this would be fitting for Here's A Prompt: Celebrity for a day, a #promptfactory by @meitanteikudo.
Thanks for reading my delusions for this Friday! Cheers for our dreams and goals, coming true soooo soon... fingerscrossed**
---
Lead Image and all photos from Pixabay (free to use images)
All Original Content (unless specified otherwise)
02/18/2022
©️ LykeLyca
---
Write articles and join us! Click read.cash
Make some noise by writing short posts. Click noise.cash
Follow me in Twitter @LycaLyke
Start mining, trading/ copy trading in Bityard