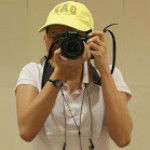 Midnight. The family was fast asleep while I maintained the Iguana watch. She was the pet of my cousin residing in my grandmother's house on the farm. The iguana's name was Iggy and she has been with the family for years. 
One summer break, we lost Iggy as we brought her out in the wild. I thought that it was my fault for bringing her out, thinking that an occasional stroll in the wild would be best for her. Somehow, Iggy must've loved the new ecosystem, that she wanders far from us.
So, that night I was on a watch for Iggy, I have that intuition that she was just hiding in a decaying log. I bent over and startled, gazed right into Iggy's eyes. She seemed to be smiling!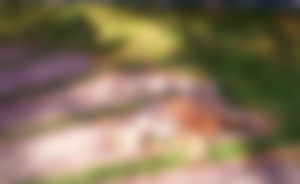 At first I thought that by baiting Iggy with some huge pieces of cabbage-  the wild sweet baby of my cousin would pitter-patter back into the outside of the hole. Indeed, she went for the cabbage with her long slender tongue back into the innermost part of the hole, I can only imagine her grin mocking me. 
After a restless night we swore one another to a tell-and-you-die oath. We have to capture Iggy back as soon as possible. It would be better to kick start right away our plan B.
Saturday afternoon was our plan of attack: Lure Iggy into a trap, a huge rectangular tray that has water and plenty of cabbage, and some leaves knowing that Iguanas are herbivores. We waited for an hour, but she didn't come out. We decided to take turns in watching Iggy in the wild, we already installed a tent outside. Of course, the most persistent catcher took the first turn - me, then my cousin, then my brother and lastly my other cousin. This night brought less sleep - more peeping and peeping to make sure Iggy was still in that same location. I guess she still had plenty of cabbage. Sigh.
Sunday morning. We prayed to God for Iggy to get bored of her adventure inside the hole and finally decide to come out. My cousin said that under no circumstances would he ever attend school again if we didn't catch her. The pressure was on.
The key for a successful operation is having a complete support network. So, I have decided to tell my dad that we lost Iggy and we need to capture her back. A visit to dad's secret weapon - the pet store guy, now seemed to be our only option.
When I told the guy about our crisis, he barely batted an eye. Clearly he knew a lot of animal psychology. 
The guy said, "Iggy was either A. on a vacation and loving it, B. playing a game of catch-me-if-you-can, C. lost in the hole. But she would come out, hunger would win," the guy continued.
The pet store guy told me to take a big trap, put on a heavy weight so that Iggy won't be able to move the trap when he gets caught inside. The cabbage should be tied and placed at the innermost end of the trap to ascertain that Iggy won't snatch it with her long tongue and back to her hideout.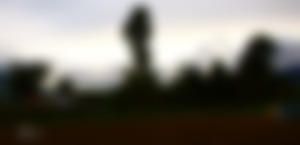 Bedtime Sunday. We thought that Iggy must've consumed that piece of cabbage she snatched the other night with me. So, we installed the trap outside the hole as the pet store guy suggested, thinking that Iggy might be so hungry now to return home.
Then, in what seemed like one of those slow motion and dramatic return of the Prodigal son moment, my cousin's sweet wild pet entered the trap, smooching the tied cabbage inside.
We, then close the trap, brought Iggy back in her cage again, home sweet home. 
Everyone savored every second, as a victorious adventure unfolded for us.
---
There are moments in our childhood when our memories in the backyard had been just one big adventure, and perhaps this is one of them. The moments when losing a pet is like losing a family member and you would do all leaps and bounds just to bring them back again. Well, actually, all pet owners know that very feeling, not only children.
I never did win a stuffed animal at the carnival ever since, but that time I know how it feels.
---
Thanks for reading again read community and friends! xoxo
I was reminded of this memory when I've read the new writing prompt from @JonicaBradley about Wildlife or Wild life.
You too can write about it. Here are the rules, and read some of the guidelines too here.
Rules: Only 5! Number 2 and number 5 are the very most important.
Write anything on Wildlife (nature) or Wild Life (lifestyle)

Write 100% original content

Join and submit your story to the PromptlyJonica community

Tag me @JonicaBradley

Have fun!
---
Lead Image and Photos by me. First posted on Facebook.
All Original Content (unless stated otherwise)
11/21/2021
©️ LykeLyca
---
Write articles, earn BCH. Join us! Click read.cash
Earn BCH by writing short posts. Click noise.cash
Follow me on Twitter @LycaLyke
Start mining, trading/ copy trading in Bityard
---