Farming/ Staking Surprises!
Hello Universe! Hello Cryptoworld! I'm glad that BCH remains above the $300 mark nowadays, I'm still hoping that it will continue to ascend up to $400, $500 or perhaps $1,000! Just like the summer of last year! Wow! Fingers crossed and keeping my hopes high.
Anyway, I never thought that I have been away for like a month from my usual routine of checking my farms in smartBCH. I was indeed very busy with work in the real world. We just finished the virtual and physical inspection of the Professional Regulation Commission in my workplace. I believe we completed everything fairly enough after two weeks of preparation. So, again, my fingers crossed for a favorable result. God willing, so I can finally move on from the stress.lol!
Okay, let's go back to the topic for today. 
While checking my farms, I have seen that despite the bearish market for the past weeks, farming in smartBCH is consistent in giving passive income. Still, a great way to make use of our assets, rather than stagnate those tokens in our wallet. Some yield great and doubled, while some grow just a little, but whether big or small - it is still a growth, and a profit. I'll be happy and thankful to accumulate them and perhaps in the near future these tokens in smartBCH and BCH as well, will run bullish.
Candyman/WBCH in Tangoswap
I got Candyman from the giveaways and airdrops from @carisdaneym and her team last year, and since then I started farming for this pair in Tangoswap. I love earning Tango, so I just let it sit there for some time to accumulate more Tango.
This evening, I noticed that the pair isn't active anymore, upon checking, mine was already in the past farms. Then, I deciphered from the Telegram community of Candyman that the pair has been moved to the x2 Reward Farm a week ago. Indeed, back to Tangoswap, I was surprised that this new reward farm will make you earn both Tango and Candyman! Wow! Isn't that awesome!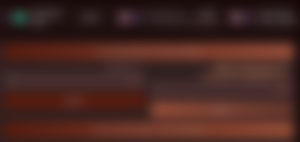 Yap! That's a screenshot from Tangoswap.cash, as you can see Candyman is added on the Harvest button. Just transferred my LP tokens to this pair earlier though, hopefully soon I can harvest both tokens from this farm. 
Tangoswap.cash has been really working amazingly. First, with the SmartSwap added on Marketcap.cash, and now, the x2 Reward Farms with eight pairs to choose from. Aside from Candyman, you can also add liquidity under x2 for tokens like Honk, Narath, Konra, GoC, RMZ, ARG and KTH.
Ember Vault
When I got ember airdrop (from holding fire tokens) during the launch, I invested the ember to the vault in the new emberswap dex. I staked it for a month, and had completely forgotten about it, lol! However, tonight, I was desperate to gather some funds to buy an NFT, and my perusal leads me to emberswap. My memory leads me to the vault that has been overdue for like a week now, I clicked harvest and it says it will reset for another more month - and I'm fine with it. Checking the amount I harvested, I realized that it doubled the amount I staked to the vault! Wow! That was surprising actually. I never thought that it would grow that much. I hope next month will have another great earnings and a bullish round for ember!
---
Join us in smartBCH and always remember to - DYOR (Do your own research) and never invest crypto that you can't afford to lose.
That's all for now and good night/ good day everyone! Thanks for reading!
---
Photo screenshot and credit to Tangoswap.cash
Lead Image from Pixabay (free to use image)
All Original Content (unless specified otherwise)
03/26/2022
©️ LykeLyca
---
Write articles and join us! Click read.cash
Make some noise by writing short posts. Click noise.cash
Follow me on Twitter and Telegram @LycaLyke
Start mining, trading/ copy trading in Bityard
---