I don't normally write articles about milestones, BCH and stuffs like that. Primarily because for the past months there has been very minimal progress in my journey with cryptocurrency and if there is it would be a very slight undertaking or maybe I am just feeling so naive with the whole thing still. I feel like I don't have much knowledge to share about crypto stuffs.
March of 2021 was a comeback for me, the 1st week to be exact. Since then I have been consistently writing and active back here in read.cash, that was also the time I discovered noise.cash but not much inclined  doing it until the last week of that month. So, basically March was an adjustment period, though earnings that time was a bit slow but that period I think was a great kick off for me in both platforms. Yay!
EARNINGS AND YEARNINGS
April has been a sweet and exciting journey in the cryptoverse, especially with BCH because I have been earning well in this platform. I can say no fools days or pranks with read.cash, and I am hoping for more fruitful months to come too. So now let me say thank you to the wonderful community, to BCH, to rusty the randomrewarder.. And thank God for all the provisions!
Earnings for April reaches $150 here in read.cash by publishing 3-4 articles a week, this exceeded my goal because on the previous month I only managed to earn $18 with the same frequency of posting and activity. While I have a great harvest here, noise.cash was a bit off in earnings, but then I love the interaction there and for me every penny counts! I also believe that patience is a virtue, soon I'll have my time too back to that platform. So, earnings in noise for April was $19, not bad for a worthwhile of time sharing photos, foods, inspiring quotes and verses, memes, and tracking BCH in a roller-coaster.
LEARNINGS
My time in noise.cash makes me appreciate a lot of terms about crypto, and kept me updated and excited too when BCH rockets to the moon. This April I started exploring in Binance for Flexiible Savings and BNB vault and starting to love it, but then I'm still on the process of experimenting so wish me luck, lol! I can see that these are safe ways to earn passively so I'm not really that anxious. Anyway, I have to admit that learning is hard and really takes time but let's do it! I can do it.
SHARING THE BLESSING
Yes! I love this part. Everyone knows I have a day job and BCH is my extra income. I love the thought that now I can spare some money for charity. This April I have chosen to donate money for my high school teacher who had immensely inspired me in my youth, I actually made a tribute article for her when she passed away last April 13, 2021. My batchmates that time have been raising funds to help the family of Maam Lily who have been struggling financially from hospital bills before her passing. I know my contribution won't suffice all but with hundreds of us it can make a difference.
CONCLUSION
BCH, read.cash and noise.cash is a big help. It would be selfish to keep it to ourselves, thus I am trying to educate some people. I started with a friend and even published it here, and then my sister too, joined noise.cash but still not working on it because of some doubts perhaps. Still, we have to spread the love, these platforms are both a huge help to all of us.
Again, thanks read.cash!
To God be the glory!
---
Photos are all MINE
---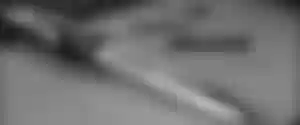 Write your world and earn! Scroll up and SIGN UP for FREE!