Have you ever tried to deal with someone and forced yourself to be interested for an hour or so just to keep yourself pre-occupied? Unfortunately, I did. On this one fine day.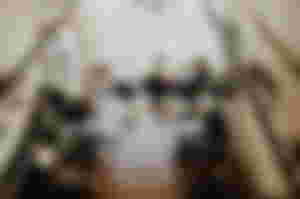 This afternoon I had finally decided to go out and meet a friend, she is into health and fitness business as what she told me one time in our chat in Facebook Messenger. She have been inviting me for some time now about some business, health related that according to her i have an edge because of my profession in the medical field. And, since today I want to break a daily routine, I met her in the afternoon after my patient in the morning for homehealth PT. We talk a bit about other things, chit chat on our food trip meetings after every duty years back when I was still working as a College Instructor and she on a steel company since she used to be studying metallurgy in our college years. Today, she is offering insurance policies and nutritional/ food supplements. She was so energetic discussing stuffs over the cup of coffee, while I am a bit sleepy sipping on my wintermelon milktea. Seriously, i really didnt had a grasp of everything she explained - product line and the marketing plan - mixing like the pearls and ice in my tea.
Anyway, for the sake of venting here, I do have neurons working patiently at that time. So, she told me that the best way to counteract overweight and fat around the waist, is a combination of exercise and diet. She have this milk powder drink that would make you feel full after drinking a cup of it in the morning thus lessens your appetite to eat more. She also offered auto immune boosters, since I'm a medical frontliner. Moreover, she encouraged me to join the business of its generous benefits, lifetime profit sharing as you climbed the club's ladder of success. Whoa! Very promising! But, i'm not sure if selling or marketing is my thing. After half an hour of explaining, she must've noticed my level of interest was pretty low (like my mobile phone alarming at 10 percent, lol!), she was then very prepared to reroute the topic back to fitness and offered me a sauna strap, in a not so convincing manner she added that In order to complement this regimen and help you shape up faster, sauna strap will give a big help. It helps you lose inches, and there is no need to adopt a drastic diet but just a sensible decrease in your caloric intake. She explained to me the procedure, mechanic, etc. Yes, pretty  informative and convincing for the none informed.
However, as a Physical Therapist, I have knowledge about exercise benefits and physiologic effects. Sauna straps are like corsets and belts discussed detailed in our Orthotics class years ago, not just for aesthetics but also for the treatment of low back pain and etc. So, after almost an hour of talking she learned more from me... and about cryptocurrency, as if i'm so knowledgeable about it but i do know some things that might help her get some extra income. Then she asked me about those blog links she saw from my Facebook timeline - few of my articles from read.cash that I shared few months back, and i began explaining to her about this wonderful writing platform read.cash, noise.cash and Bitcoin Cash.
Anyway, the first 30 minutes was a bit boring (sorry my friend) but the second half of the hour with her challenged my neurons to wake up and share some of my experience in the cryptoworld. Overall, it was all fine. She paid my milktea and even gave me a takeaway oatmeal cookies from the cafe – now, that makes it super fine, LOL! And who knows, she might join us in our wonderful community here or in noise – so, even great!
So, how was your day away from virtual and the crypto world?
_____________
Photos from Pixabay (free to use)
Photo below is Mine
_____________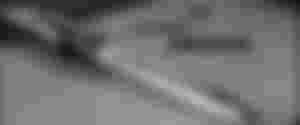 Write your world and earn! Scroll up and SIGN UP for FREE!