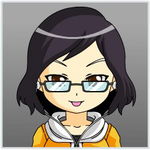 Okay, everyone's doing their version of the Never Have I Ever challenge so here's mine, with a twist! I'm not going to make it too long so I will just put 8 things here instead of 10 or more. Haha.
TL:DR :
Okay so let me explain each one of them. Hahaha~
Well sorry to disappoint you dear readers, I believe I have planted several trees accidentally as a kid. 😁 The most memorable one was the Aratelis (Muntingia calabura Linn.) or Cherry tree that sprouted in the middle of the open area of a house we were renting. Well of course when the tree grew we enjoyed the literal fruits of my "labor". Hahaha~
As an adult though I have yet to plant a tree in mountains or other places. I would love to do so soon. When I do, I will make sure it is a native tree and not a foreign and invasive species. Why? Because invasive trees like the Mahogany (here in the Philippines) are harmful to the local environment. Apparently it changes the soil it is planted on and negatively affects the other plants/trees around it. Birds are said to shun this tree too.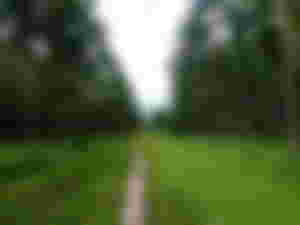 The good news is, the Philippines' Department of Environment and Natural Resources representative (CENRO) Forester Ariel Rica finally said it is banned to use invasive trees in forest tree planting activities (June 8, 2020). Hurray!
However I found out that DENR has been noted to have prohibited this way back in 2004. It looks like most government officials and the general public were ignorant of it until last year. Thanks to public outcry it has become an issue worth discussing.
Anyway, it would be better if everyone becomes aware which species are invasive or native right? That's why I joined the Facebook group Philippine Native Tree Enthusiasts to learn more about such things.
Better to be safe than sorry so I will be planting native trees when I can.
No I will not lie, of course I've killed red ants and cockroaches! Who wouldn't when they're pests? I have also stepped on flying termites and... well I will say no more. I mean, is it wrong to keep a mice alive when caught in a sticky glue trap? I just throw such successful traps in the trash can.
I have no apologies to offer as I am guilty of killing some animals because they are pests. 🙊
Sad to say, I have stepped on them when I was still unaware that it should not be done. Blame it on beach resorts that build their business right beside coral rich waters. Ugh. The lure of money is really strong and such a detriment to the environment. We make money and live off the creatures of the sea but what do we do? We destroy it while enjoying all the seafood we can eat. Don't you think it's sad?
I mean I don't know much about corals, apparently there are hard and soft ones. What should you not step on? Well for me it should be all kinds of corals.
With the recent boom of freediving in the Philippines, more and more people are snorkeling and diving deeper into the ocean. Did you think it's all fun because we can see the beauty of the ocean by doing such activity? Yes of course it is. Then again, there is something we don't notice at all.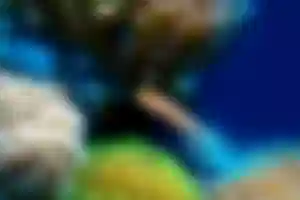 Guess which of the sea creatures are commonly injured by humans near the beach and then possibly die because of the damage? The coral reefs! Yes it is a living animal of the sea. Snorkelers, freedivers and divers tend to step on them when going ashore. I know I have been guilty of such too because how else can I get to the platform going to shore if I didn't? Do you know how hard it is to have flippers on and try walking on corals? You'd think it was stone but perhaps they have become dead "rocks" due to all the resort visitors stepping on them. Ah I dunno.
This is why I do not like resorts that are built right beside coral reefs teeming with life. There should be a law against such businesses!
Anyway moving on from corals... This one is so true. I have been thinking about going to the Pawikan Conservation Center in Morong, Bataan for more or less than 5 years now and I still haven't been able to. Ugh. I do not know why all my plans never push through.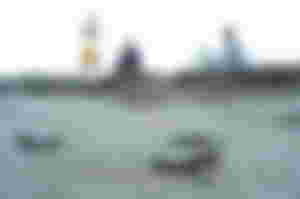 There is even another turtle conservation place in La Union province. That one I hope to be able to go to in September. Hehe. I will do something in that province soon so after that I will be able to tour the tourist areas.
Hopefully I will be able to see baby turtles in a few months!!! But then again, hatchlings are sent to the ocean during October to March... Oh well. Maybe I won't see one but I will still try to visit Project Curma or the SIFCare-CURMA Hatchery if I can.
Oh I am guilty of the opposite of this one too. I have thrown a few in my younger days, am not gonna deny it. But of course it is a rare occurrence in my entire life now because I make it a point that I put any trash inside my bag somewhere whenever I am out and about. I do it everytime when there's no garbage bin nearby. Duh.
I was taught to throw any garbage only in trash cans. Why should I litter when it goes straight to the city canals and then rivers and eventually the ocean!!! Come on. My parents and elders taught me well in that regard. Hahaha. #ktnxbye
I have! The latest one was spearheaded by the UP Marine Biological Society (UP MBS). If you go to savemanilabay.ph, you will learn more about why I support it since last year. Basically I hate what the San Miguel Corporation contractors are doing to the mangroves in Taliptip, Bulacan. Cutting mangroves is a criminal offense and yet no one seems to have gone to jail!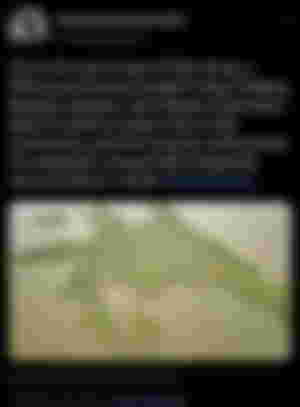 It effing annoys me to no end. Not only are they reducing the 1% mangroves we have left, they are also affecting the livelihood of fishermen. They strongly coerced or maybe even "forced" the seaside residents to relocate to I don't know where. Ugh.
Did you know...
Manila Bay is the most damaged coastal ecosystem. You have lost 99% of your mangroves. You have lost 80% of your tidal (mud) flats. 4,000 hectares is lost. And if the airport is built you will lose 1/3 of the remaining tidal flats.

- MR. ARNE E. JENSEN (Wetlands International)
International Mangrove Day - July 31, 2020 webinar.
Hah, now why shouldn't anyone be concerned if that's the case right? Of course aside from that I am also against reclamations. It can be dangerous to us humans but most hazardous to sea life.
If you would like to sign the petition too, feel free to go directly to the signature campaign page.
Uhm, I have done this but only to people I know. Sadly I found out last year that I could not do it with a total stranger. I tried to but the guy was too fast for me. (Excuses 😆😅) He had thrown the snack wrapper into the ocean before I could decide to say anything. And I was afraid of what he might do if I tried to stop him. Haha. I mean I was in a RORO ship with a lot of people waiting to disembark and the guy was like 2 feet away from me. Oh well.
As for people I know, most notable was when I stopped my college batchmate from throwing candy wrappers outside a moving car's window! Oh the sad part about this is, she was pregnant at the time! Lol. We have a Philippine superstition wherein never ever say no to a pregnant woman or else something bad will happen to the baby.
I only realized what I did when she got really quiet. Her husband was driving at the time but he also agreed with me that she should not throw things in the street. Oh my... It was a reflex reaction upon seeing her reaching for the wrapper from her younger brother... and then her hand went in the direction of the car window!!! 😱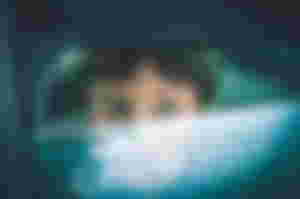 My mind was like..."What?!? Noooo!" What a shocker! I could not stop myself from stopping her even if I wanted to.
Well at least I hope our actions made a good impression on her bro. Am not sure about her reaction but she never said anything about it.
Sad to say I have already eaten a sea cucumber. It happened during a cousin's wedding. One of the meals they served to guests was a sea cucumber dish. Oh dear lord. I have never eaten something like it in my entire life at the time so of course I tasted it. Didn't like it that much though. It was like eating something chewy or something like a cartilage. Well my exact words then was, "It tastes like gelatine, or to be more accurate it's in between a gelatine and cartilage."
In 2018 I researched about this creature and found out in some areas it is already endangered! Overharvesting is the culprit! Well according to the IUCN Redlist on Holothuria, out of the 156 listed species, 7 belong to the threatened category. 4 are endangered and 3 are vulnerable. The data has not been updated since May 2010 though.
(To be more scientific, Holothuria is the type genus of the marine animal family Holothuriidae which is a family of sea cucumbers, a type of echinoderm. Okay that's more than what I should be writing about. 😆)
Anyway, can you guess which one I ate? Drumroll please!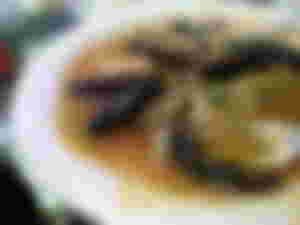 Say hello to Holothuria scabra, also known as sandfish. This is one of those four endangered species. In the Philippines, this is called Balatan especially in Cebu, other names are balat, ba-at or bat. The French call it beche-de-mer or trepang in Indonesia.
Did you know, dried sandfish is one of the export products of the Philippines? Hey blame the Chinese for being voracious eaters of this. 😅 This may be one of the reasons it was noted as endangered back in 2010. The thought of its endangered status makes me sad because I remember the sea cucumber meal served to us was almost untouched on our table. I don't know about the other wedding guest tables but since we aren't used to eating such we didn't eat much of it.
Imagine all those poor overexploited sandfishes died only to go to in a trash can. Ouch. What a waste of natural resource! Even during harvesting and processing there are already some that are thrown away because of its low quality.
I don't want to rewrite everything I researched so just read it in my older blog post if curious about the importance of sea cucumbers.
Well my point is, please do not serve endangered food to people who might not eat it or are not used to it. Food waste is one of the biggest problem in the world so let us be more conscious about it. If you also know fishermen who overharvest this species maybe you can ask them if they have already thought about farming it instead.
Egads, this article has become too long to read so I will end it here. 😅
I still hope you learned something from this though. Feel free to share which is the most interesting for you and why.
XOXO,
Not a member of read.cash yet? Come join us!
Sponsors of LucyStephanie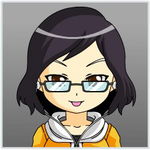 Enjoyed this article?
Earn Bitcoin Cash by sharing it!
Explain
...and you will also help the author collect more tips.