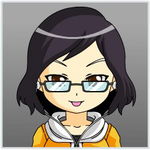 Alright! One week has passed and I only learned a little bit in my OJT. 😂 What the... I hope I get a lot of experience in 2-3 months. Come on make it fast haha. 😆
I want to go abroad right away before 2021 ends. Hopefully it can happen easily because of what I'm doing here. Lord knows I want to be gone from here ASAP. 😂
Everything is going well so far. We have a 6 days work week but it's definitely okay. Love the view at work as previously mentioned. Haha.
My only problem is, we live far from the town proper. We also live far from the work area. If we didn't have any service going to and from work it's going to be a very looong walk. I'd be sweating and tired by the time I get to work. 😆 So far we always have service so it's all good.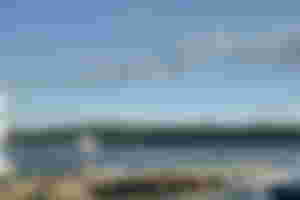 Who wouldn't want to work with a view like that? 😆 On the other side is the mountains. Well I like the ocean more but breathing fresh air most of the time is always 💕.
On the way to where we live, I haven't been able to take a picture of the mountains. We actually live high up but it's not cold at all like in Tagaytay. Nope. It's just normal temperature. But the air is just clean and fresh plus the view is so green. Of course in some parts of the road you can also see the ocean, just like in Ma-Cho Temple but way higher.
If only I had my own vehicle I can do a stopover and take all the pictures I want. Sad that I can't since it's either we will ride in a car or go on a motorcycle.
As for my workmates... I think we are finally getting there. Getting closer to each other slowly but surely. Hehe.
Next month there will be new trainees like me, so we will be three by then. Hurray. I will not feel quite alone. Haha. I am the only trainee for now because the others are in another department and the other girl is already working here.
For now I feel like I need to familiarize myself with living here. Can't really do too much laundry because it takes two days before the clothes dry if I hang it outside where we live. Not much air at the open area. And I didn't bring enough change of clothes. Ugh.
Also the shorts I bought isn't suitable according to my manager. Tsk. I shouldn't have bought any then. Wrong instructions made me spend unnecessary money. 🙄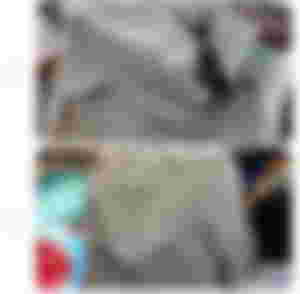 Anyway it's ok I will just use it at home if we can't use it at work. I don't have enough leggings anyway so I will just use the khaki shorts. Will just do laundry at the boarding house a few at a time.
There is a minimum of 3 kilos for laundry service here unless I pay for the self-service one. It's too costly to have my clothes washed in town. The fare is expensive going back and forth. If no one will go to town then I can't go with them to save fare. Haha. Oh well. So far the distance is the only hassle for me.
Food is also not much of a problem because there are free food available for now. Those are what we eat everyday. Lucky us. Haha. But of course it won't last forever. Pretty soon we will run out of freebies and we would have to buy our own. But that's okay, I have also been able to buy food from the supermarket yesterday.
The people I work with aren't too clear with food rules. Sometimes they cook and bring food to work and everyone will eat there or other times we eat at home before going to work and then bring the food. Looks like it's anything goes with them. 😅 It's much better to have my own food so I'm sure I can eat something whenever I want. Hehe.
Anyway how's your week so far? Hope your week is doing fine too. 😊
XOXO,
* * *
All images are mine.
Not a member of read.cash yet? Come join us! Let's microblog on noise.cash too!
Sponsors of LucyStephanie