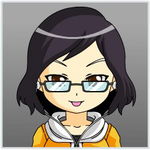 There's only two things I'm concerned about in my life these days. One is my infected skin allergy and the other is the people I work with make me think my habits and attitude seems to be lacking in order to succeed in this industry.
The first one is kinda easier. It is my body problem, I can either go to the doctor or talk to the Jesus/God powered healer for distance healing. Actually we just had one more session this morning. Finally it seems it has worked this time!
It might be too early to tell but as opposed to last week I don't feel itchy anymore. Based on our conversation it seems he was able to finally pinpoint the source of my skin problem. This time it seemed like he was more focused and took care of the issue.
Right now I feel so much better as opposed to last week's session. It was like nothing happened when he healed it on the first attempt. Now it is actually not itchy at all and the swelling seems to have somewhat subsided. Even if I started working after our session, the affected skin did not flare up at all like before. That's good news. Haha.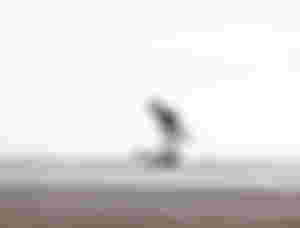 I am hoping this infection will subside in the coming days. Otherwise I can still go to the doctor. Next week I feel like I will be able to go on my last two rest days for the month. 😅 My last resort would be to finally really go to the doctor as soon as I am able to. Heck I can even do the telemedicine thing but I really prefer the face to face dermatologist consultation.
Now the second problem I have is a bit harder to work on. When you already have established habits and ways of thinking you cannot just change it in an instant. Attitude in life is also another thing that can't be modified in just a few weeks. At least I think I can't unless I really have to. 🤔
If I really want to thrive in this industry they have been telling me I need to be more personable. Hello introvert me, you gotta go away again. 😂 You gotta be an extrovert even if you aren't really one. 😅
Well I have been a real estate sales agent for like five years I think and most of the time I only had to deal with strangers for short periods of time. In the BPO industry of course I was able to form bonds with friends and such but this new career I'm in is quite different. (Won't say what it is until January next year. Haha.)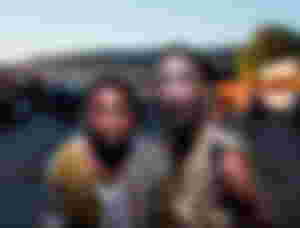 In the situation I'm in, you have to deal with strangers at first. Well eventually the regular meetings will make you more comfortable working occassionally with your many bosses and also workmates you spend most of your time with. Huh. I am wondering why I am having a more difficult time adjusting here than in other workplaces/careers. 🤔 It wasn't as hard as before in other jobs.
As mentioned this new career is really outside of my comfort zone. It is not anything I have ever done in life before. I mean I didn't even expect the work involves also dealing with your teammates more than the usual office hours. 😅
Have you ever tried living with your officemates? If you are stay-in workers, what do you think would happen? 🤔 This is just a clue for you dear readers. Haha.
Anyway my second week in this new department is not over yet. I still have more than two months to go to continue working in this on the job training (OJT). I definitely have enough time to change my behaviour and adapt. I only wish I can do so as fast as right this moment, haha.
Alas, changing ourselves takes time. It doesn't happen overnight so I will just try to blend with them more as days go by. I am hoping in my future work abroad it won't be like this. But my workmates say it will be quite the same so I might be doomed if I stay the same way. Haha.
This weekend we will have events again so I should be able to apply the new things I have learned last week. Really hope I can do way better this weekend.
So what about you? What have you been doing lately? Working in an office or at home is definitely different than what I'm doing now. Haha. But of course I wouldn't exchange the ocean view I see everyday to working in any cubicle or staying at home. 😄 That's just one of the best things I enjoy in this new career I'm in.
XOXO,
* * *
Lead image and other images are via Unsplash.
Not a member of read.cash yet? Come join us! Let's microblog on noise.cash too!
Sponsors of LucyStephanie