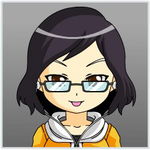 Yesterday I was able to go out and about here in the metro. From Quezon City (QC) I had to go to Makati City to submit some missing job requirements. 😅 Of course I used public transportation (and yes everyone was wearing face masks). Less traffic and stress, way faster than traveling during pre-pandemic times. More on that later.
From our home in QC I went to ride a tricycle going out to the minor city roads. Dropped by the notary public I talked to the other day too regarding the needed documentary stamps.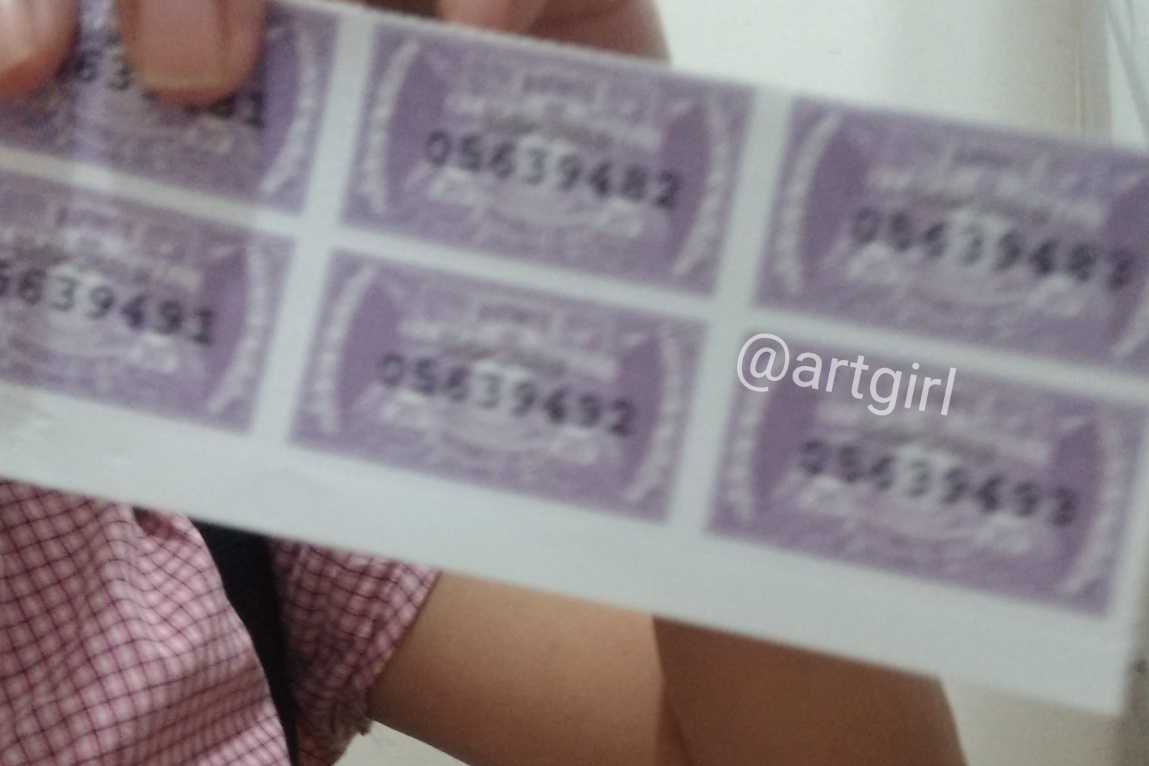 I thought one stamp was just P30 ($0.60) because that's what's written on it and the guy didn't tell me yesterday that it costs more than that. He said it's actually P40 ($0.80) each! 😮 Notary guy said it's because he also pays someone to buy those for him or something. Well. 🙄
I needed four and I only had cash for 3. 🙄 Ugh, so I had to walk to my bank's ATM that's 150 meters away, accdg. to Google Maps, just to withdraw money. Mkay. Good thing I was using a fitness app so all my walking would have some use. Sheesh.
Well I didn't want to spend more time traveling to the government tax office where I can also buy some at the original price so I just bought it there. Time was of the essence because I got out around 2 pm and I didn't want to encounter the rush hour traffic that starts at 5 pm.
So anyway after getting my money I went back to buy the last stamp. Since it was a Friday the notary public was a bit busy unlike the other day. I was the only one there in the afternoon and no one else was coming around his office. 😆 But yesterday was different so I had to wait in line again before I could get the stamp.
Once I got it I walked to the jeepney stop. (Should've asked for a receipt huh? Silly me. Next time I will do that.) Rode a waiting jeepney and eventually it went all the way to EDSA, the longest highway of Metro Manila at 23.8 kms. Of course I only traveled way less than that. Hehehe.
Once I hopped off I walked some more towards an elevated walkway going to the middle of EDSA under the MRT-3 line. Why? Well because that is where the EDSA Carousel bus line is!
That's the best thing that ever happened to us here in the metro ever since the pandemic started. For real!!! It could take hours to get to anywhere because buses used to wait soooo long for passengers near the sidewalks and they can block the entire length of the road! Omg the culprits were usually found along Cubao or near Shaw Boulevard. 🙄
These days it is super easy and faster to get from one point to the next. Only the Carousel buses are allowed to go through their designated lane. It means there's no traffic at all! Wow! Traveling is fast but not as fast as the MRT of course. 😁
I didn't take any photo of the carousel route because of my phone though. Eh... Lemme search if I have any old one. 🤔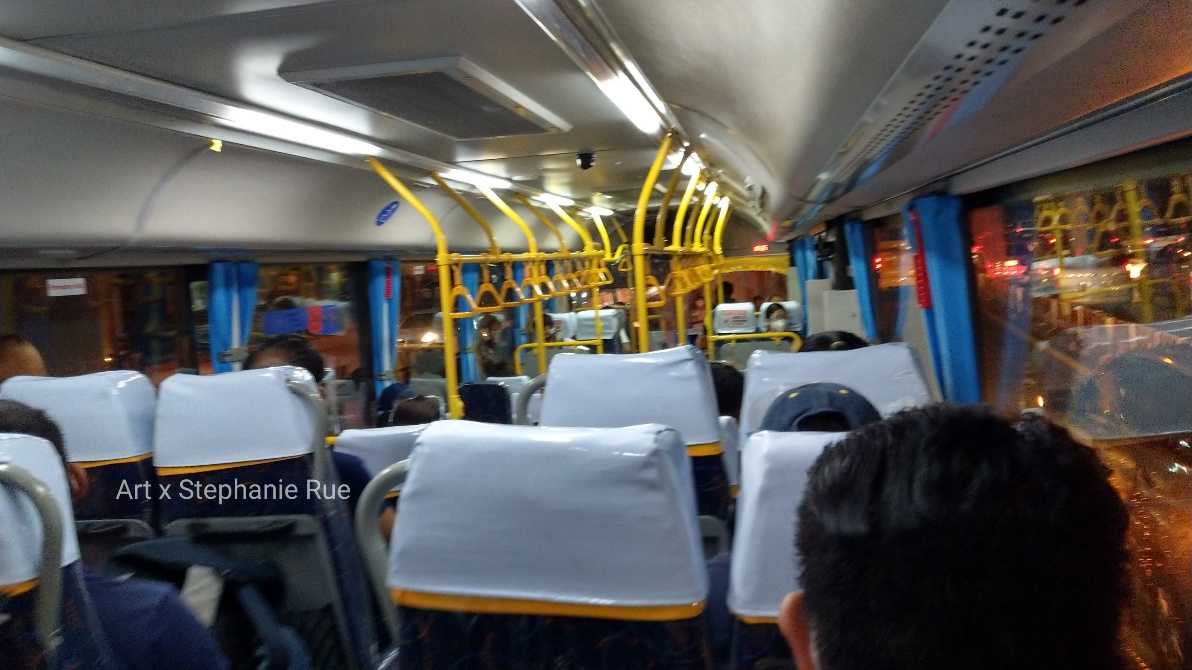 Well here's what the carousel bus looks like inside. 😅 Apparently I don't have any photo of it from outside.
Anyway I paid my fare when the bus conductor came by and then I got off at the Buendia point in Makati City. Once there again I walked up towards another elevated walkway connecting to the MRT station and went down the other side of the road. Oh ho ho it was a walking day indeed.
From there I rode another jeepney going to the building where the office is located. Hehehe. Check out the view from inside the office lobby.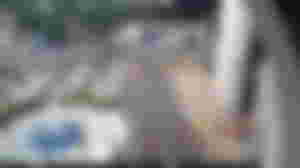 Looks nice right? I like it. 👍 The fountain has a blue star and makes it quite striking to look at from higher floors.
I got inside around 3:30 pm. See it's really fast to go to Makati now. Unlike before it would take me around 2 hours or so to get to my destination. Whew.
I was told to wait so I could pass the requirements. Okay, I waited until past 4 pm. The person I should submit my papers to was supposedly in a meeting according to the security guard. Well I asked him if it was possible to just give the documents to her. I also asked him for her to give me the wrong document I submitted. Well guess what happened next?
It took just a minute or so for him to pass it and me to get the document I asked for. Wow. Makes me wonder if she just asked him to say she's in a meeting even though she wasn't. 🙄  Some people just don't know the value of time.
Anyway I had to hurry and leave because 5 pm was fast approaching. I left the building around 4:30 pm. Once I got to the street there were already several people waiting to ride jeepneys. Uh oh. Had to step up my game and walk the side of the road like some were doing while the stoplight was red. Had to do it too so I could ride a jeepney with available seats. If I waited at the stop it would be harder to get a seat.
At least I was able to get to the carousel bus stop to Quezon City before 5 pm. The rest would be easy peasier when I get to the minor road near our barangay (village).
Along the way the traffic for other vehicles was already evident. Unfortunately if I could have taken a photo I would have. But let me just describe it to you. On the bus route ahead of us the road was empty, on the three lanes to the right it was full of bumper to bumper cars and other vehicles! 😨
Seeing what I saw, you'd really appreciate being able to ride the carousel bus now because it is very orderly and faster than before. No need to wrestle others just to get a ride during rush hour because people fall in line! 👍
Good job to our government officials and public/traffic enforcers for a more orderly bus travel experience! I think this is the only thing I'm really happy about these days. Hahaha.
Now I wonder why was I in a hurry to get home before 5 pm... But then again the line would get too long if I didn't so it's still a good thing to avoid the rush hours.
Once I got off the bus I started walking to the jeepney stop but I saw something that made me turn around. 😆 I saw a poster of turon (wrapped banana sweet snack) for sale from one of the popular grocery store chains here. It has langka (jackfruit) AND ube (purple yam) in it! 😮 My gosh. I got curious if it tastes good because of the ube. 😆
Well I didn't eat late lunch so I was already hungry at that point. 😁 The grocery branch in our area didn't have that kind of turon variety so I bought one. I was surprised to know it was bigger than I expected. 😅
Since I was already in there I decided to do a bit of grocery shopping. Once I got out I saw some street peddlers selling fruits. Haha. More food. 😆 I bought some green mangoes. No pics for now though.
Here's a collage of the special turon for you. 😁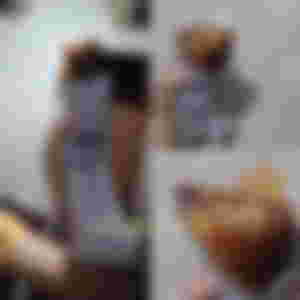 Does it taste really good? Well am not a fan of sweet food so I can say it's just so-so for me. It costs P25 ($0.50) and for its size I think it's just right. The ube flavor adds a uniqueness to the taste. It definitely made my stomach slightly full.
I ate it at home of course. Oh and I also bought some donut munchkins! 😆😆😆 Guess I was really hungry at that point. Everything I bought was food except for the dishwashing liquid. 😁
As for getting a car, that's out of the question. I'd rather not add to the pollution of our planet thank you very much. I also don't want to get stuck in traffic for hours and spend money on gas and car maintenance. 😆 No thanks. I'm happy with my bicycle! 😃
Overall I had an okay day. I did what I was supposed to and more, so that was that. 😁 What do you think of how my day went? Hope your Friday was as okay as mine. 😊

XOXO,
* * *
All images are mine.
Not a member of read.cash yet? Click here to join us so you'll have some Bitcoin Cash too! Let's microblog on noise.cash as well!
Sponsors of LucyStephanie