Date: September 20, 2021
Monday
Looking for me dears? Well, here I am. So how was your yesterday? And what are you cooking today? Not the real cooking but I am asking about your today's plan. Let me know about it later. Well, I was enjoying my last night with some friends. Messed up the party as one of my friend felt sick. We helped him to reach home. Then I had to clean my room. Popcorns were everywhere. I had to do it myself. I did that. Now, you people are thinking 'Why he is not welcoming us today?' or 'What's the today's topic?' Maybe you were thinking that I just tangled my today's topic with other stories. Got you, right? Ok, no more talking. Let me welcome you to my world. I, Lucifer introduce you to my today's topic......
Topic: Tangled With My Feelings
Let's start from the beginning of the beginning. So after clearing the room, I was actually watching an animation movie named 'Tangled'. Heard about it? Watched it already? It was all about a princess who had a long hair. Many of you have already seen this movie because it's pure entertaining with a beautiful message in the end. The movie is much loved by the audience because of it's amazing visuals, engaging story, cute characters, simple description and the moral at the end of the movie. Loved the movie. But started feeling uneasy. I was upset. Why?
My Mother Understood
After watching the movie I was about to shutdown my laptop and when I noticed that my mother was actually watching me from behind a long time ago. I had no idea about it. Did she noticed everything? I had no idea. I asked her to sit beside me. We started talking and our topics were on different things. While talking my mother was gently rubbing her hand over my head and hair. I was surprisingly had tears in my eyes. I had no idea why my eyes filled with salty waters. I hugged my mother and remained like that for some moments and she also did so. She was sending a clear message to my soul that with that tight hug. She was assuring me that she would be always there in any situation. After that I opened my cabinet. A beautiful picture of my father was there. I had never seen such a beautiful man like him. What a personality he had! But... not now with me. I can't my feelings with him. I hugged the photo frame and remained totally silent. I didn't know why I did so but it actually made me feel easy for some moments as it actually taking me apart from my own memories from childhood to right now. Some amazing feelings you must have in your life that you actually cannot describe. They seems like tangled with your issues, problems and questions.
Beautiful Life Lessons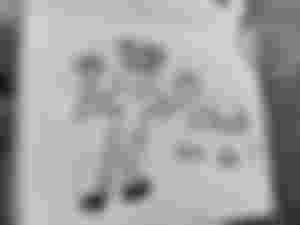 From our childhood we were taught by the elders that no matter what happens in life we must remain calm in every situations and have to be more patient in every sphere of life. We should control our feelings. They explained the theory of life in a story pack. All our thinking and feelings remain in some tears and smiles. We don't need much occasions, celebrations or festivals to describe our feelings but by normal hug or cuddling can actually make us cry in happiness. It assures everything. A simple point which we tangled everytime with our over thinking and fear.
Caring For Others Helps To Untangle
After that I just phoned my sick friend and asked him about his situation. He was amazed. He was all ok then. I told him that I was worried. My friend assured me. But then he thanked me and describes me how I was to him. For couple of minutes I remained silent, listened to him, thanked him. I sat on my bed. I had a beautiful lesson of my life. The tangled lesson!
The Tangled Lesson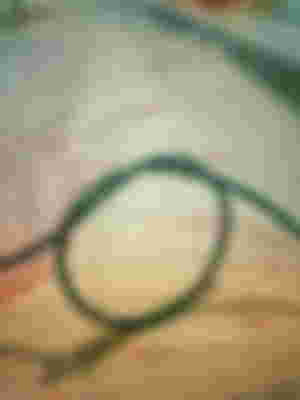 We are actually having a mirror hidden inside in our soul that no one can see. It reflects the actual 'You'. It glorifies the beauty and calmness of a human nature as well as the rage and bad side too. We should not tangle these feelings. I try my best to remain silent and simple because my life motto is like that. With a snap, I can change my all attitude. With my family, I remain strong. With the praise of them, I remain happy. You can see, there is no tangled part now. A crystal clear message from the soul.
All the pictures are drawn and captured by me. Bad drawing, I know.