Good evening everyone. A few more minutes then September will be going to say goodbye to us already. Hello October! So this is my last and final article for this month. I'm already seeing lots of monthly reports here hehe, so inspiring.
This morning my partner received a text message from the office of the vice mayor here saying that he is one of the winners in the birthday raffle that they posted on FB. At first, we thought it was a message from his work so I felt a bit nervous haha phew. We woke up late a while ago it's already 11 am that time and the claiming hours are from 11 am to 4 pm. We decided to claim it right away because it might have a long queue since there are 300 winners of cash worth P500 and 20 winners of sacks of rice then 10 winners of a mountain bike. He's aiming for a mountain bike, haha but the cash is good already besides it's a raffle and free. How lucky we are in the raffle this month XD.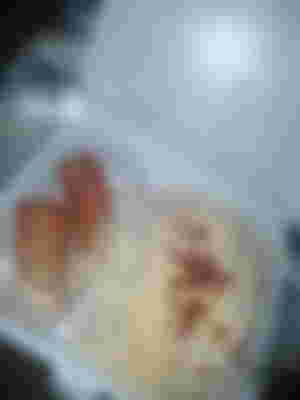 This is our midnight snack last night we ordered it online. And we weren't able to eat it all so we put it in the ref then this morning we eat the leftover before we went to the office of our vice mayor. We just ride a tricycle so that we arrive fast there.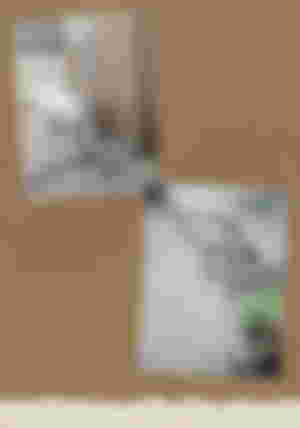 We are having a hard time finding the building that is sent to us but good thing we asked for help hehe. Always bring "magta" (magtanong in English ask) it's free by the way. They told us where it is exactly and it is located on the fourth floor. So I told my partner that I will not be going to accompany him upstairs because I don't want to walk up the stairs hehe. Then I should wait for him in the lobby.
While waiting, I saw these cute cats outside. The white one has a necklace which indicates that someone owns him, I called them and the white one is on the go for the picture taking haha he even look in the camera. While the other cat, I don't know but I think he's scared of people because when I move my feet it jumps suddenly and runs away haha. He might think I'm going to hurt him but no I'm animal friendly hehe LOL.
It took me almost 20-30 mins waiting for my partner. He said the one who will be going to give them the cash arrived late so they need to wait for him. Then after giving them the cash inserted in the envelope, they ask to take a picture, so they have a picture-taking there, it is for documentation purposes, maybe they will post it on FB as proof that they give the reward to the winners.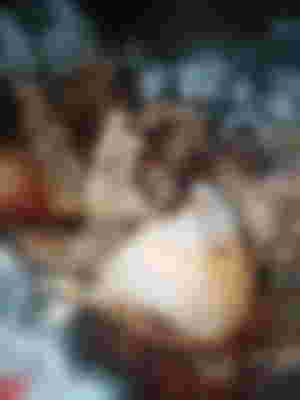 Since we haven't bought viand, we decided to buy an already cooked one and here it is. We bought lechon manok and my partner is the one who pay for it. Also, we saw empanada and we bought chicken empanada and chilli got beef empanada. He asked me I want ice cream but I firmly say no haha even if I want to say yes huhu. I need to discipline myself not to eat too many sweets and cold food. I also message my sister to cook rice correction, many rice haha because we surely eat more rice for our viand is delicious XD. And I am not wrong we ate much they also bought soft drinks while mine is water only.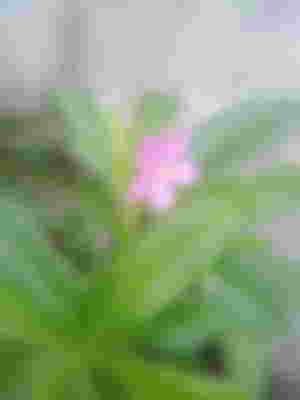 And oh, I just want to share with you this wee flower that I saw a while ago while waiting for my partner. It has a beautiful color but it is only one, I wonder where are the other petals maybe someone picked them out or fell by itself. I already shared it in my noise.cash.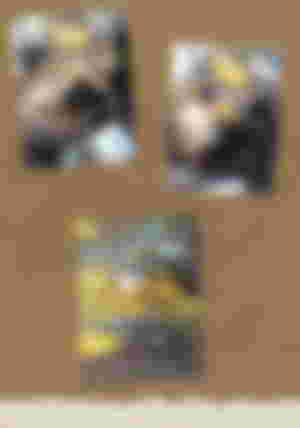 While having laundry, my partner saw a big cat on our neighbour's roof. He called it and give it cat food when my sister saw this cat she was happy, well she's a cat lover tho. They feed this big cat while Nikki our cat got jealous haha but at the same time scared of the big cat. What he did was sit down and look at the big cat eating his cat food. He's scared the big cat might attack him XD. So he doesn't have a choice to just stay silent.
Until now the big cat didn't leave yet. He's still outside our house. I wonder who's the owner of this cat. I want to give him back to them.
---
So I guess this is for tonight. While writing this the rain is currently falling and it gives us cold weather tonight. It looks like I am going to have a good sleep hehe. Well, I have a tiring day today because of my online class so many activities and assignments also reporting. Good luck self.
*all images are taken by yours truly.