Its Sunday today everyone! Its should be our rest day but for me still a busy day. Not yet finish with my assignments and some activities, I'll finish it later tho. Just stealing a wee time for me to write one article :) Its still raining but not that heavy, the wind also calm now. Hope tomorrow mr. Sun will come to visit here. We didn't do laundry because of rhe weather hays. Its already like a mountain hehez char. Sorry for exaggerating it but we do have lots of laundry.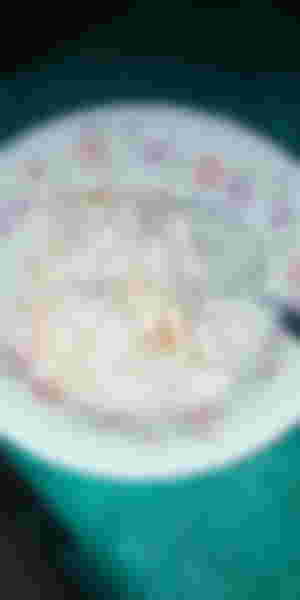 My father surprisingly went home yesterday. He didn't notified us that he will going home, he said its also not plan but they need to go home due to the heavy rain they are experiencing in their barracks, its dangerous there. This morning when I woke up my sister said papa will going to make a fruit salad so im excited to have a taste on it. And now is the time, Im the first one to have a taste of it and its yummy :) want some? Sure here come. I know the weather is cold yet im still eating fruit salad, why not it is made by my father. Thinking that he will go back again to their work makes me sad. Hays I hope their company will process their covid vaccination fast so they will not stay in anymore.
---
This was a challenge that I've read to @bmjc98 and i would love to participate to this one. I also want my friend @Sirpogs to participate and share his meaningful childhood experience.
Been put a cross out of chicken's blood in my forehead during my birthday. Yes, I will never forget this one. When I was a kid everytime my birthday come, my father will going to kill a chicken and put its blood to my forehead with a cross sign. Its a tradition in the province, they said its a way of blessing the person and avoid any bad luck.

Buy MikMik and imagining it is a cigarette. Well some of you used stick o but mine is mikmik, it is a powder and have a chocolate and milk flavor. When you buy one it have also a free small straw so you can sip the powder. Be careful when you eat this one for it may make us cough to hell and choke hehez Lol! Thats very memorable when you cough because of it and have teary eyes.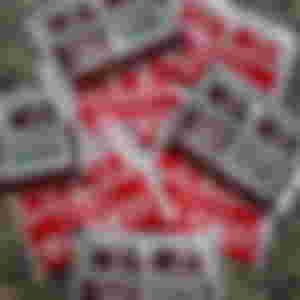 Sleep dry and woke up wet. Haha! Its quite embarrassing to remember it but I know most of us experience this one. When we are dreaming of peeing in the cr but in reality you're still lying down and sleeping. Then you woke up and notice that your bed and shorts are wet because you just pee. And your mom will scold you hehez.
Been bullied by other kids. This happened when I was in elementary. Some of my classmates bullied me and i didn't enjoy well my elementary days. You can read the full story here. Even if this is a bad memories i must say I still don't forget it because it helped me to become strong.

Fake my sleep in the afternoon. Every afternoon,I need to sleep in the afternoon in order for me to grow taller, mother said. But i couldn't sleep i wanted to play outside which i can't because my mother is watching me with a hanger besides her. So I'm faking my sleep and waited for one to two hrs then pretend i just woke up with matching "kusot" in my eyes. But sometimes I fell asleep while doing this.

I don't like the smell of alcoholic drinks. I remember back then my father and his friends had a drink in our house, when they finish drinking im the one who clean their mess. The curious me wonder whats the taste of it. I lifted the bottle and when I put it near at my nose I smell it and i feel like im going to vomit, i really don't like the smell of it. I can't imagine how people managed to drink this or they are just used to it.
---
There you go. Hope you enjoy reading my childhood experiences. I do have lots of memories but i think this is enough since I don't want to make this article of mine long. It might bore you hehez.
To my sponsors and all upvoters and commenters of my works. Thankyou from the bottom of my heart :)
-Loveleng18