How are you, awesome people? We're now in the middle of the week already. Wow, imagine it looks like yesterday we just reporting our August journey then in a few days September will say goodbye to us. Are you excited to share what you've got this month? I am excited too to read it and be inspired again. Time fast swiftly isn't it?
This morning I woke up to prepare food while my partner bought breakfast for us. Here's what I eat.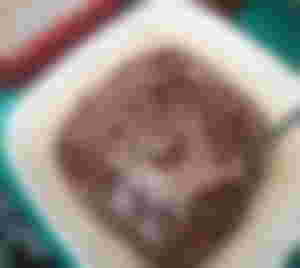 I am thinking a while ago about what topic I will be going to write about and mind you, I am thinking for almost an hour but still, my mind couldn't think of one.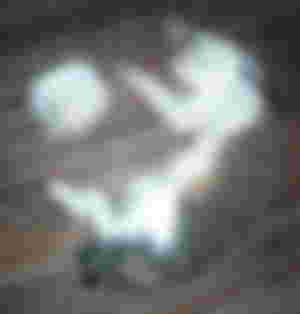 While I am here squeezing my mind thinking about what topic I will write about, here's Mikki in front of me sleeping well because he is full already. See that small plate there? It was full of cat food a while ago. I envy him, I also want to sleep peacefully without thinking anything haha LOL.
Then this word "free writing" comes up in my mind suddenly so I told myself to make one too just like others do if they are experiencing writer's block. So I'm thinking about random things to write also finding some pictures in my gallery. Upon browsing in my gallery, I noticed that majority of the pictures there are foods that I or my partner cooked, ordered, bought or received. It's like there is a light bulb shown in my mind and I am already able to think of what topic I should write about now.
I will be going to share with you the photos of foods that I found in my gallery, there are many foods there so my apologies if it will make you feel hungry or trigger your cravings hehe.
---
"Start your day with food and end it with food" -Loveleng18
(It just suddenly appeared in my mind haha. Am I obvious that I love eating so much? lol)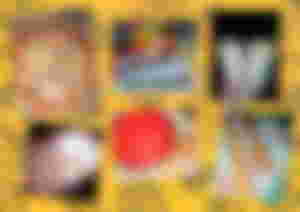 Food is one of the necessities that we, human needs to have. It is in the first among all basic needs, of course, people should consume foods to live and satisfy their stomach.
---
*Read at your own risk hehe, some foods might trigger your cravings and if it happens I suggest you give yourself a favor and buy one :)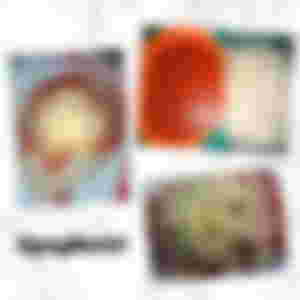 I shared it here already why we made spaghetti. This dish is one of the foods that are present in every celebration be it a birthday, christening, fiesta, anniversaries, etc.
My partner always makes spaghetti whenever we have something special to celebrate. This one, he made it last September 18 which I requested from him because it's our monthsary. I watched him while cooking and memories the steps, I must say that it's easy doing this but you need to be mindful of the pasta for it not to overcooked. I already know how to make spaghetti sauce hehe, the creamy one.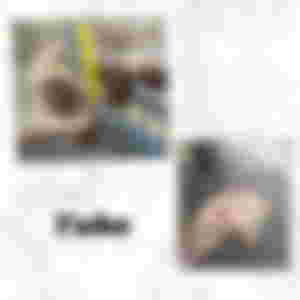 I seldom eat taho, only if I managed to go outside not like before the vendor just shout outside our house then I found myself running outside to call the vendor and buy one. Now, there are no vendors of taho passing by near our house. Back then, I always say to the vendor to add more caramelized sugar in my taho because I love the taste of it.
When we have a grilled viand we make sure to cook more rice as we always run out of rice whenever these are our viand. We rarely eat grilled viand such as fish and fork because you know the price of these dishes will make your wallet cry XD. It's pricey compared to chicken so we prefer chicken as our viand.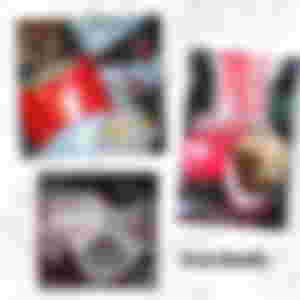 When we have extra, we ordered food online, especially if I want to reward myself or my siblings. These foods cost not more than P400 ($7) so it is manageable and we ordered twice or thrice a month or when my partner treat us.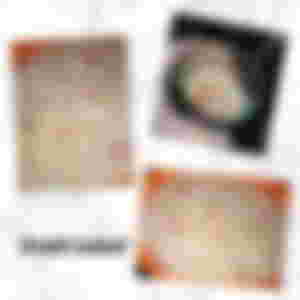 I said already here that whenever my father visits us, we have a salad in our ref because he will be going to make one. He loves salad so much. This serves as our dessert during lunchtime.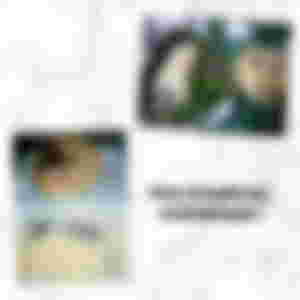 I'm craving these foods last week so we ordered online but the delivery fee hurt my bangs haha char. Then last Sunday, my partner and I went to church. We saw a stall selling these foods so we bought one each. These foods are good to eat when it's still hot. I don't know why but when Christmas is near it became a trend and many people will be going to look for these.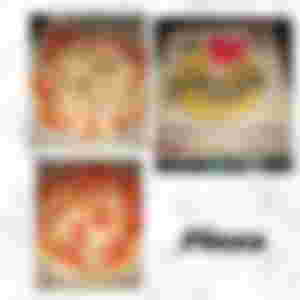 The flavor of the first one above is shawarma and the other one is ham and cheese. The shawarma one, we ordered it online while scrolling on FB I saw a post there selling this. Guess what time we ordered this one? It's already 11:30 pm so yes, this is our midnight snack last last night. I just opened my FB account when I am hungry and need to find something to eat haha. The cost of this pizza is P139 ($2.72) then it has a delivery fee of P50 ($1) yes quite a big amount but it's okay people here are already hungry they said haha. And the other one, my partner bought that lastweek when he receives his salary.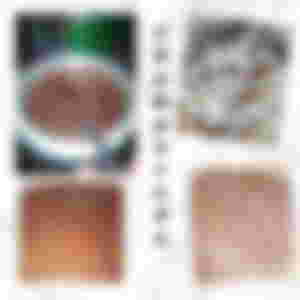 I made this on my own hehe but of course with the help of YouTube XD. I told my partner to buy ingredients which he did then in the morning I made this for our breakfast. My sibling's loved this and I am happy to see them eating happily. I am planning to watch more dishes to cook soon.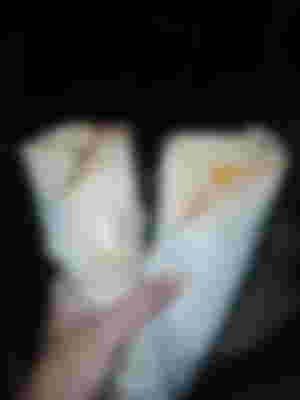 It is worth P50 each. My sisters don't want to eat shawarma so my partner and I ate these. The other flavor is all meat while mine is regular, I love cucumber and tomatoes hehe tho it only has cucumber and they didn't put tomatoes in it.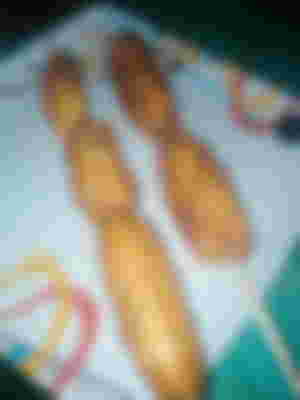 Our usual snack, banana cue. It's good to partner with soda or coffee but I prefer water hehe, I'm not yet allowed to drink those tho I missed drinking them. I love it when banana cue has a lot of sugar.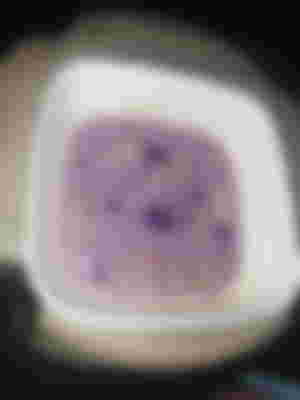 I ordered this from my friend since she send a picture of it in our GC. Also to show support to her small business. It cost only P20 and the taste is good not too sweet. It also has many ingredients such as coconut milk, banana, mini sago pearl, jack fruit, sweet potato and glutinous rice balls.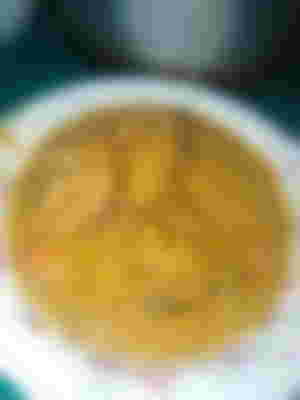 One of my favourite viand. Still chicken haha. My partner made this one.
---
I hope I make your eyes full with these foods I shared. Who doesn't love eating? Hehe. I have more foods in my gallery but I think these are enough to make you hungry? Char.
Thank you for reading guys. Hope you enjoy this.
Thank you to my generous and supportive sponsors :)