Little Too Late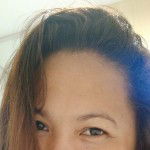 He makes her laugh. He makes her smile. He makes her special. He makes her feel she is everything to him. She loves how his eyes twinkle when he's amused. She loves how fluent he can be. She admires how smart he is. He is everything she wants.
She makes him a softie. She makes him feel alive. He has a ready smile for her. She makes his heart leap. He loves looking at her solving problems at work. He likes how her eyes lit up when excited. He admires her passion. She is everything he wants.
They met at the door while going out one time, their eyes spoke volumes but they only made a silent sigh and a small smile. He turned left and she turned right. Each step taking them apart, their hearts silently breaking. With a sad smile, they both hurried home. Him to a pregnant wife and 3 yr old kid. Her to a 2 yr old kid and a husband.