Sales and Marketing: It's Not About You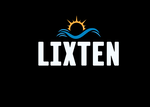 It's not just about having a skill or product. Can you sell it?
What many affiliate marketing "gurus" will tell you is to find a hot selling product. And for many when they start affiliate marketing because they go and find a 'hot product' and you see them struggle to make a sale.
They forget affiliate marketing is simply marketing and sales of products created by someone else and one important rule of sales and marketing is: It's not about you.
So what do you do?
If for instance you have quite a number of followers on Facebook or contacts on WhatsApp and you are just looking to start affiliate marketing, or sales of your products, find a problem the bulk of these people have. And how do you do so? By simply making research and asking questions.
Ensure the product you're promoting to this market as an affiliate actually meets their need. That's what all selling is truly about. Offering a problem-solving product, service, or skill to people who need them and are able and willing to pay for it. You should also understand the product you want to promote. Your first job as a marketer is to understand the product you're selling. Quality product is much more important than just a product. Sell what will really provide value to your potential prospects.
This is to let people know, like, and then trust you as a solution provider in the market you're targeting. And no, you don't necessarily need a code or website for this as you can structure one using Telegram + WhatsApp or even just WhatsApp alone.
Yes, you can sell to your already existing contact and followers, if they fall in a common market. But why stop at 100 people when you can reach over 10,000? Facebook, WhatsApp, Instagram, Google, you name it. They are all crawling with humans and humans buy solutions to their problems in the form of a product, service, or skill. Anything valuable to them.
No, you close the sale before the final payment is made, not until the payment is made. This is why following up is important. If you can't follow up on your prospects, customers, or whatever, you will lose 80 - 90℅ of all your sales to someone who can.
The process mentioned above is not just applicable to affiliate marketing. It's for selling anything and everything.
---
Reminder: You're tired, nothing seems to be working, you want to give up...but think this: no one is lucky every day, the same way you can't be unlucky every day. Keep pushing, keep showing up every day, one day, you will get lucky.