What's the Hardest Battle Comes in Our Mind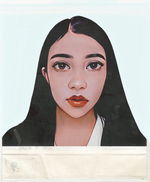 I was watching some videos online when I came to a very short horror story wherein the protagonist seeing the picture in her room moving. I was in primary when I also encounter this one, I even dream about it at night and since my parents ignore what I am saying, then I usually share it to my friends and favorite uncle. According to them, maybe it's just my guardian angel or just a spirit wants to ask for help.
As of now, I still don't know the answer since after we change the position of our house it fades; maybe it's just my imagination or trick of the eyes.
________________________
I have read the story The Yellow Wallpaper by Charlotte Perkins Gilman, it is all about a woman who's name is Jane and his husband named John.
This couple when to a mansion for vacation, the view outside was really good; there are beautiful flowers and trees. But then, John chose the room upstairs where they can stay.
Jane was aware that there was a problem about her, she told her husband about it which is a doctor, but he didn't believe her because he doesn't see any symptoms. John concludes that Jane is just going through a phase of despair, or a temporary depression. Because John is a manipulative husband, he forbade Jane from doing any job and just allowed her to stay in the room as her medication.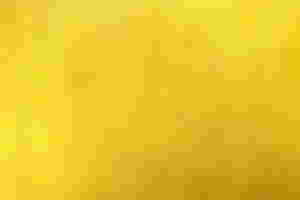 Inside the room there was a yellow paper that gives irritation to Jane. She told his husband to remove it, but since John is thinking that it's just waste of time, then he told Jane to ignore it. Jane keeps on staring at the yellow wallpaper, until she saw a woman standing inside it when the lights hit it. She again told his husband on what she saw, telling him that it's haunted but still her husband ignore it.
Days passes by, Jane still keeps on looking at the wallpaper wondering what the woman is doing there. When she go downstairs she can still smell the scent of the wallpaper, thinking that the woman is following her.
The medication made by John isn't helping Jane's mental health; she's already hallucinating, but John chose to ignore it. At last, it just worsen Jane's situation.
Fast forward..
On their last day in the mansion, Jane's husband was attempting to enter the room while Jane locked herself inside. She throws the key outdoors, but still tells her husband, John, where he can find it. Jane was already creeping when her husband finally opened the door, she already crumpled and torn the wallpaper believing that the girl on it will be set free. Jane now is completely insane, while her husband is became unconscious.
---
The story of The Yellow Paper represents a lot of symbolism, if we are going to critique the whole piece we can understand that it doesn't only depicts a normal scenario or a horror story but freedom, face of society and many more. But if we look on the literal outcome of it, the story shows that the more we ignore the condition, the more it worst.
What I want to convey here is that we have the capacity to know whether we are doing good or not. Why I understand some teenagers who prefer to run in their friends than family because, usually the family ignore while the friends listen and give some advice. To experience stress is hard, how much more the depression; it involves hallucination and bad habits.
At last, we should know how to observed on the people around us especially our love ones. Most people don't need some advices but just a person who knows how to listen. Mental health is very important, let's choose to have and help to spread mental health awareness than ignoring it's importance.
________________________
Flexing my sponsors, people who guide and support me throughout my journey here. You guys can check them too:)
---
Images were edited using Canva/PicsArt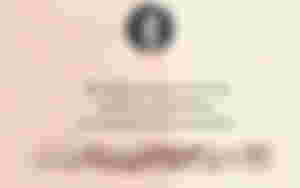 -Ling