Yesterday, I was reading some articles until I came up with @Lucifer01 , our Devil's article I have Acrophobia & Kabourophobia! What's yours?. This reminds me about my greatest fear : The deep of the ocean.
But first let me Flex to you my sponsors, one of those persons who guide and support me throughout my journey here. You guys can check them too:)
________________________
I have shared in my previous articles that when I was a kid we used to visit in my grandma's coastal province. I love the beach, the ocean and every bodies of water, until....
One day,
I think it was after Christmas day, early in the morning when my grandpa wake all of us(me and my cousins), to go for a boating. Everyone of us are so excited, because it's go na be our first boating together. We immediately run to the seashore and the neighbors who are our family friend assist us to ride the boat. Finally, we are all in and ready to go.
We have seen a lot of fishes, different sizes and colors, there are also corals. The water so clear mixed with the color sky blue. We enjoy sightseeing, beautiful mountains in both side, and enjoy listening to our grandpa telling stories about the place, and the names of those fishes.
After like half an hour, one of my cousin said, "Grandpa, there's a water coming inside."
So we use our hands to scoop the water get out from the boat. The water came in so fast, until one of my cousin shouted "we gonna die!" It was actually funny for me seeing my cousin's reaction, as for me the water is not that much to drown us. But my grandpa replied, "If we are going to die, then die". Then everyone of us get panic, even myself got scared after he said it. So, we double speed scooping those waters until it was almost gone. Lol! Only need to get scared.
We arrived in the seashore safe and scared. We immediately get out the boat and from that moment, I'm already scared to go deep part of the sea.
As a Thalassophobia, it doesn't mean that we don't like the beach, of course we love it. The calmness it gives is something different and special, unless we are talking about deep bodies of water.
Imagine, only 5% of the ocean has been discovered, what's behind those undiscovered?
Another thing that makes me scared about ocean, is my beliefs about mermaids. I love to know more about mermaid, and since from the start, Ariel the Disney Princess which is a mermaid, is my favorite. Just I love her simple beauty and being supernatural, although all princesses are magical, she's on top for me.
These are some things that we Thalassophobia imagine everytime we go underneath. I know Sis @BCH_LOVER feel the same, she's a Thalassophobia too.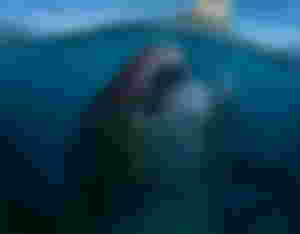 Just like here in the Philippines, Bakunawa is considered as a sea monsters as in the story is live and hide underneath the ocean. If you guys are not familiar, or forgot about this then you can read it in my previous article.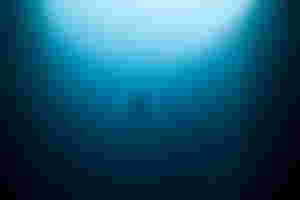 I love the night, how cold and calm it is; time to take a rest or unwind. Even the darkness itself, because the more it's dark the more you see the beauty of the night sky. Unless, we are talking about the darkness of the ocean.
---
I didn't mean to scared, but just to share and explain why and what we feel. We should not make everyone's fear a joke, as there's always a reason behind it. Take time to understand, take time to help.
So how about you, what's your fear?
________________________
Lead image is from Know Your Meme.
***
Hello lovely readers! How was your day?
I'm so sorry if I wasn't able to renew a lot of sponsorship for this time, because I am not so active and it really affects my earnings. I have a lot of things to prioritize but I will do my best to make an exchange for your support.
GOD Bless. Hugs.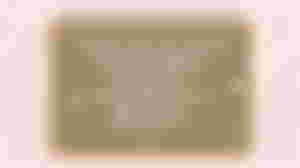 -Ling